Join us on Facebook!
Stay updated with our latest construction news, tips, and updates.
Like our Facebook Page
Window coverings, also called window treatments, are very common as most people choose to put some type of covering over their windows. Window coverings offer privacy— especially if you live in a residential area— and they also allow you to block out or let in as much natural light as you want. Here's a look at four of the main categories of window coverings, plus the different types within those categories.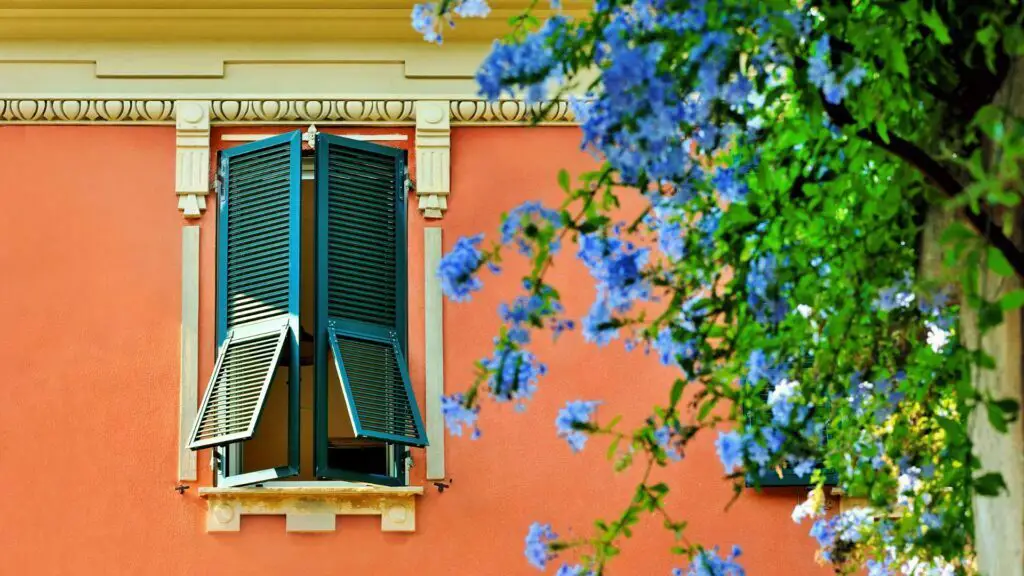 Table of Contents
#1: Shutters
Shutters, like those often seen on the outside of windows, can also be used as window coverings. When used as window coverings, they add an attractive architectural design to your home, giving your windows a more uniform look. They look like blinds, except that shutters are usually thicker and more sturdy than blinds. Shutters are also permanently affixed to the sides of windows, though indoor shutters aren't usually installed this way.
If you're looking for a more long-term window treatment, then you'll want to use shutters. They can last more than 25 years when cared for properly, and they're also easy to clean and energy-efficient. They're superior to many other window treatments when it comes to keeping the heat out. The only downside is that they can be pretty expensive, but their many benefits make them worth the extra money.
Also Read: 6+ Trending types of Windows for 2022
#2: Shades
Shades are essentially curtains, but they only cover window panes, whereas curtains typically cover an entire window, including some of the wall around it. There are also different types of shades that you can choose from, including:
Austrian shades, which have puffy folds
Blackout shades, which are completely opaque and block out all sunlight
Cellular shades, which filter out sunlight
Pleated shades
Roller shades (traditionally what comes to mind when people think of shades)
Roman shades, which can be lowered and raised with a pull cord
Sheer shades, which are slightly transparent and let in more light when closed
Solar shades, which are slightly more transparent than sheer shades
Wood woven shades
When it comes to using shades versus curtains for your home, the window size can be a helpful guide. For example, shades work best for single-paned and smaller windows, whereas curtains work better for larger windows. Shades may also be a better option for small homes as well since they take up less space.
#3: Drapery and Curtains
Drapes are another type of window covering that is very similar to curtains. Drapes, however, are usually lined and thicker than curtains. They're also longer than curtains and always touch the floor, but these days more and more people are choosing longer curtains that also touch the floor. Curtains can also come in blackout style and block light and sound, making them more similar to drapes.
Because of this, it depends on the style you're going for. Drapes are still thicker and heavier than curtains, so they give your home a more elegant look. As for curtains, they're just as versatile as drapes without being as thick or heavy. They can also be hung in a variety of ways, such as on a Baton draw set (drapes can be hung on these too), ceiling mount, and double tracks.
Also Read: 8 Challenges of Buying an Energy-Efficient Home in Murfreesboro TN
#4: Blinds
Blinds are some of the most common and most affordable window coverings— depending on the material they're made of. This makes them the most versatile window treatment because you can purchase blinds made of various materials, from plastic to wood. They also range in thickness, and thick blinds tend to be more energy efficient. Some examples of different types of blinds include:
Panel track and vertical blinds
Venetian blinds
Wood (real or faux) blinds
Venetian blinds are the most common, and they're horizontal slats and can be made out of wood, plastic, or even metal. Blinds made out of plastic or faux wood (vinyl or PVC) material are usually the most affordable, yet they still allow you to adjust the amount of sunlight entering the room.
 Overall, the best type of window covering depends on each individual's home and how each type of window covering will work. Of course, you can combine different window coverings, which is what most people do. For example, many people put blinds over their windows and then put curtains, drapes, or even shades over the blinds, and the same can be done with shutters. Some key features you'll want to keep in mind include how energy-efficient your window coverings are, and you'll want to make sure that they're not too heavy to hang.