Join us on Facebook!
Stay updated with our latest construction news, tips, and updates.
Like our Facebook Page
Buying an energy-efficient home in Murfreesboro, TN, can be quite challenging due to increasing prices and limited availability, as well as the difficulty of finding an energy-efficient home with all the necessary features.
The lack of an integrated approach to land use, transportation, housing, energy, and infrastructure policies can make finding an affordable, energy-efficient home even more difficult.
Furthermore, the presence of out-of-state real estate investment companies can make buying a home even more difficult. Finding reliable and experienced HVAC installers can be challenging, and financing for energy-efficient homes may be limited. All these factors can add to the difficulty of finding an energy-efficient home in Murfreesboro, TN.
Here are the eight challenges of buying an energy-efficient home in Murfreesboro, TN.
Table of Contents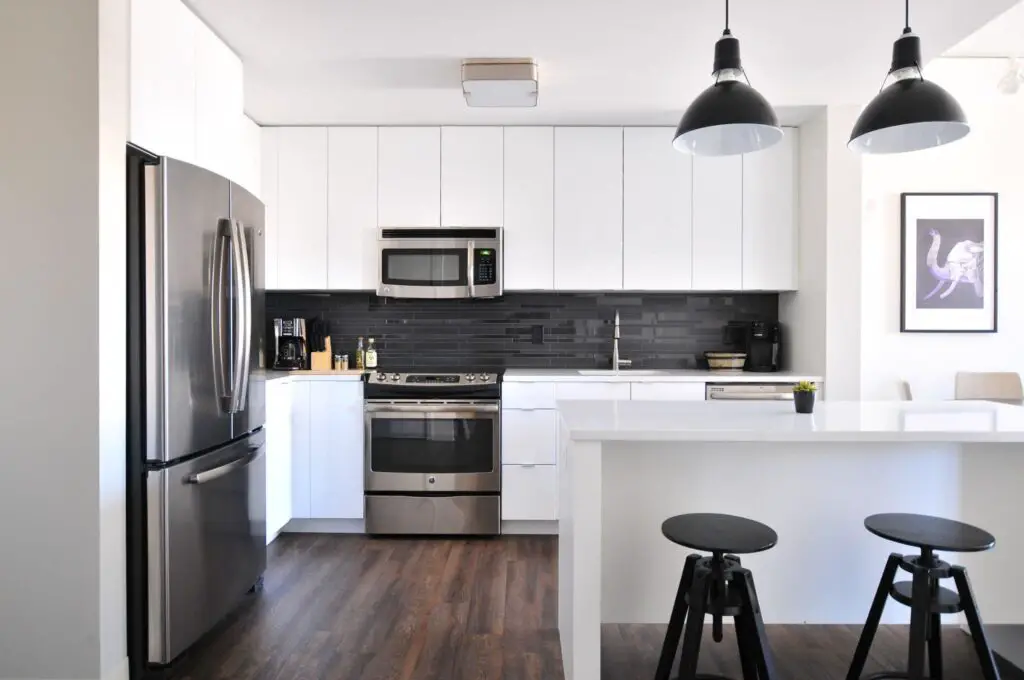 1.The Cost of Energy Efficiency
A new study by the U.S. Department of Energy found that homeowners who installed energy efficiency measures saved $2,000 per year on average. That's not bad, considering the upfront investment required to make improvements.
Murfreesboro TN offers numerous incentives for energy efficiency, including utility rebates, the Low Income Home Energy Assistance Program (LIHEAP), and solar efficiency rates.
The average storage system cost in Murfreesboro is approximately $423/kWh, with an average installation cost of $5,550 a year. Additionally, basic weatherstripping and foam spray are cost-effective measures that can significantly impact energy efficiency.
Most homeowners in Murfreesboro TN, don't bother installing an energy efficiency system despite its numerous benefits. Hence, finding an energy-efficient home can be challenging.
2.Finding the Right Contractor
When looking for a contractor to buy an energy-efficient home in Murfreesboro, it is essential to look for a contractor with many years of experience in the area, a strong reputation, and knowledge of available solar and renewable energy rebates.
Additionally, the contractor should have a good understanding of modern home features such as energy-efficient windows and smart technology and be able to handle the rebate paperwork to help you get the most out of your investment.
You must find the right contractor to install energy-saving measures in your home. First, check with your local utility company to see if they offer rebates for installing energy efficiency measures. Next, ask friends and family members for recommendations. Finally, search online for reviews of contractors in your area.
3.Choosing the Right Builder
Choosing the right builder when buying an energy-efficient home in Murfreesboro can be difficult, as there are many factors to consider, such as affordability, energy-efficiency requirements, and the latest green technologies.
It is essential to research home builders to ensure they meet the needs of your project and have experience in building energy-efficient homes. A decision-making process can also be aided by online resources.
Once you've found a builder willing to work with you, ensure they have the proper credentials. Ask them what certifications they hold and how often they update those certifications. You should also ask whether they are insured and bonded.
4.Financing Options
Financing energy efficiency in Murfreesboro can be challenging, as there are limited options for obtaining a home loan. Consumers can take advantage of Energy Efficient Mortgages (EEM) and Home Equity loans to pay for energy-efficient home upgrades, On-Bill Payment Arrangements, Consumer Loans, and Down Payments for a home purchase.
Additionally, a national banking corporation with a regional presence in Murfreesboro offers financial services for customers interested in financing energy efficiency upgrades.
If you're buying a new home, several factors must be considered. Fixed-rate mortgages, adjustable-rate mortgages, and no-interest loans. The pros and cons of each option are different. The best way to choose the right one is to understand it well.
5.Making Sure You're Getting the Best Deal
You should research and compare energy-efficient models to get the most value for your money. Additionally, it's essential to ensure the wiring is up to code and that you have proper insulation to maintain the temperature in your house.
To ensure you're getting the best deal on your mortgage, you need to do some research first. This includes researching the different loan programs available to you and understanding how much money you'll save by using them.
6.Difficulty Conveying the Value of Energy Improvements to Home Buyers
Home buyers in Murfreesboro are becoming increasingly aware of the value of energy improvements to their homes, such as increasing insulation, caulking and weather stripping, installing Energy Star appliances, and taking out PACE loans.
With the potential to save money on their energy bills and increase the home's resale value, these improvements can be a great way to make a home more energy efficient.
However, the upfront costs of some of these improvements can be a deterrent for potential home buyers, making it essential to communicate the long-term value of these investments.
7.Difficulty Navigating Land Use, Planning Laws and Regulations
Navigating land use planning laws and regulations when buying an Energy Efficient home in Murfreesboro can be difficult, as numerous local, state, and federal regulations must be taken into account.
In addition, understanding the specific zoning and subdivision regulations for Murfreesboro and the requirements of the Comprehensive Plan for the area can take time and effort.
It is essential to seek legal counsel to ensure all regulations are being followed to successfully purchase an Energy Efficiency home in Murfreesboro.
8.Rising Costs of Housing Due to Competition From Real Estate Investors
The Murfreesboro housing market is competitive, with an overall score of 59 out of 100. The average house price in Murfreesboro last month was $383K, increasing by 3.3% from the previous year.
The growth of Tennessee's population has also driven up housing demand, which has caused prices and rents to rise throughout the state. The number one city with a large percentage of population growth, indicating the impact of real estate investment on the local housing market.
Conclusion
Buying an energy-efficient home in Murfreesboro can be a challenge for buyers due to the lack of information available to compare energy efficiency between homes.
There is also the challenge of balancing property rights and local reactions to land use planning. To help make the process easier, it is beneficial to consult the right local builder specializing energy-efficientent homes and take advantage of the incentives the Tennessee Valley Authority provided. With the right resources, buying an energy-efficient home in Murfreesboro, TN can be a much smoother process.