Join us on Facebook!
Stay updated with our latest construction news, tips, and updates.
Like our Facebook Page
Owning a beach house in one of the most beautiful summer destinations in the US—which is Gulf Shores, Alabama—would be a dream come true for many individuals and families. With this city's white-sand beaches, stunning views of the Gulf Coast, and countless activities to enjoy, it is easy to understand why a lot of people would want to buy a property here.
But while hunting for beach houses in Gulf Shores for sale can be very exciting, the process of finding the right property can be quite daunting. This is especially true if you are not from the area and have no idea where to start, not to mention you will be navigating through a hot real estate market!
However, there is no need to fret. As long as you gather the right information and plan properly, you will be able to find the perfect property that you can proudly call your home in this beautiful place.
That is why we created this comprehensive guide to help you out. So, are you ready to get started?
Table of Contents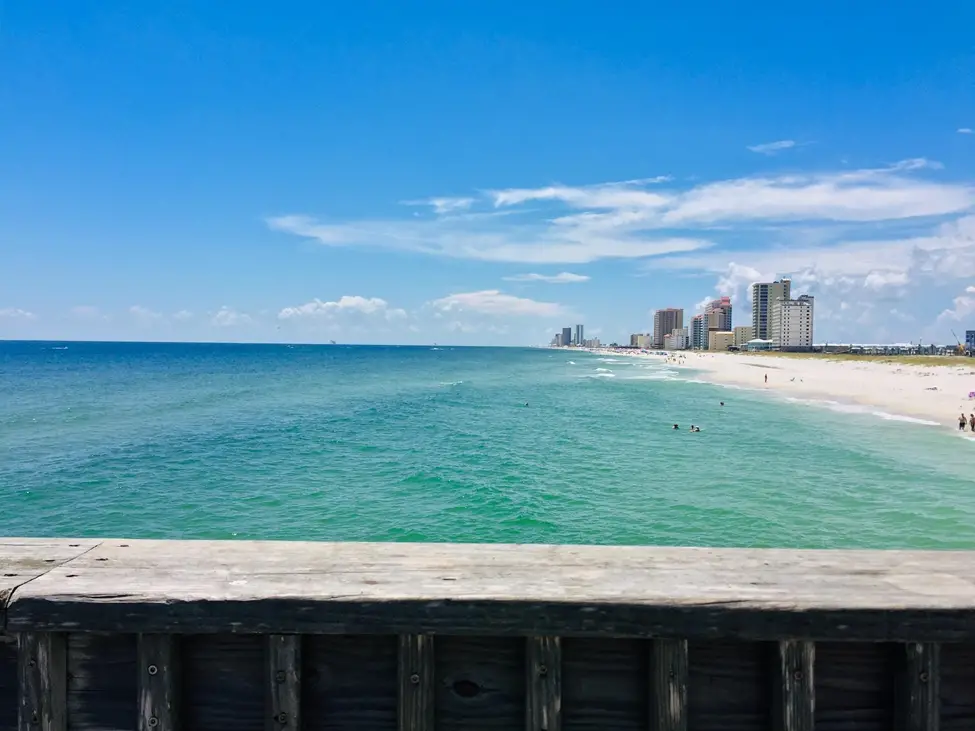 Choosing a Location to Buy Gulf Shores Beachfront Properties
The first thing that you should think about when buying Gulf Shores beachfront properties is the location. Is your ideal home close to restaurants and shops? Do you prefer a place that is quiet and more private? How far are the beaches?
If you are looking for convenience, then there are plenty of properties located near retail areas, which make it easy for shopping and dining trips, as well as access to other activities or services in Gulf Shores. On the other hand, if privacy is your top priority, there are also plenty of options available further away from town centers.
All things considered, here are our top recommendations for the best areas to buy a beachfront property in Gulf Shores.
West Beach Boulevard
Well-known for its white sandy beaches and easy access to restaurants and shops, West Beach Boulevard is where some of the best Gulf Shores waterfront properties with amazing views of the ocean are found. This area is ideal for those who want to be near the hustle and bustle of town, but also have the luxury of privacy.
Dune Drive
If you are looking for more seclusion and peacefulness, Dune Drive is the ideal spot. Here you can find properties with stunning views of Little Lagoon—a popular destination for fishing enthusiasts—and other scenic sights. It is a great place to relax after a long day at the beach or on the lake.
Also Read: 5 Extremely Profitable Real Estate Tactics
West Lagoon Avenue
This neighborhood is very popular among families who are looking for waterfront properties in Gulf Shores. Here, you will find a mix of homes located near the lagoon and some that have access to private beaches on the other side. This area is perfect for those who want a bit of everything—the convenience of nearby shops and restaurants as well as beautiful views.
Craft Farms North
This is part of Craft Farms, but its location is closer to the Foley Beach Expressway, making it easier to access popular attractions in the area. Here you will find a selection of beachfront properties surrounded by lush greens and beautiful golf courses.
The Peninsula
If you are looking for luxury, this is where you should be. This golf course community with a private beach that also has its own pier is perfect for those who are looking for the best of the best. There are beachfront properties here with amazing views, as well as access to a range of outdoor activities, which will make coastal living more pleasant.
Taking Out a Mortgage Loan
Unless you are buying from your own pocket, you need to take out a mortgage loan in order to purchase a property in Gulf Shores. Before you start applying for the loan, make sure that you have prepared all the necessary documents and can provide proof of your income and other financial information.
Additionally, it would be best to talk to several lenders so that you can compare and find one with the best interest rates or terms available. This way, you are able to get the most out of your investment and will not have any regrets later on.
Also Read: The Role of Property Depreciation Reports in Infrastructure Lifecycle Management
Tips for Getting Favorable Mortgage Rates
Having a favorable mortgage rate can help you save thousands of dollars in the long run, so it pays to find ways to increase your credibility of getting one. Here are some tips that may come in handy for you.
Boost Your Credit Score
A good credit score is essential if you want to get approved for a loan with favorable terms or low interest rates. Make sure that there are no errors on your report and pay off any outstanding debt you may have.
Have a Good Down Payment Ready
The more money you have for the down payment, the better your chances of getting approved for a loan with better terms.
Look Out for Special Offers
Some lenders offer special deals, such as discounts or promotional rates, from time to time, so make sure to check their websites or contact their customer service team to find out if there are any current promos available that might benefit you.
With these tips, you are sure to get the best deal on a mortgage loan.
Hiring a Real Estate Agent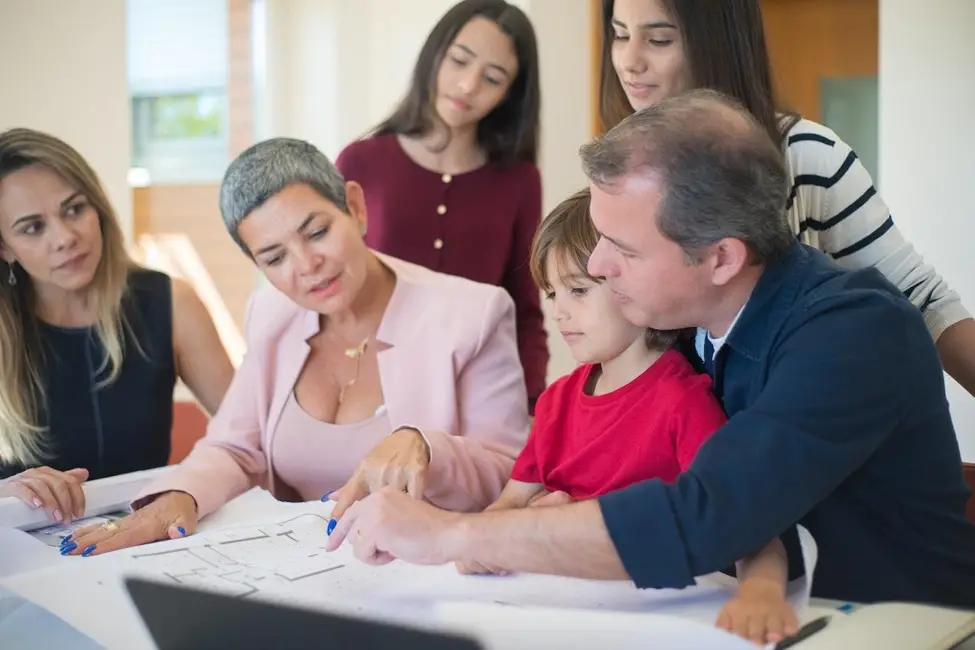 Alt-Text: real estate agent helping a family search and assess beachfront homes for sale in Gulf Shores
An experienced local real estate agent will be your best ally when searching for beach houses in Gulf Shores for sale. They will be able to provide you with valuable insights and information about the market as well as show you properties that fit within your budget and preferences.
Look for an agent who is knowledgeable in the local area, so they can help you find the best property for your needs. Also, make sure to read online reviews from past clients before hiring them. This way, you can ensure that you are getting someone who knows what they are doing.
Also Read: 5 Key Considerations When Buying Your First Property: An MV Realty Guide
Also, having the right agent by your side goes a long way in negotiating prices and terms, as well as ensuring you do not miss out on any important detail before closing the deal.
Proceeding with the Home-Buying Process
With your agent's guidance, you can now proceed with searching and purchasing your dream home in this beautiful region. Here are the steps that you should take.
Step 1: Research Gulf Shores Real Estate Listings
Start by browsing Gulf Shores real estate listings online. You can also ask your agent to provide you with a list of available properties that meet your criteria. Make sure to narrow down your search by location, price range, size, amenities, and other factors that are important to you.
Another great way to find potential beach houses is by attending open houses in Gulf Shores. This will give you an opportunity to explore the property personally, get a better idea of what it looks like, and whether or not it is right for you. Do not forget to bring a notebook so that you can take notes on each house and compare them later on!
To get started with this step, you can check out this page: https://theshorttermshop.com/gulf-shores/.
Step 2: Speak with Your Agent About What You Want in Your Home
Yes, real estate listings contain descriptions and photographs of their properties, but still, nothing beats the input from your agent. So, make sure to communicate properly to them the criteria of the beach home you desire. Sure enough, they would have some information about the houses that caught your attention and can give you more details.
For example, are you interested in Gulf Shores vacation homes for sale with large balconies that look over the ocean? Or, are you looking for an apartment with airy living spaces? How about a luxurious single-family home with a swimming pool or a game room where you can relax or have fun with family and friends?
Of course, you should tell them your price range. They must know the budget you are working with to help you get the most out of it.
Make sure to provide your agent with an honest list of your expectations, so they can point you to certain properties that meet all of them.
Step 3: Visit Potential Gulf Shores Waterfront Properties
Property viewings are essential to get a first-hand feel of the properties you are interested in buying. So, make sure to book a tour with your agent and explore the houses according to what is included in their descriptions.
Does the interior design live up to your expectations? Are the rooms spacious enough to accommodate your needs? How are the furnishings and amenities?
Also, beach houses in Gulf Shores for sale tend to be prone to wear and tear because they are more exposed to the harsh weather elements brought by the sea. So, make sure to inspect the property for any form of damage and ask your agent about the repairs you have to undertake if you decide to purchase it.
You can request a report for a home inspection as well, so you can have a detailed assessment of the property's condition.
Step 4: Put in an Offer
Once you have decided on the best pick from your list of potential beachfront homes for sale in Gulf Shores, you can submit an offer. Your real estate agent can help you with this, as they can act as a mediator between you and the seller.
Keep in mind that a lower offer does not always guarantee a successful purchase, so make sure to be reasonable when putting in bids for houses you like. The trick is to research the market and determine the median price of similar properties. You can also take into account the repairs and improvements that you need to make on the property, so you can come up with an offer that is both reasonable and attractive.
Step 5: Close the Deal
Once both parties have agreed on the final offer, you can sign a contract and transfer money to the seller. It is crucial that you review all documents associated with the sale carefully before signing anything.
Also, remember that there will be closing costs involved with the purchase. Check with your agent about what fees are associated with it so that you can be prepared when the day of closing arrives.
Once the deal is sealed, take some time to celebrate your accomplishment. After all, you have just bought yourself your dream home in one of the most beautiful summer destinations in the country!
Your Dream Beach House in Gulf Shores Awaits You!
With this guide, hunting for the best beach houses in Gulf Shores for sale is now easier and less daunting. Just remember to take your time in researching the perfect property, make sure to get an experienced real estate agent, and negotiate carefully before finalizing the deal.
For more home-buying tips that you can use, you can check out the other articles on our site!