Join us on Facebook!
Stay updated with our latest construction news, tips, and updates.
Like our Facebook Page
 Fontys University of Applied Sciences in the Netherlands invites you to join the FREE interactive webinar January 25 to hear all about the Bachelor's in Industrial Engineering & Management.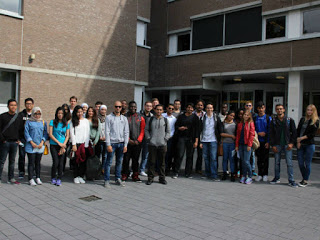 Join the free webinar to get started!
Sign up here:
Why choose this program?
The Industrial Engineering & Management (IE&M) Bachelor (BSc) prepares you for managing 'technology' companies,  including companies that make (high) tech products or use technology for their production or have complex logistics or a combination of these.
Eindhoven and The Netherlands are a good location for studying industrial engineering & management. The Brainport area around Eindhoven has hundreds of technology companies.
Join us online to hear more and learn how to get started!
Save your spot in the free webinar: https://goo.gl/uZFkQz