Join us on Facebook!
Stay updated with our latest construction news, tips, and updates.
Like our Facebook Page
An architecture company requires staff in following categories, of highly motivated, energetic and proficient persons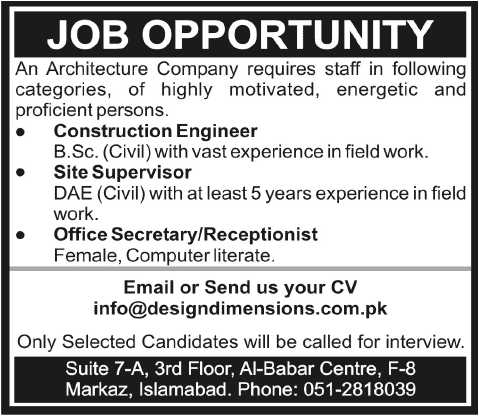 Construction Engineering
B.Sc. (Civil) with vast experience in field work.
Site Supervisor
DAE (Civil) with at least 5 years experience in field work.
Office Secretary / Receptionist
Female, Computer literat
Email or Send your CV to
[email protected]
Only selected candidates will be called for interview.
Suite 7-A, 3rd Floor, Al-Babar Center, F-8 Markaz, Islamabad. Phone: 051-2818039