Join us on Facebook!
Stay updated with our latest construction news, tips, and updates.
Like our Facebook Page
Are you envisioning a garden filled with homegrown vegetables, aromatic herbs, and vibrant flowers, but limited to concrete, a patio, or another hard surface for your garden bed? Whether you have a compact urban space or a spacious yard, the desire to cultivate your own greens is admirable and achievable, even on challenging surfaces.
The following article will further elaborate different methodology of raising garden bed on patio, concrete and other harder surfaces while ensuring the garden to thrive in difficult environment.
Table of Contents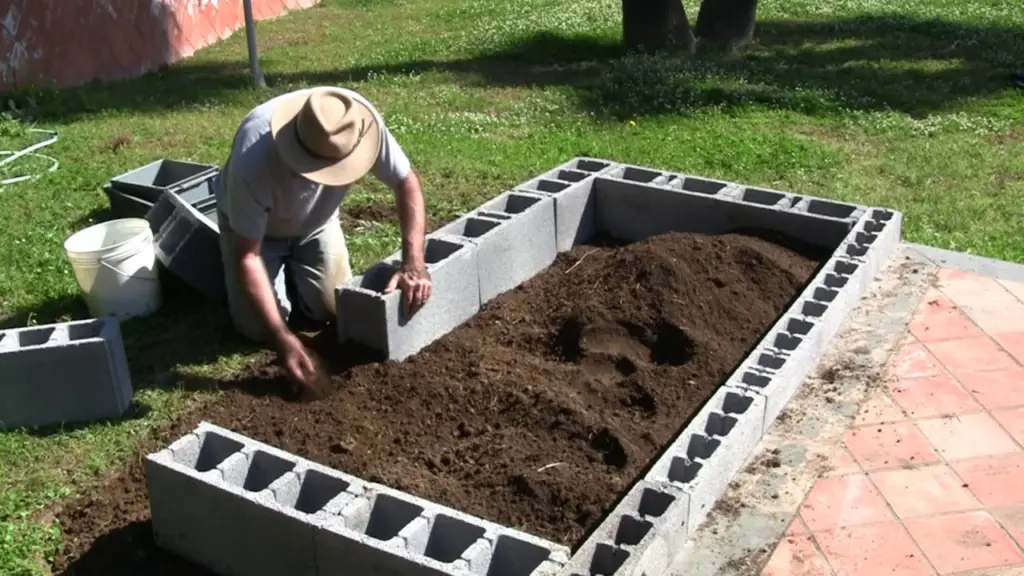 Exploring the Potential: Building a Garden Bed on Hard Surfaces
If the only viable spot for your garden bed is on a hard surface like concrete or a patio, don't despair!
The innovative technology and careful planning with different methodology helps to create garden bed on harder surfaces. The details is given below:
Key Considerations for Successful Garden Beds
1. Sunlit and Level Location
The growth of plants is dependent upon the quality of soil, sufficient depth of soil and proper drainage.
Instead of placing soil directly on concrete or adding a solid bottom to the bed, consider creating a wire and fabric "basket." This approach not only retains the soil but also promotes efficient drainage.
The orientation of sunlight is an important factor for raising the garden beds. It is advisable to select a location that will receive the maximum sunlight for optimal performance.
Remember that placing a garden bed on a deck might lead to water damage or staining if drainage isn't managed effectively. On concrete surfaces, the potential for discoloration can be resolved with a pressure washer if needed.
Also Read: Mixing Concrete in a bucket – (Right & Easy Method)
2. Ensuring Proper Drainage and Soil Quality
The growth of plants is dependent upon the quality of soil, sufficient depth of soil and proper drainage.
Instead of placing soil directly on concrete or adding a solid bottom to the bed, consider creating a wire and fabric "basket." This approach not only retains the soil but also promotes efficient drainage.
Understanding Drainage and Water Management
Dispelling the Drainage Myth
Contrary to popular belief, a raised garden bed on concrete can have excellent drainage as long as it's open on the bottom. In fact, a well-constructed raised bed on concrete can drain even faster than one set in the soil. This heightened drainage may necessitate more frequent watering, given the increased evaporation caused by the surrounding concrete.
Also Read: Concrete Pad for Hot Tub – Thickness – How to build one?
Managing Excess Water Runoff
Any excess water runoff from your raised bed will follow the natural path of rainwater on your hard surface. Whether your hard surface has drainage systems, slopes, or depressions, excess water will flow accordingly. While some water might flow from your garden bed, a well-designed setup should retain most of the water, aided by tailored watering practices, quality soil, and appropriate bed height.
Optimal Bed Depth for Bountiful Growth
To foster robust plant growth, consider the depth of your raised garden bed. Most vegetables thrive with a minimum soil depth of 12 inches. The better results for plants viz; peppers, tomatoes and kale required bed depths of 18 to 24 inches. There must be sufficient space for root to grow in a contained space at sufficient depth, so that it is easier to place garden bed on concrete.
Also Read: Fire Pits on Concrete Patios – Safe or Not?
Choosing the Right Soil for Concrete-Based Beds
When filling a raised garden bed on concrete, opt for high-quality soil and compost to compensate for limited root space. A nutrient-rich mixture that facilitates drainage and moisture retention is ideal. A combination of potting soil, general planting mix, and compost can strike the perfect balance. To achieve reduction in water level and enhancement in moisture content the addition of worm and compost casting is best solution.
Containment Strategies for Garden Beds on Hard Surfaces
Instead of placing soil directly on concrete, it's advisable to create a robust "basket" for your raised bed. The basket can be made up wooden frame bed with crafting of wire and woven fabric. This installation helps to ensure effective drainage and soil contamination. Avoid adding a solid bottom directly to the bed, as it may hinder drainage and create potential issues over time.
Step-by-Step Guide to Building a Raised Garden Bed on Concrete
Step 1: Crafting a Sturdy Bed Frame
Start by building a wooden raised garden bed frame suited for your space. Ensure it's around 2 to 3 feet wide for optimal support. If your bed is wider, consider adding wood cross-beams for stability. Durable wood like cedar or redwood is recommended, with the boards installed within the frame. This configuration prevents the bed from resting unevenly on the ground.
Step 2: Incorporating Hardware Cloth
Line the inside bottom of the bed frame with hardware cloth wire fencing material. This installation will provide the requisite support by making the foundation resilient. Hardware cloth is a superior choice due to its strength and longevity compared to alternatives like chicken wire.
Step 3: Adding Landscape Fabric
Layer commercial-duty landscape fabric on top of the hardware cloth. This layer prevents soil leakage while allowing efficient drainage. Opt for high-quality landscape fabric to ensure long-lasting performance. Place the fabric loosely to avoid undue strain and ensure proper support from the hardware cloth beneath.
Step 4: Placing and Filling the Bed
With the bed frame prepared, position it on the concrete surface and ensure it's level. Proceed to fill the bed with soil, keeping the landscape fabric flush against the inside of the bed as you go. The fabric will prevent the soil loss while keeping your plant to grow
Exploring Alternative Options
If the outlined technique isn't suitable for your situation, don't fret. There are various options/alternatives are available for gardening on hard surfaces.
1. Raised Bed Kits
Explore elevated raised bed kits that offer various features such as drainage holes and internal drainage systems. These kits, which are made for hard surfaces, make gardening without any problems.
2. Custom DIY Solutions
Venture into the world of DIY raised beds, where innovation knows no bounds.
The stability and proper drainage can be achieved by customization of garden bed design. If mobility is a priority, consider using furniture dollies with wheels or raising the bed on bricks.
3. Container Gardening
The container gardening will offer a variety of options for plant cultivation on harder surfaces. From fabric pots to half wine barrels, containers with proper drainage can be used to grow a variety of crops.
Conclusion
Constructing a raised garden bed on concrete or other hard surfaces is an attainable goal with the right techniques. There are a variety of factors viz; quality of soil, bed depth and drainage that are deciding factors for growth of plants. Whether you follow the step-by-step guide or explore alternative options, your hard surface garden bed can become a source of abundant growth and beauty. Happy gardening!