Join us on Facebook!
Stay updated with our latest construction news, tips, and updates.
Like our Facebook Page
A first in India, the two parallel 520-meter under the river tunnels will connect Salt Lake Sector V in Kolkata to the Howrah Maidan across the river, being elemental in Rs. 8,900 crore East West Metro Project by the end of July 2017. The work using a huge Tunnel boring Machine (TBM) has already begun on the bed of the Houghly River. The tunnels are being dug at a depth of 30 meters below the Earth's Surface and 13 meters below the river bed. Out of the 16.6 Km East West Metro route, the tunnels will pertain to a 10.8 km underground stretch, along with an elevated corridor that will stretch to 5.8 km.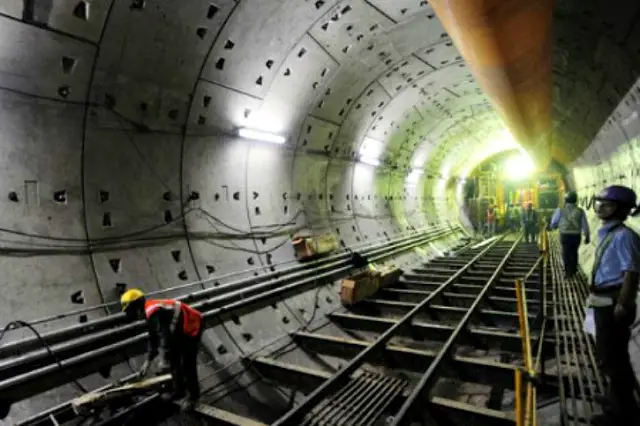 India\'s First Ever Underwater Metro Train Tunnel beneath River Houghly
Satish Chandra, managing Director of the Kolkata Metro Railway Corporation Limited (KMRCL) said as per their optimistic estimate by the end of May or the first week of June this year the first under-river tunnel of India will be complete. One tunnel-boring machine is already under the water and the second machine will also start work by the end of May. Both the tunnels will be complete by July. 
The underwater tunnel is a crucial link for the railways' 16.6-km long East-West Metro project in Kolkata.
Commuters between Howrah and Mahakaran metro stations will be under the river for only about a minute when the metro train will pass through the tunnel at a speed of 80 km per hour. Of the 16.6-km route of the East-West Metro project, the tunneling covers 10.6 km, of which 520 metre is under the river.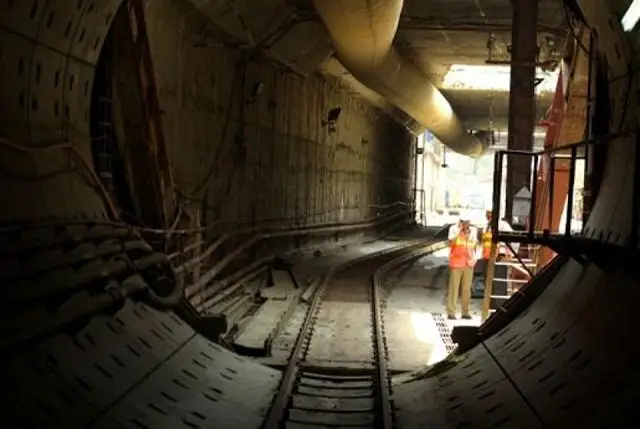 Under-construction Tunnel Actual Site Picture
The tunneling work started in April last year and likely to be completed in the river section shortly, a senior railway ministry official said.
KMRC developed the East West Metro in collaboration with an Indo-Russian joint venture known as Afcons Transtonnelstroy.
Nearly 10.8km of the total rail line will be underground, including the 502m underwater tunnel.
The East West Metro development was originally scheduled to complete by 2012 but faced several delays, primarily due to land allotment, route alignment and issues related to slum relocation.
KMRC will act as the operator for Line 2, which also known as the East-West Corridor.
Funding for the project has been provided by the state government (30%), the Union Urban Development Ministry (25%), and the Japan Bank for International Cooperation (45%).
Sources :- 
Times of India & many others..