Join us on Facebook!
Stay updated with our latest construction news, tips, and updates.
Like our Facebook Page
 You might have ridden a bicycle that turns the headlights as soon as you start paddling. You might also have seen wind energy got converted into electrical energy or waves at sea shore generating power to light a lighthouse. These all transformations work on the basic principle pertaining to energy conservation law.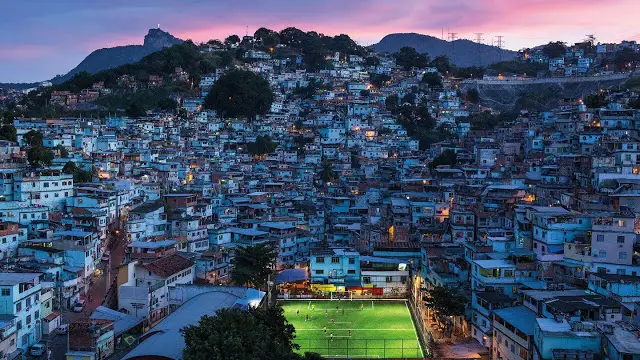 Football Pitch of Rio de Janeiro Generates Electricity With Pavegen\'s Tiles (Pic Credits: Wired.co.uk)
Do you walk a mile or more in a day, to get to your job or to go out for some shopping or to go to the nearest bus stop or even just to lose some fats? Obviously your answer would be yes because as humans whatever we do or whatever our occupation is we are involved in walking even in such an age of technology and robots.   
But do you know the energy you consume while walking can be revamped and stored in the shape of moving electrons i.e. electricity? Yes, thanks to Kemball-Cook, a thirty year old graduate from Loughborough university, an industrial technology and design expert and a founder of Pavegen Systems company who, in 2009 have made a technology that can use the power of footfall of walkers and foot-travelers to produce electricity through magnetic induction.
Pavegen systems have developed paving slabs / tiles which uses the electromagnetic induction of copper coils and magents. Although the actual / exact design and process involved is kept secret, however, it is said that first generation tile was made with recycled polymer, having top surface of recycled truck tires. Power is harnessed when a footfall compresses the slab by about 5 mm or 0.2 inches. 
Each 5cm-thick tile, which cost £600 a square metre to buy, produces up to 7W of power per footstep – if they aren\'t being stepped on, the output is supplemented by solar panels. The tiles, which activate when people land on the \"hot spot\" in the centre, also collect footfall data. \"We\'re using our tiles to give retailers a granular insight into how people are moving,\" says Kemball-Cook.
In an interview session with Lina Hansan, Kemball-cook revealed she found a way to use energy from a footstep to rotate a flywheel, the more people walk on it, the more it spins. 
In addition to producing power and electrical energy the device can also be used for collecting the data about walking patterns and analyze the traffic volume changing with time throughout the day. 
The first type of tile as mentioned above produces, on average of 5 watts per footstep at 12-48 volts DC that is sufficient to run an LED street lamp for 30 seconds. After working of more than 7 years the Pavegen company have developed an improved tile that can increase the energy production rate by about 20 times. However as I have mentioned above, the technology\'s strength rests in its ability to track volume and direction of traffic flow, thus providing useful metrics in a range of scenarios.
[youtube https://www.youtube.com/watch?v=hmgV23If78o]
 It can be used indoors or outdoors in high traffic areas. The technology is
best suited to transport hubs where a large flow of people
will pass over it. The largest deployment the company has done so far is in a football pitch in Rio de Janeiro to help power the floodlights around the pitch. It also currently has a temporary installation outside London's Canary Wharf station powering street lights.
Rio de Janeiro,  the second most populous municipality in Brazil and the sixth-most populous in America has recently been selected as the testing place for first ever football pitch with self-powered 200 nos of Pavegen tiles underneath the AstroTurf that will suffice to power six LED floodlights surrounding the field. 
[youtube https://www.youtube.com/watch?v=BMUzYxDrIDk]
Since laying the pitch in 2014, Pavegen has laid tiles in more than 100 locations, including Harrods and Heathrow Airport in the UK. Now it\'s preparing to launch its Mark4 tiles, which generate electricity from every step, not just those that hit the hot spots. \"The first site will be outside the White House in Washington,\" says Kemball-Cook. Power to the people.
The inaugural game using the new technology took place in a slum in Rio de Janeiro with a team of youth players.Brazilian football legend, Pele, opened the game and was moved to tears at the event on Wednesday night.
He said he hoped \"the new field would help spark local kids\' interest not only in soccer but in science.\"
Electricity is then fed from the player-powered tiles to a system of floodlights overhead. The 200 energy-capturing tiles, developed by British start-up Pavegen, were installed across the width and breadth of the field. The football pitch, which is a key part of life for favela or slum town residents, was refurbished by oil company Shell.
While the head of Pavegen, engineer Laurence Kemball-Cook, took pains not to reveal the exact science behind the tiles he said they work on a system of cogs. \"When stepped on, the cogs spin like tops and act like generators.\" he said.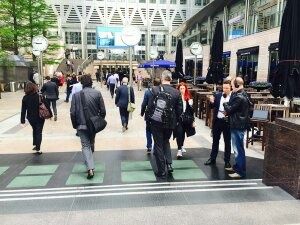 Energy From Footfall
Each tile now costs about $500 (£307) but the price is falling as the 35-employee company refines its manufacturing process.
It has installed similar tiles in train stations in Europe, shopping centres in Australia and Terminal 3 of London\'s Heathrow Airport, but the soccer-field is a first.
Speaking at the event in the Morro da Mineira slum, \"we\'ve effectively turned this community into a real-life science experiment,\'\' Kemball-Cook said.
\"I believe this technology can be one of the future ways we illuminate our cities.\'\'
Pele brushed aside a tear when he spoke about the new pitch.
\"My father named me Edson after Thomas Edison\'\' said the star striker, whose birth name is Edson Arantes do Nascimento.
\"I\'m sure that soon the number one scientists in the world are going to be Brazilians.\"