The project had been inaugurated by
Lahore Development Authority
(LDA) of worth Rs. 650 million. The
widening section
would be from
Thokar Niaz Baig
to
Doctor\'s Hospital
.
In this project the 18 feet additional line will be added to the existing canal road on both the carriageways. Among the 18 feet width, 12 -feet is allocated for Motor vehicles while remaining 6 feet would be for motorcycles.
Recently the asphalt work is underway by a contractor named \"AKB\" – Alam Khan Brothers Engineering and Construction (PVT) Ltd. whereas the consultant is NESPAK for this project.  It is to be noted that AKB company was founded by Mr Khan in 2001 and is currently being run by its CEO Mr Alam Khan. 
The company is also working on Construction of underpass in DHA Phase 5 Lahore, Khadam-e-Punjab Rural Roads Programme (KPRRP) Phase-IV,
In this project, to facilitate the movement of vehicles on both the carriageways some bridges are also under construction as can be seen in the below pictures.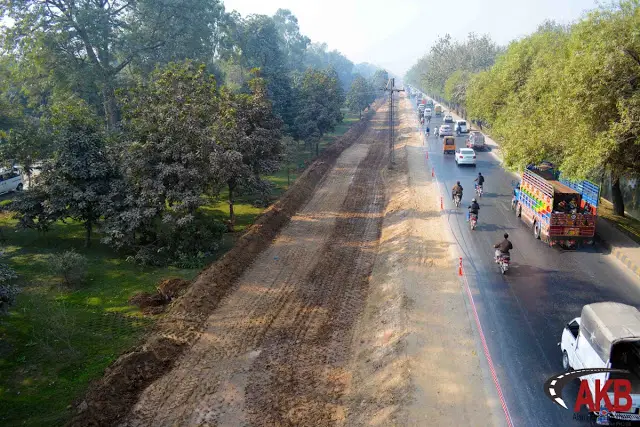 Excavation of the widened section