Today I am going to share with you a very excellent Excel Sheet for the design and analysis of Isolated Foundation of column based on ACI 318 code. It involves all the checks and steps involved.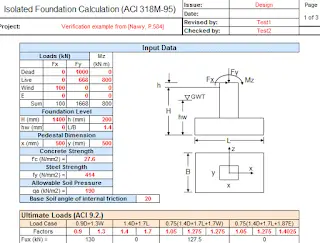 Download Isolated Foundation Design Excel Sheet
It also includes the ground water level effect on the foundation load and soil pressure. It finally gives the final design with a proper design diagram to elaborate its results.
Download the Excel Sheet
Simple click the download button below to download the file (XLS)