Join us on Facebook!
Stay updated with our latest construction news, tips, and updates.
Like our Facebook Page
The analysis and design of structures to resist the effect produced by time dependent forces or motions requires conceptual idealizations and simplifying assumptions through which the physical system is represented by an idealized system known as the analytical or mathematical model. These idealizations or simplifying assumptions may be classified in the following groups;
Material assumptions
Loading assumptions
Geometric assumptions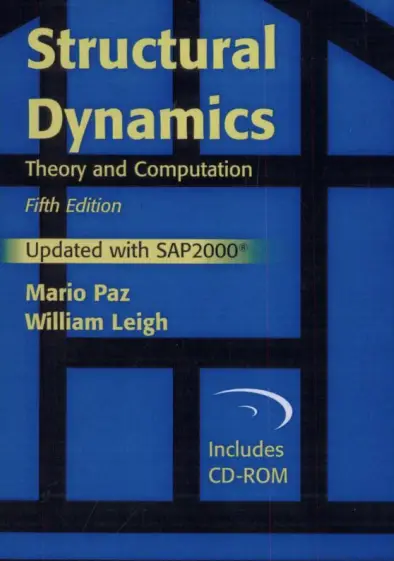 Structrual Dynamics Theory and Computation
Title of the Book
Structural Dynamics
Theory and Computation
Fifth Edition
Updated with SAP2000
Authors of the Book
Mario Paz
Speed Scientific School
University of Louisville
Louisille, KY
William Leigh
University of Central Florida
Orlando, FL.
Contents of the Book
Part 1 Structures Modeled as a Single-Degree-of-Freedom System
Part 2 Structures Modeled As Shear Buildings
Part III Framed Structures Modeled As Discrete Multi-Degree-of-Freedom Systems
Part IV Structures Modeled with distributed properties
Part V Special Topics: Fourier Analysis, Evaluation of Absolute Damping, Generalized coordinates
Part VI Random Vibration
Part VII EarthQuake Engineering
Download the Book
The Content is for Members Only !!!
This Book is available to download only for our Bronze, Silver & Gold Level Members, you can simply click the button below to signup / login for your membership & Download.
Download this Book