Join us on Facebook!
Stay updated with our latest construction news, tips, and updates.
Like our Facebook Page
Constructed between four giant stones and linked with a concrete mix, the house is rumored to be inspired by the popular American Flintstones cartoon. Although quite unusual, the prehistoric-looking residence does feature some traditional components such as windows, a front door, and even a shingled roof. As you might expect, the house's design attracts thousands of tourists each year.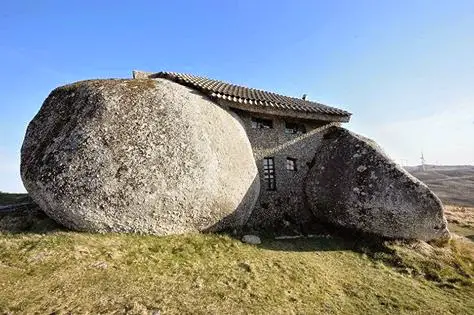 Due to the recent interest generated by the house and its remote location, Casa do Penedo has been the subject of robbery attempts and vandalism in recent years. Now, the house is equipped with bullet-proof windows and a steel door. Inside, however, the home is said to be quite cozy, with stone furniture, stairs, and railings made of logs.