The purpose of this book is to familiarize civil engineering and construction technology students with
two of the most important materials of construction, Portland cement (PC) and Portland cement con-crete (PCC).
People frequently make the error of using these terms interchangeably. It is important to
keep in mind that PC is a powder, while PCC is initially a plastic material and for the remainder of
its life, a solid.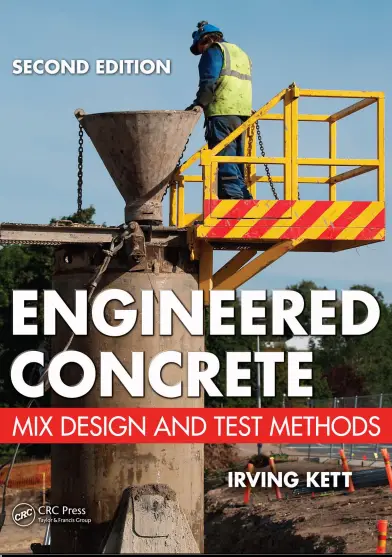 Engineered Concrete Mix Design and Test Methods
A valid analogy is to compare PC to flour and PCC to bread. The book aims to assist
students to gain an understanding of PC and PCC through the physical handling and testing of these
materials in the laboratory environment.
While the book was primarily written for use at the college
level, it may also serve as a practical guide for the graduate engineer and laboratory technician.
Title of the Book
Engineering Concrete
Mix Design and Test Methods
Author of the Book
IRVING KETT
Contents of the Book
Part 1 Introduction
Part 2 Tests for Aggregates, Portland Cement, and Mortar
Part 3 Tests for Portland Cement Concrete
Part 4 Appendices
The Content is for Members Only !!!
This Book is available to download only for our Bronze, Silver & Gold Level Members, you can simply click the button below to signup / login for your membership & Download.
Download this Book
Popular Posts