Join us on Facebook!
Stay updated with our latest construction news, tips, and updates.
Like our Facebook Page
Civil Engineering as a field and as a career is not as easy as it seems, Civil Engineers work in fields for countless hours, have to work in Sundays as well. But even then the tough life have many crazy things that can happen to make your lips smile a but. 
The post I am writing today is to take a break from the hectic routine and lets have some fun and some smiles on our face. These funny civil engineering pictures are taken from various internet sources, most you might have gone through them but lets celebrate and lets enjoy that we are happy civil engineers. 
When you will work in field sun will make you darker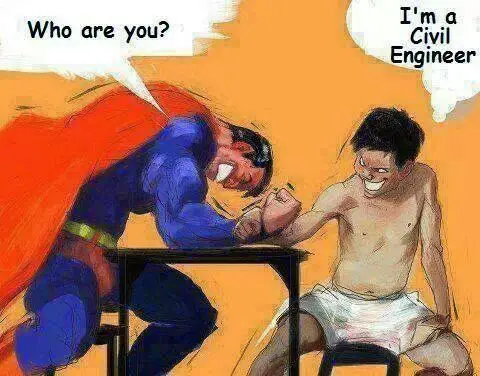 When you will work in the field as civil engineer you get stronger than Superman.
That is why we say surveying is a heart of civil engineer.
This show how busy we civil engineers are. 
This picture shows what actually civil engineers do 🙂 
Some mistakes Past Civil Engineers made
Difference between architects and civil engineers
Civil Engineer at his interview
Yeah cock making a survey.
This is how site engineers are different. 
First ever Camel employed as chief Surveyor 
If you are an engineering student you must already know this face 😛 
If you havn\'t done this thing you actually havn\'t done surveying in your life. 
This is how Civil Engineering Changed my Life
If World doesn\'t have Civil Engineers.
Trust me i am a civil engineer
Best example of hurdle removing in surveing
Site Engineers requesting for leave from site. 
Happy Birthday Civil Engineers
And this is why roadwork takes months to complete
He is a civil engineer always single but never available.
How you live your life as a civil engineer
These are also civil engineers. 
When civil engineers fail
What actually civil engineers do
Marriage of a civil engineer
How civil engineer works at height.
Life without Civil Engineer
Civil Engineer in a hurry.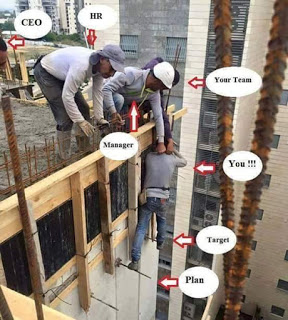 When you are in trouble and You need to get to the target This is how it works