Your next vacation may have spent in a paradise; you've never heard of, you'll just need a way to get there. Here is the catch!, that way has to go underwater, it would become the deepest immersed highway on earth, and you might also have to construct couple of bridges, and did we mention typhoons.
You must have travelled across oceans with boats and ships and even several hundreds of kilometer with it, but you must not have travelled across the ocean via your own private luxurious car. But now you can, Yeah!. Thanks to the civil engineering of twenty ten (2010) that makes it able for you to introduce such a unique, inspiration and sophisticated project.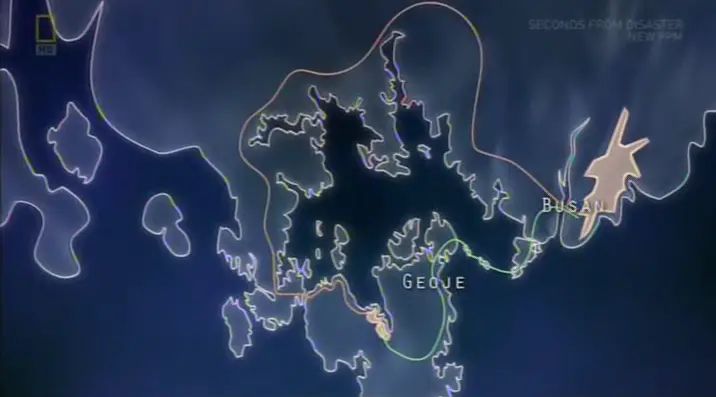 Busan-Goje roadway access – and through sea access
Background of Busan-Goje Deepest Immersed Highway 
Busan the 2nd largest city of South Korea with the population of over 4.2 million people. It is South Korea's biggest port and 5th busiest port in the world is bidding for 2020 Summer Olympics but the problem with Busan was overcrowded place having no room what so ever for anyone and thus the athletes will not come and thus Busan will not get the bid. Any how the town-planners have just find the solution by the name Goje, the island of eye-catching sceneries.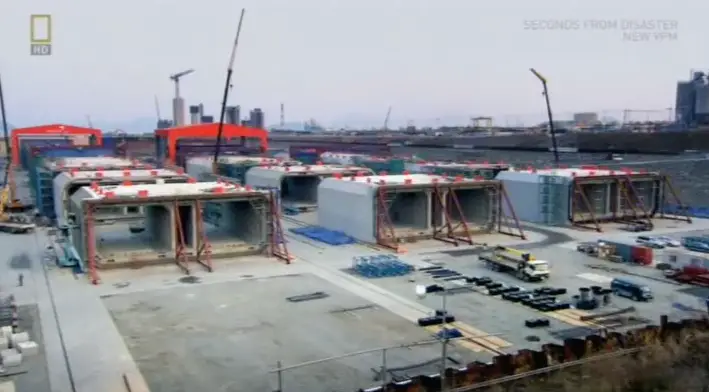 Tunnels constructed for the project
Why Busan-Goje Fixed Link?
The problem with Goje is to get in there. By sea Goje lies only 8km from Busan, but by road its 140 km, and thus the Busan-Goje fixed link was proposed. The Busan-Goje fixed link is an 8.2 KM bridge-tunnel fixed link. A four lane highway that runs nearly 50 meter beneath the sea then it leaves to two colossal cable stayed bridges, long together more than 80 football pitches. One of the biggest infrastructure projects of the world. Plunging 48 km below sea level, the link is now the deepest immersed roadway in the world.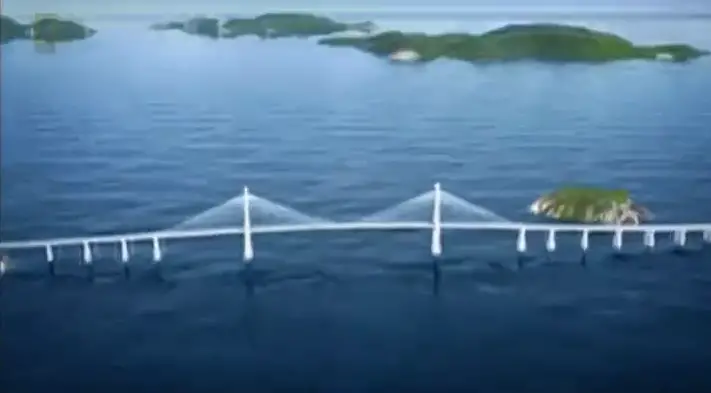 Colossal Bridges 
About Busan-Goje fixed link
The fixed link will save 300 million US dollars in costs related to traffic delays from longer route.The tunnel built is composed of 18 segments, each as long as two football pitches and each as heavy as an aircraft carrier, wide enough to carry two lanes of traffic each direction with an access tunnel in between.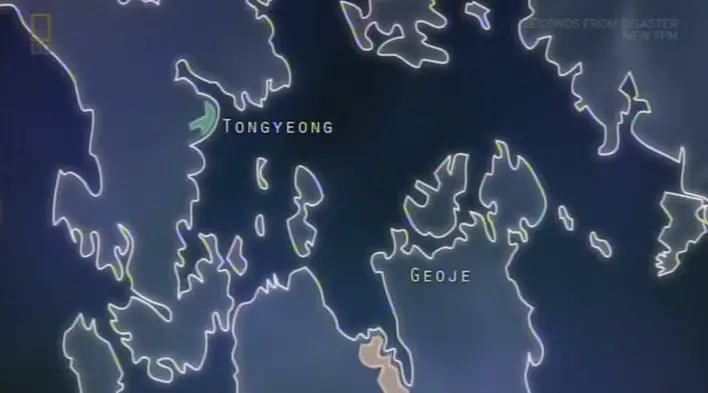 Tongyeong – The place of building tunnels
About the Companies who build Busan-Goje Deepest immersed highway
The companies includes developers, contractors and consultants. The lead contractor is Daewoo Engineering & Construction, Co. Designers includes COWI A/S from Denmark, Halcrow Group from UK, Tunnel Engineering consultants from Netherlands, Pihl and Son from Denmark, Arcadis from US and Ben C. Gerwick from USA.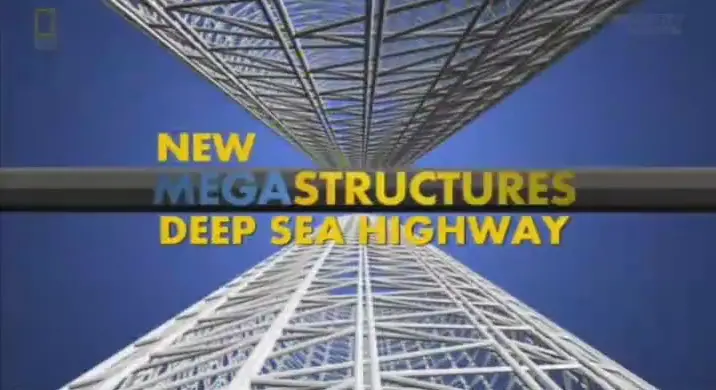 NatGeo MegaStructures Documentary on Deep Sea Highway – Busan-Goje fixed link 
Watch NatGeo Documentary on Deep Sea Highway
Now here is your chance to exclusively watch and download MegaStructures deep sea highway documentary about Busan-Goje fixed link for free;
Download NatGeo Documentary on Deep Sea Highway
Now enjoy one link, fast download for free just on iamcivilengineer.com
or