Join us on Facebook!
Stay updated with our latest construction news, tips, and updates.
Like our Facebook Page
I have recently Uploaded a post about Eagle point, what it is, its background and relative stuff, along with the link where you can easy download Eagle Point Full Free along with a crack.
But I have noticed that many guys are facing trouble installing the software, as there are certain issues like;
\"You have set the clock of the system back, revert the changes or contact Eagle Point\"
Or like
\"This system of Eagle Point is not compatible with the terminal server you are running\"
Or there is a big issue of the license manager;
But Done worry dear, I have got a solution for all the problems;
Here is how you can easily install eagle point without any problem;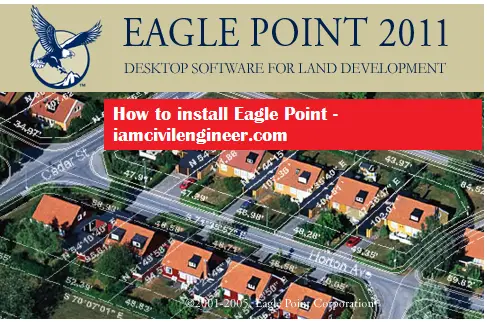 How to Install Eagle Point on Windows XP and Windows 7
Step # 1;
Download Eagle Point from iamcivilengineer.com the link is here;
Scroll to the down of the page with the link titled with "Download Eagle Point Free full cracked"
Note: You must download the recommended version of 2011 because all the below steps are explained for Eagle Point 2011
Step # 2:
Extract the zip file you have downloaded from iamcivilengineer.com to a suitable folder as shown;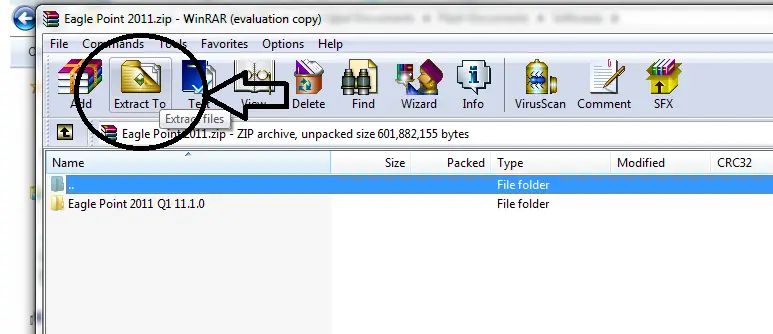 Extract the files
Step # 3:
Point to the setup.exe file in the package and double click it as shown;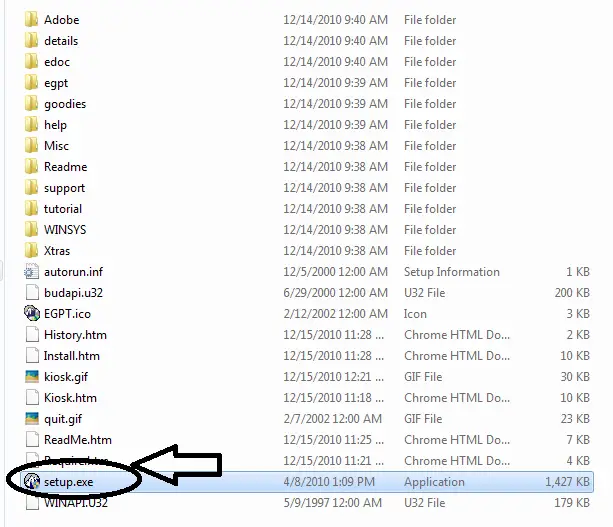 Point to the location where you have located the setup file
Step # 4;
An autorun file will be opened as shown;
Click the "Install Local License (Single Seat)" button and wait for the setup to initiate; as shown;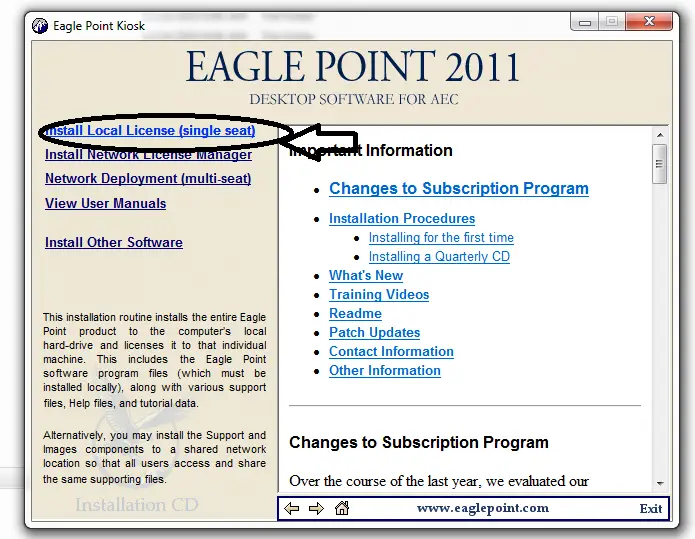 Step # 5;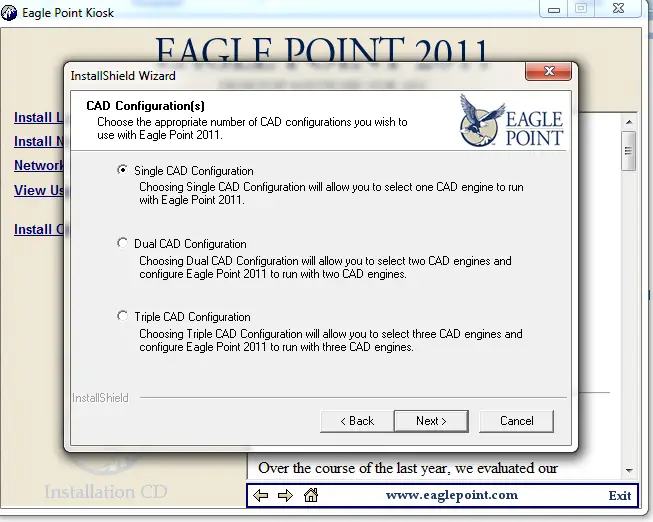 Proceed with the setup settings as it as;
Without changing any option in the setup wizard until CAD selection option.
Step # 6;
In the CAD Selection Select which type of AutoCAD version you want to associate Eagle Point with, as I have Installed AutoCAD 2005 thus I have selected that; as shown;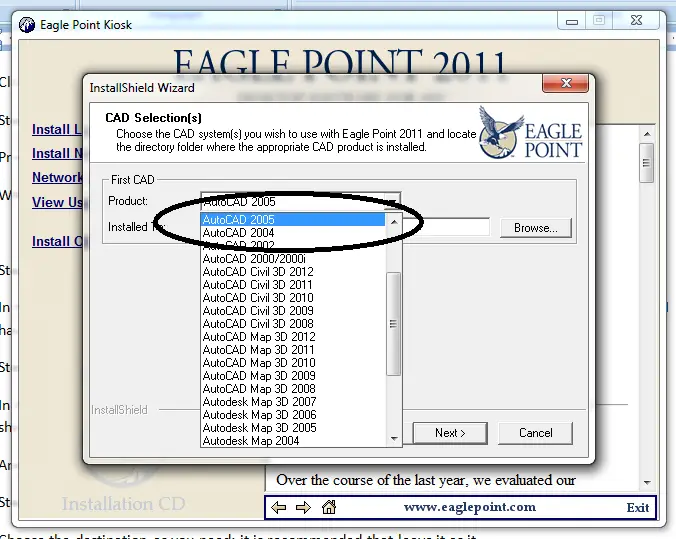 Step # 7;
In the Product Menu Selection; select the Civil works and all other options will be check marked as shown;
And click next;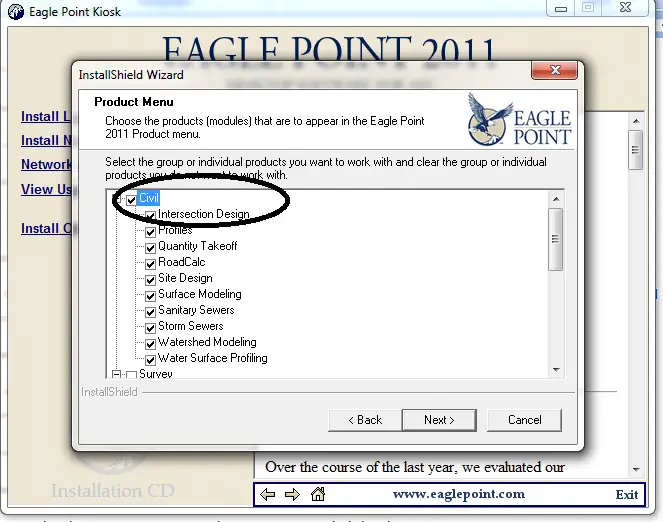 Step # 8;
Choose the destination as you need; it is recommended that leave it as it
Ie. C:\\Program files\\Eagle Pont Software\\EGPT
Step # 9;
In Components Selection leave all the fields as it is;
Step # 10;
All other steps are not to be changed and remained as it is;
Step # 11;
After the completion of the setup the setup will ask to restart the machine;
It is recommended to restart;
But you can choose No in this respect as well'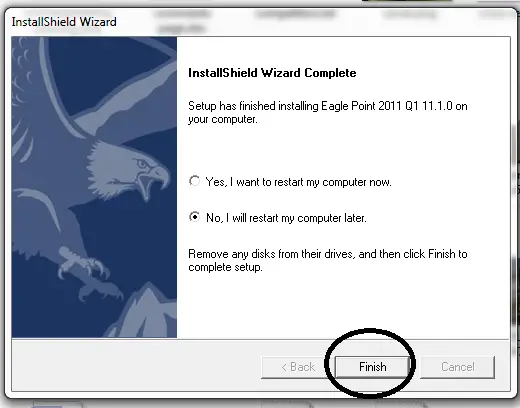 Step # 12;
If you now start to run eagle pint you will get an error that "This Version of EGPT does not support Terminal Server with your current license configuration. You must run EGPT with the Network License Manager in order to run EGPT on a Terminal Server Session"
OR
"Your Clock is set to behind either set if forward or contact Eagle Point"
Click OK and Let the application to close;
Step # 13;
Now the next steps are different for Windows XP and Windows 7.
For Windows 7 Users; you have to authorize this product by the "Authorize Product" application;
Located here;
C:\\Program Files\\Eagle Point Software\\EGPT\\Program\\eprequst.exe
Step # 14;
Select "Authorize Product" and Click Next as shown;
In the CAD Plugin(s) authorization Code: enter the following Key as it is;
6129 4833 5593 4850 5349 7833 1007 1055 2295 0589 9
As shown;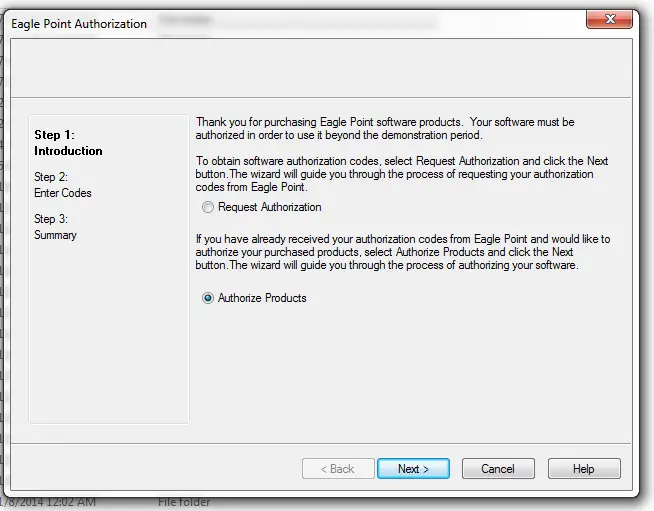 Step # 15;
Click next and click Finish and the product will be authorized;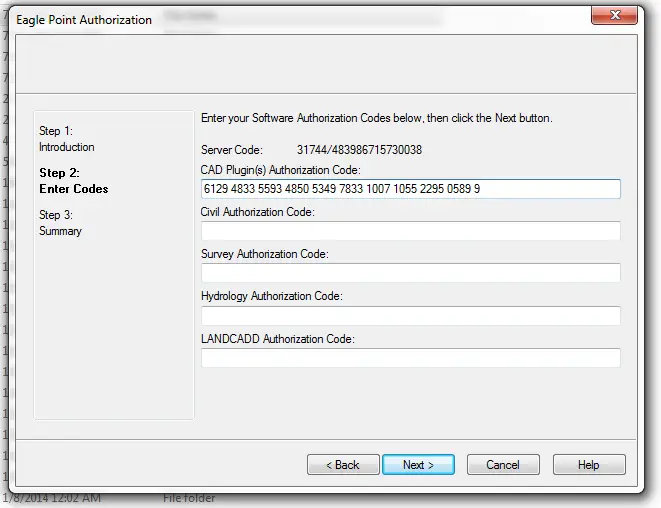 Step # 16;
Now simply you can run Eagle Point Directly Without any license manager problem or authorization problem;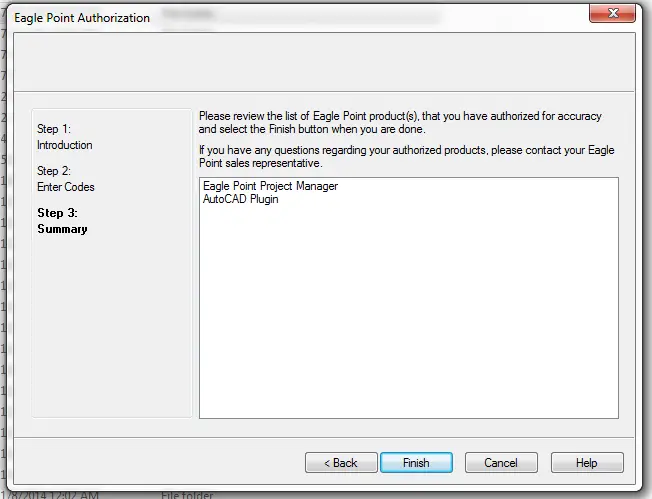 From Editor\'s Desk
Hope so these steps will solve problems of many civil engineers, surveyors out there. Even then if you have any trouble in installing eagle point you can simply comment below or contact me via contact us page.
hope you would like this post and don\'t forget to share it with your friends.