Join us on Facebook!
Stay updated with our latest construction news, tips, and updates.
Like our Facebook Page
Here is the list of top 10 biggest construction companies in the world :
1) Vinci
Vinci, corporately styled VINCI, is a French concessions and construction company founded in 1899 as Société Générale d\'Enterprises. It employs over 179,000 people and is the largest construction company in the world by revenue. Vinci is listed at Euronext\'s Paris stock exchange and is a member of the Euro Stoxx 50 index. Its head office is in Rueil-Malmaison.
Headquarters: Rueil-Malmaison, France
Revenue: 36.96 billion EUR (2011)
Subsidiaries: Eurovia, Vinci Autoroutes, Cegelec
biggest construction companies
image source: CS Team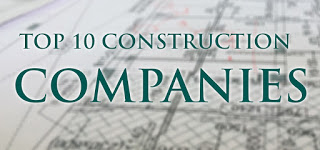 2)Grupo ACS
ACS, Actividades de Construcción y Servicios, S.A. (Spanish pronunciation: [aθeˈese]) is a Spanish company dedicated to civil and engineering construction, all types services and telecommunications. It is one of the leading construction companies in the world, with projects in many countries around the world. The company was founded in 1997 through the merger of OCP Construcciones, S.A. and Ginés Navarro Construcciones, S.A.. The group has a global presence, including countries like Germany, India, Brazil, Chile, Morocco and Australia. The headquarters are in Madrid and the chairman is Florentino Pérez. Listed on the Bolsa de Madrid, the company\'s shares form part of the IBEX 35 stock market index.
Headquarters: Madrid, Spain
CEO: Florentino Pérez (1997–)
Revenue: 38.4 billion EUR (2012)
Founder: Florentino Pérez
Founded: 1997, Madrid, Spain
Operating income: 1.579 billion EUR (2012)
3)Bechtel
Bechtel Corporation (Bechtel Group) is the largest construction and civil engineering company in the United States, and the 9th-largest privately owned American company in 2016. Its headquarters are in the South of Market, San Francisco
Headquarters: San Francisco, California, United States
Revenue: 32.3 billion USD (2015)
CEO: Bill Dudley (2014–)
CFO: Peter Dawson
Chief innovation officer: Steven Katzman (Manager Epc Functions)
General counsel: Michael Bailey
Subsidiaries: Bechtel Jacobs, Marinship, Bechtel Corporation Angola
4)Hochtief
Headquarters: Essen, Germany
CEO: Marcelino Fernandez Verdes (Nov 2012–)
Stock price: HOT (ETR) € 118.85 -0.05 (-0.04%)
15 Sep, 5:02 PM GMT+2 – Disclaimer
Founded: 1875, Frankfurt, Germany
Parent organization: Grupo ACS
Subsidiaries: CIMIC Group, Turner Construction, AviAlliance
5)Skanska
Headquarters: Stockholm, Sweden
Revenue: 153 billion SEK (2015)
Stock price: SKA-B (STO) SEK 191.00 +1.30 (+0.69%)
15 Sep, 5:18 PM GMT+2 – Disclaimer
CEO: Johan Karlström (Apr 3, 2008–)
Founder: Rudolf Fredrik Berg
6)Balfour Beatty
Headquarters: London, United Kingdom
Revenue: 8.235 billion GBP (2015)
CEO: Leo Quinn (Jan 1, 2015–)
Founded: 1909
Subsidiaries: Balfour Beatty Construction, Balfour Beatty Infrastructure, Inc., Balfour Beatty Rail, Inc.
Founders: Andrew Beatty, George Balfour
7)Bouygues Construction
French company
CEO: Philippe Bonnave (Mar 3, 2015–)
Founded: 1952
Parent organization: Bouygues
8)Kiewit
Nebraska-based Kiewit
Headquarters: Omaha, Nebraska, United States
CEO: Bruce E. Grewcock (Dec 2004–)
Founded: 1884
9)Royal BAM Group
Headquarters: Bunnik, Netherlands
CEO: Rob van Wingerden (Oct 1, 2014–)
Revenue: 7.404 billion EUR (2012)
Founded: 1869
Operating income: 107.1 million EUR (2012)
10)Laing O'Rourke
Headquarters: Dartford, United Kingdom
CEO: Ray O\'Rourke KBE
Founder: Ray O\'Rourke
Founded: 1978, London, United Kingdom
Company secretary: Nick Jordan
Executive chairman: Jim Sloman (Australia Hub)