Join us on Facebook!
Stay updated with our latest construction news, tips, and updates.
Like our Facebook Page
AKB which is Alam Khan and brothers Engineering and Construction is a Lahore based contracting firm established just in 2001 by Mr. Khan with the name of Alam Khan Brothers (AKB). The company has started its operation from small scale building projects in private sector in Lahore. But in the long run the company\'s success and quality of work uplift the standards and in such a short duration the company started working on Public Sector projects in Lahore and other areas of Punjab, Pakistan.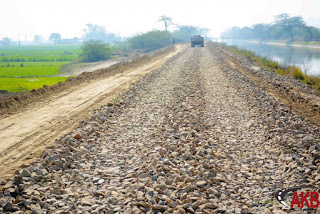 Alam Khan and Brothers Engineering and Construction Company Via akbec.com.pk
About AKB Engineering
AKB Engineering and Construction is currently focusing with the vision of becoming an even larger and more comprehensive civil construction organization. The continuing desire for quality and professional service are being reaffirmed with this vision.
As said by the CEO Mr. Alam Khan for his company stating :
AKBEC has already established itself as the premiere firm in the construction industry. At the same time we, we are trying to diversify horizontally and vertically in the fields related to our industry.We are working with the team of dedicated and energetic individuals to win the utmost trust of our private and public sector clients.
Services of AKB  
The company owns a valid license from PEC in CA category and in the fields of specialization such as:-
CE 01 Road and Pavements, Drainage & Retaining Structure, and Sign craft Installation
CE 02 Bridge Structure & Piling
CE 09 Sewerage Works and Water Supply
CE 10 General Civil Engineering Works, Concrete Repairs, Soil Investigation and Stabilization, Landscaping & Horticulture, Reclamation Works, General Building and Maintenance, and Water Proofing
EE 04 Low Voltage Installation
EE 05 High Voltage Installation
EE 06 Specialized Lighting System
BC 02 Restoration & Conservation
BC 03 High Rise Buildings
Projects Completed and On-going
Here are some of the key project the company has completed or is on-going :- 
Construction of UnderPass, Phase 5 DHA Lahore
Widening of Canal Bank Road Lahore From Thokar Niaz Baig to Doctors Hospital
Khadam-e-Punjab Rural Roads Programme (KPRRP) Phase-III
Water Tank and Apartments Expo center
LDA Sports Complex
Jinnah Under Pass