Join us on Facebook!
Stay updated with our latest construction news, tips, and updates.
Like our Facebook Page
Another project under the flag of CPEC was started to construct 180 Km Hazara Motorway with Name of E35 which is expected to be completed in 2018 and 2019.
Recently 60 Km Section near Hasan Abdal and Havelian is near completion which will be inaugurated soon. The project is being financed by the Asian Development bank and a grant from UK of worth 90.7 million Dollars.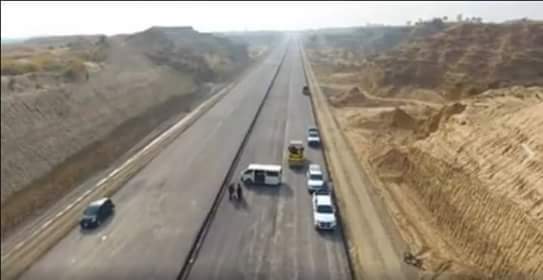 Asphalt Work is completed 
The controlled Expressway have two sections one is North End near Thakot and other is South End near Hasan Abdal. The project was inaugurated by PM Sharif on November, 29, 2014 considering six lane fenced portion of expressway from Hasan Abdal to Havelian.
As in one interview the Project Director of National Highway explained that the project will be having 3 packages. Package – I will be from Burhan and Jhari having 20.3 Km length, package 2 from Hattar Khanpur road interchange of 19.2 km and package 3 from Sarai Salah towards Shah Maqsood Interchange of 19.1 Km.
The project includes 6 interchanges, 44 flyovers, 29 underpasses and 163 box culverts.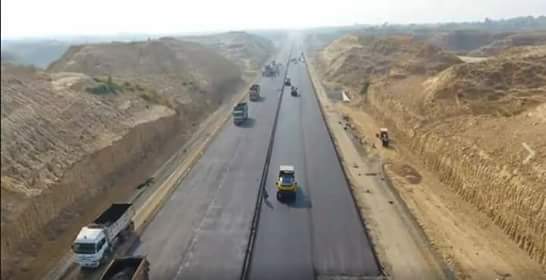 Rollers are undergoing compaction of asphalt
The work on Package -1 is being carried out by JV of M/s China Gezhouba Group Company and Ghulam Rasool Company where as on Package 2 the same Chinese company has JV with AM Associated.
Whereas on Package 3 the work is undergoing by M/s Limak & ZKB as JV.
The expressway was initially 4 lanes which is converted to 6 lanes on special demand from the PM.
It is to be noted here that It is Expressway and not motorway as there is a difference between both of them, a motorway has a controlled access and has fencing on either sides with universal speed of 120 mph. Whereas expressways does not have controlled access and usually passes through the cities and towns.