Join us on Facebook!
Stay updated with our latest construction news, tips, and updates.
Like our Facebook Page
It is always ensured that the person preparing the bar bending schedule must have a solid site execution experience. The rebar designation and cut length must be carefully selected as it will be the defining point for the scrap which will be remained after cutting and bending. 
1.
The bar bending schedule must ensure to minimize the cutting and bending loss or reinforcement.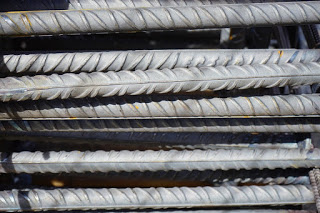 What are the qualities of a good bar bending schedule?
2.
The bar designation and shape must be carefully selected in order to avoid any confusion and problem during fixing at site. 
3.
The bar bending schedule must include the type of splicing and coupling to be used for bars longer than 12 m as the nominal factory cut size throughout the world is 12 m.  In general due to minimal site execution error splice or overlap is usually recommended as the coupler, though of same strength and shape, is sometimes difficult depending on the site situation and if failed can prove dangerous and life threatening in some projects. 
4.
Each bar bending schedule must have a summary at the end showing cumulative weight and length of each dia of the rebar in the schedule. 
5.
 In general practice the overlap of the rebar is not generally paid to the contractor, this factor must be kept in mind while preparing the shop drawings and bar bending schedule.