Join us on Facebook!
Stay updated with our latest construction news, tips, and updates.
Like our Facebook Page
In the building world, not all things are created equal. Some projects take no time at all, while others are ridiculously intensive, requiring thousands of man hours and millions of pounds. The following research is supplied by Niftylift, a company that specialises in boom lifts and cherry pickers – so they know a thing or two about construction.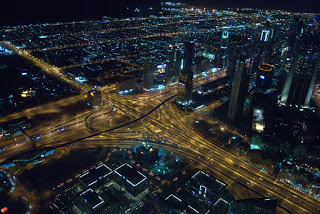 The Burj Khalifa
The Burj Khalifa is the world's tallest building, standing 828 metres high.
Construction time: It took six years to build and required 22 million man hours to complete. 
Team size: At its peak, the building had a team of 12,000 workers lending a hand to its construction. 
Materials: 110,000 tonnes of concrete for the foundation. In total, the construction will have taken 330,000 cubic metres of concrete and 39,000 tons of steel rebar. 
Estimated cost: 1.5 billion USD. 
One World Trade Center
A skyscraper that reaches 541 metres in height, the One World Trade Center was built as a defiant monument after the 2001 atrocities. Its construction was a herculean effort. 
Construction time: It took a total of seven years to build 1WTC – but the project itself lasted 11. 
Team size: Approximately 10,000 construction workers. 
Materials: Over 150,000 cubic metres of ready mixed concrete and 40,000 metric tons of structural steel.
Estimated cost: 4 billion USD. 
Sagrada Familia
Barcelona's most famous building, the Basílica i Temple Expiatori de la Sagrada Familia is a work of art and a basilica that has been under construction for over one hundred years.
Construction time: The ongoing construction project began in 1882, with an estimated completion date of 2026, putting the total time at 144 years.  
Team size: At the moment, 250 people work on the church. 
Materials: A huge amount of varying materials have been used in the building, as architects have changed designs and technology has expanded. Nowadays, computer controlled systems cut wood, metal and fibreglass for use in the building. 
Estimated cost: The project has an ongoing cost of around €25 million annually! 
Jiaozhou Bay Bridge
The longest over-water bridge in the world, this 26.4-mile gargantuan building effort is a tremendous achievement. 
Construction time: The bridge took four years to build and is designed to withstand earthquakes, typhoons and the impact of a 300,000-ton vessel.
Team size: 10,000 construction workers.
Materials: Over 450,000 tons of steel and 2.3 million cubic metres of concrete were used in its construction. 
Estimated cost: Estimated $1.5 billion USD. 
International Space Station
The ISS is one of the most out of this world projects ever undertaken, a colossal structure that is humanity's only constantly manned spacecraft. 
Construction time: The ISS is a modular craft that is always being upgraded, but began in 1998 and is still being added to in 2016- giving a timeline of 18 years. 
Team size: It took a team of international astronauts 40 missions to build. The crew size at any one time is six, who live in space for the duration of the mission. 
Materials: The ISS is made of around 400,000 kilograms of various materials such as Aluminium, Titanium and Kevlar.
Estimated cost: 150 billion USD – the priciest project on this list. 
Kansai International Airport
The first airport ever built on a man-made island, the Kansai International Airport is an innovative project that took ingenuity and manpower to create. It has since withstood a 6.8 magnitude earthquake and a typhoon with wind speeds of up to 200km/h.
Construction time: It took three years to complete the airport.  
Team size: 10,000 workers and 80 ships were used to complete project.  
Materials: Over 21,000,000 cubic meters of landfill were excavated as part of the building project. 
Estimated cost: 20 billion USD. 
The Channel Tunnel
A 31.4-mile route that links the UK with France, the Channel Tunnel was a revolutionary undertaking that opened in 1994, and is now thought to have had approximately 17 million people travel through it.
Construction time: Six years. 
Team size: 13,000 workers. 
Materials: The main material used was Chalk Marl – a prehistoric substance that is impervious to water. 
Estimated cost: £4.65 billion (equivalent to £12 billion/15 billion USD today).
The Hoover Dam
The Hoover Dam, also known as Boulder Dam in the USA, is 726 feet high and 660 feet thick. Its construction created a new city (Boulder City) and is now of the world's biggest ever feats of engineering.
Construction time: Five years. 
Team size: 16,000 workers. 
Materials: 2,480,000 cubic metres of concrete was used to build the dam.  
Estimated cost: 49 Million USD – adjusted for inflation that's 750 million USD!