Join us on Facebook!
Stay updated with our latest construction news, tips, and updates.
Like our Facebook Page
The American Shotcrete Association (ASA) is pleased to accept applications for its 2014-2015 Graduate Scholarship Program. The Scholarship Program, in its seventh year of program existence, has taken pride in awarding outstanding graduate students in pursuit of careers in the field of concrete with a particular interest in the shotcrete process.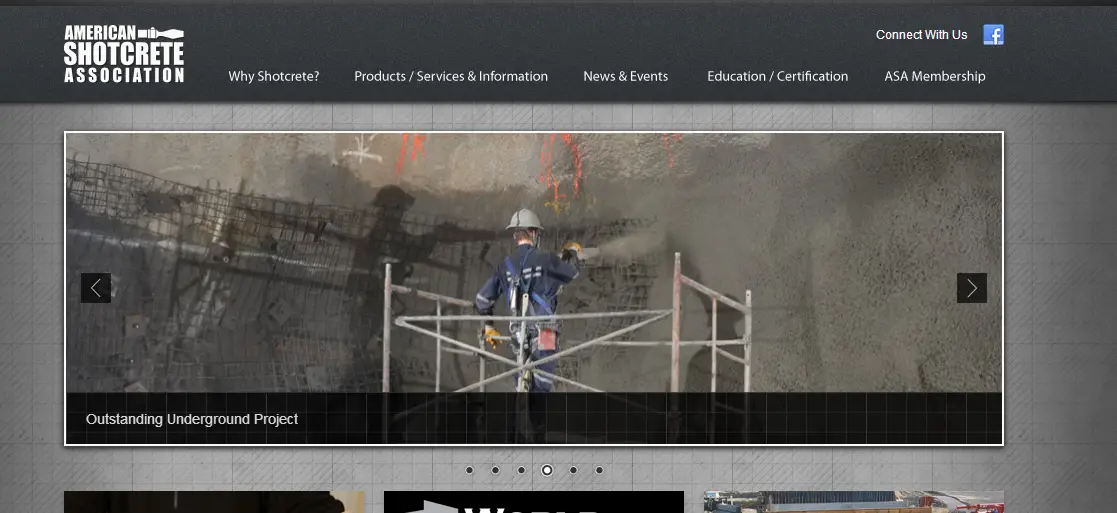 American Shortcrete Association Graduate Scholarships
Three $3,000 (USD) scholarships will be awarded to a graduate student attending an accredited college or university from the United States and Canada during the 2014-2015 academic year. There will be at least one and no more than two students chosen from each country to receive one of the three awards. Applications and all required documents must be received by 5:00 p.m. EST on November 3, 2014. Winners will be notified before the end of the year and a onetime $3,000 stipend will be paid directly to the student's educational institution during the 2014-2015 winter term.
Students in the field of concrete who appear to have the strongest combination of interest and potential for professional success in the shotcrete industry will be considered for this award. We strongly encourage you to review the application and take advantage of this scholarship opportunity to advance your studies in the field of concrete. Applications and further information can be found at: 
Students are also encouraged to take advantage of the valuable resources which are available through FREE STUDENT MEMBERSHIPS with both ASA and the American Concrete Institute (ACI).
More information and online registration are available at:
ASA: www.shotcrete.org/membershipapplication.asp
ACI: www.concrete.org/students/stu.htm
Keywords for this post
Other peoples are searching for:
Shortcrete concrete instituteCivil Engineering ScholarshipsScholarships for civil engineersConcrete engineering scholarshipsScholarships for graduate students of civil engineeringcivil engineering scholarships
From Editors Desk
These are very few and very healthy scholarships especially for the needy students in US, and Canada. So take this chance and apply for this scholarship.