The purpose of this source book is to provide the user with an all-inclusive overview of the general pattern of civil engineering as it is practiced by private consulting firms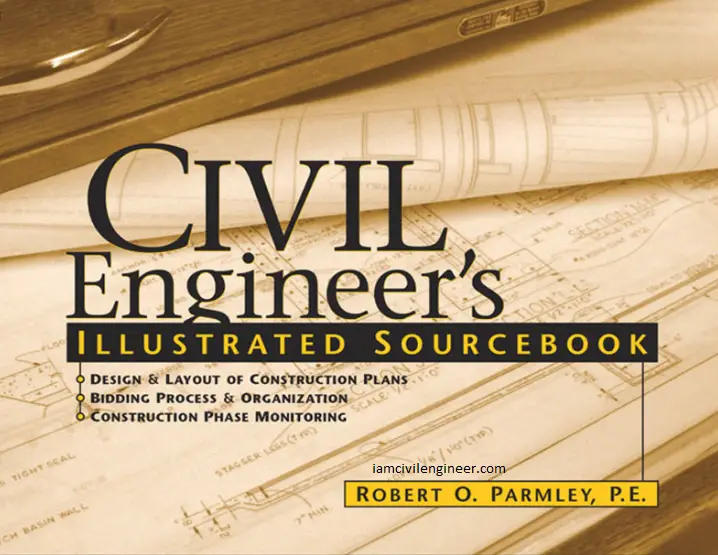 Download Civil Engineer\'s Illustrated SourceBook
Author
By; Robert O. Parmley, P.E.
Title
Civil Engineering Illustrated Source Book
Preface
Any engineer entering the profession, seeking a career in the area of private practice, should be mentored by a well-seasoned professional. But, in today's world of specialists, there are fewer general practioners in civil engineering who are well versed in the full aspect of consulting engineering.  When you do find one, that individual most often is too busy to devote much time to training entry-level personnel. Therefore, the novice engineer is at a basic disadvantage. Being well trained and educated is not sufficient to pursue a career in consulting engineering. One must also have adequate, practical experience. The licensing laws of each state, territory and province have experience requirements mandated before issuing a P.E. (Professional Engineer) registration. However, these requirements are broad based. This source book is not intended to supplant any licensing requirement, but rather designed to augment this segment of the engineer's training.
Table of Contents
PLANNING
Section 1 TECHNICAL REPORTS 1-1
Section 2 PROJECT SCHEDULING 2-1
Section 3 FIELD RECONNAISSANCE, SURVEYING & MAPPING 3-1
Section 4 PUBLIC MEETINGS 4-1
Section 5 REGULATORY APPROVALS 5-1
Section 6 COST ESTIMATING 6-1
DESIGN
Section 7 TITLE SHEET ORGANIZATION 7-1
Section 8 BUILDINGS 8-1
Section 9 WATER SUPPLY & DISTRIBUTION 9-1
Section 10 FIRE PROTECTION 10-1
Section 11 WASTEWATER COLLECTION & TREATMENT 11-1
Section 12 STORM SEWER SYSTEMS 12-1
Section 13 DAMS & RESERVOIRS 13-1
Section 14 STREETS, ROADS & HIGHWAYS 14-1
Section 15 BRIDGES 15-1
Section 16 AIRPORTS 16-1
Section 17 ATHLETIC FACILITIES 17-1
Section 18 TRAILER COURTS & CAMPGROUNDS 18-1
Section 19 RETROFITTING & REHABILITATION 19-1
Section 20 SPECIALIZED PROJECTS 20-1
Section 21 STANDARD DETAILS 21-1
Section 22 SPECIFICATIONS 22-1
BIDDING PROCESS
Section 23 BIDDING DOCUMENTS 23-1
Section 24 ADVERTISING & BID OPENING 24-1
Section 25 CONSTRUCTION CONTRACTS 25-1
CONSTRUCTION
Section 26 PRE-CONSTRUCTION CONFERENCE 26-1
Section 27 SHOP DRAWINGS 27-1
Section 28 SAFETY 28-1
Section 29 INSPECTION & TESTING 29-1
Section 30 CONSTRUCTION STAKING 30-1
Section 31 CLOSE-OUT 31-1
SUPPLEMENTAL
Section 32 TECHNICAL REFERENC
Download Here
The Content is for Members Only !!!
This Book is available to download only for our Bronze, Silver & Gold Level Members, you can simply click the button below to signup / login for your membership & Download. Download this Book
Keywords to Reach here:
Download Civil Engineering Books, Download Civil Engineering Source book, Download Project Management Books, Download Contracts and Bidding books, Civil Engineering Illustrated
Disclaimer:
The Book name and its title and all the things in it are
the trademark
of respective owner/author, we here on iamcivilengineer doesn't host the book neither uploaded it we are just sharing here the links to download; and are just for sharing it for student and education purpose; if you have any problem about this link or book you can contact us via contact us page or email at admin@iamcivilengineer.com
Your Feedback
I hope you will like this sharing; stay tuned for the remaining updates about this topic; and don't forget to share it to your friend and buddies on facebook, twitter and gplus.