Join us on Facebook!
Stay updated with our latest construction news, tips, and updates.
Like our Facebook Page
Drawing is language of engineering, with words you can't explain that much things precisely which you can with drawings. In Civil Engineering, the drawing is a necessary skill that requires aesthetic as well as technical skills. Civil Engineering Drawing consists of symbols and codes that are easy to understand and are not difficult to draw. In Manual Drawing the tools which are commonly used includes, T-Square, Drawing board, Set Squares, Curve Set, Scale Cards. These tools although are very easy to use, but the hectic manual work is very much lengthy and very time consuming as well.
Introduction to AUTOCAD
    Introduction of Computers in calculations and other engineering applications had also made its impacts on engineering drawings as well in the past when AUTOCAD was firstly developed for Personal Computers, CAD is the short form of Computer Aided Drawing.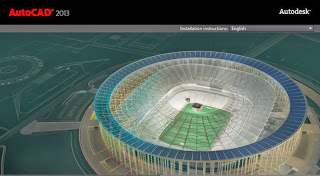 AutoDesk AutoCAD
Use of Autocad in civil engineering is not just for planes or elevations or section; We also draw structural drawings in it, as well as the profiles and contours are treated in autocad, other softwares of civil engineering like Eagel Points, EPA Net also uses autocad drawings as their input for making horizontal and vertical alignments of road or a highway and similarly the water supply scheme map of a housing facility or a housing society.
Autocad was first released in 1982 by a company named AUTODESK, Inc. before this such CAD softwares were used by large workstations, for the very first time AUTODESK introduced this software for personal computer use. AutoCAD is used for 2D as well as 3D drawings ranging from electrical drawings, mechanical part drawings, architectural drawings as well as Civil engineering Drawings, structural drawings etc.
 Development of AUTOCAD
 AutoCAD has a lot of versions each new version being more robust and more easier to use then the previous versions. AUTOCAD in earlier stages has only command line interface, which means you can work on AUTOCAD at that time just by typing commands and setting different parameters etc, but with newer versions they have introduced the GUI graphical user interface which is more easy to use and is more user friendly. Now you can just draw things by using drawing tools you find in other softwares like MS Word etc.
 Difference between AUTOCAD and Other 3D Programs
Beside AUTOCAD 3d, there are other 3D softwares as well like MAYA, 3D Studio Max etc which are more glamorous comparatively but the difference between CAD softwares like AUTOCAD and other 3d softwares is in the purpose for which they are build, purpose of AUTOCAD is to draw technical drawings for engineers rather than 3d movies and animations.
In this post I will be sharing with you a portable version of AUTOCAD, this portable version can run without even installation, just copy and paste the .exe file of and double click it and run it, simple and straight forward.
Download Link
Note: – As per our New Policy updated on 25th August, 2016, from now onwards no Book or Software will be available for free of cost due to copyright claims, However you can enjoy the downloads by becoming our affiliate member on very reasonable and cheap rates. 
or 
Click the link below if you are already a member to download
Download AutoDesk AUTOCAD Portable Free Cracked
Disclaimer:
The software name and its logo is the trademark of respective owner, we here on iamcivilengineer doesn't host the software neither uploaded it we are just sharing here the links to download; and are just for sharing it for student and education purpose; if you have any problem about this link or software you can contact us via contact us page or email at [email protected]
Your Feedback
I hope you will like this sharing; stay tuned for the remaining updates about this topic; and don't forget to share it to your friend and buddies on facebook, twitter and gplus.