Join us on Facebook!
Stay updated with our latest construction news, tips, and updates.
Like our Facebook Page
Structural Analysis and Design (STAAD) is also some time referred as STAAD Pro. For Professional. As the name suggests it is a design computer program that deals with the designing of structure beams steel or concrete or any other material; generally STAAD and ETABS runs parallel with each other in design; it is used to do framing of the architectural drawing that is obtained from the architect, to determine the loading combinations; then the position of beams columns is decided after which their dimensions and steel requirement is calculated and checked by STAAD. STAAD works both ways if you give dimensions and steel percentages, it will analyze your structure and at the end even give you recommendations for the improvement in design.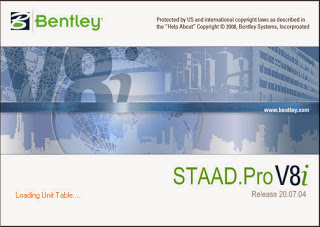 STAAD.Pro
Introduction to STAAD pro
STAAD was developed by Research Engineers International in 2005 which was bought by Bentley Systems. From construction market point of view STAAD pro is one of the most widely used software for the analysis and design of structures.
It is used for both static and dynamic analysis as well considering the earthquake shaking etc. STAAD is well integrated with other softwares as well; like RAM connection and STAAD foundation design software.
What is the Use of STAAD.Pro in civil engineering
STAAD.Pro allows structural engineers to analyze and design virtually any type of structure through its flexible modeling environment, advanced features and fluent data collaboration.
Technically speaking STAAD principally uses the finite element modeling techniques. AUTOCAD is utilized for preparing plans, sections and detail drawings for design, manufacturing and construction. Besides civil works, it is used for preparing drawings in many fields including architecture, mechanical and electrical components.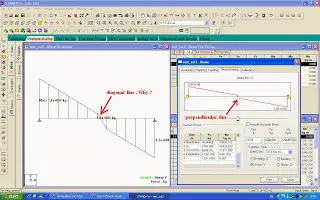 STAAD.Pro Screen Shot
Some Features of STAAD.Pro
\"Concurrent Engineering\" based user environment for model development, analysis, design, visualization and verification.
Object-oriented intuitive 2D/3D graphic model generation.
Pull down menus, floating toolbars, tool tip help.
Flexible Zoom and multiple views.
Isometric and perspective views 3D shapes.
Built-in Command File Editor.
Simple Command Language.
Graphics/Text input generation.
State-of-the-art Graphical Pre and Post Processor.
Rectangular/Cylindrical Coordinate Systems.
Joint, Member/Element, Mesh Generation with flexible user-controlled numbering.
Efficient algorithm minimizes disk space requirements.
FPS, Metric or SI units.
Presentation quality printer plots of Geometry and Results as part of run output.
Compatible with Win95/98/NT
On-line manual and context sensitive help
Download Link
Unfortunately due to copyright act the Link has been shut down You can contact me at
[email protected]
Keywords to Reach here
Download Staad pro, Download Staad pro software, download staad pro 2007, download staad pro full version free, download staad pro 2009, download staad pro for free, download staad pro 2004, download staad pro v8i 32 bit, download staad pro v8i full, download staad pro v8i 64 bit.
Package details
Package includes
Staad pro full
Crack Spro2007
Bentley IEG license Service
Disclaimer:
The software name and its logo is the trademark of respective owner, we here on iamcivilengineer doesn't host the software neither uploaded it we are just sharing here the links to download; and are just for sharing it for student and education purpose; if you have any problem about this link or software you can contact us via contact us page or email at
[email protected]
Your Feedback
I hope you will like this sharing; stay tuned for the remaining updates about this topic; and don't forget to share it to your friend and buddies on facebook, twitter and gplus.
Thanks