Join us on Facebook!
Stay updated with our latest construction news, tips, and updates.
Like our Facebook Page
There's something truly magical about a well-designed garage. Perhaps you're ready to work on your passion project, or you want to marvel at your prized vehicle collection? When opening your garage door, everything must be organized, accessible, and visually appealing.
This article provides you with a comprehensive guide for crafting that dream garage. Whether you're a homeowner looking to declutter or a car enthusiast aiming to showcase your precious rides, there's something to learn more from here. Let's dive right in! 
Table of Contents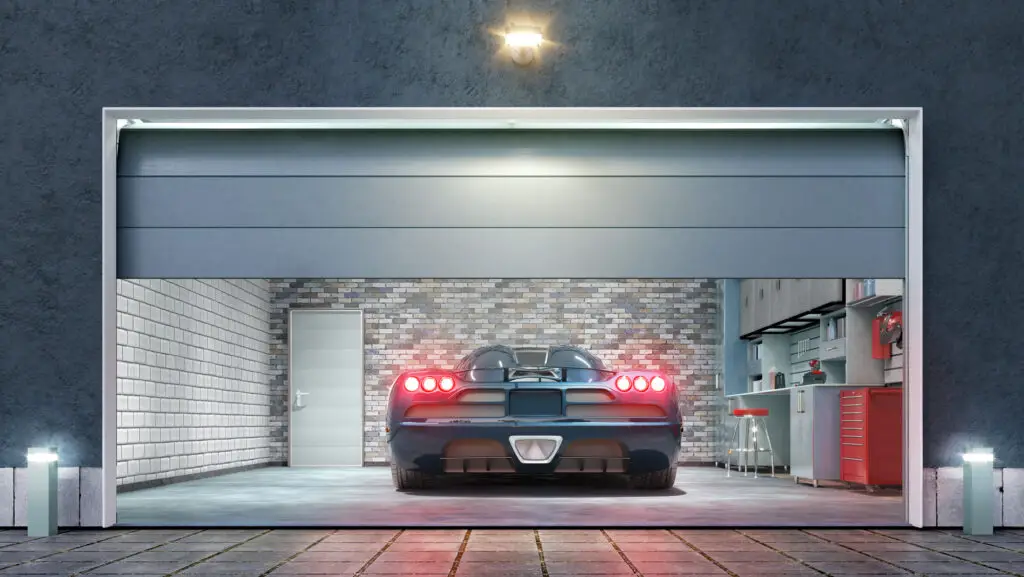 Understanding Your Needs and Target Audience
Before starting, it's vital to research and understand what you want and set a budget. Consider what you're willing to invest in your garage's transformation. Whether you're leaning towards a DIY workspace or a car showroom, everyone's goals and financial thresholds vary. You can effectively tailor your design plans by understanding your financial boundaries alongside your desires.
Also Read: The Top Signs Your Garage Door Needs Repairs
Planning and Layout
While it's important to dream big, you must also be pragmatic about your garage space and budget. When you're assessing the space, also evaluate cost implications. For instance, expanding your garage or adding zones might require structural changes, which can be costly. Getting a preliminary quote from contractors or consulting online renovation forums can give you a ballpark figure to work with.
Functional and User-Friendly Design
Dream garages don't always require a huge budget. Sometimes, it's about optimizing what you already have. While investing in premium storage solutions is ideal, there are also budget-friendly options like DIY shelving or repurposing old furniture into storage units. Remember to compare prices and reviews to find products that offer the best value for money.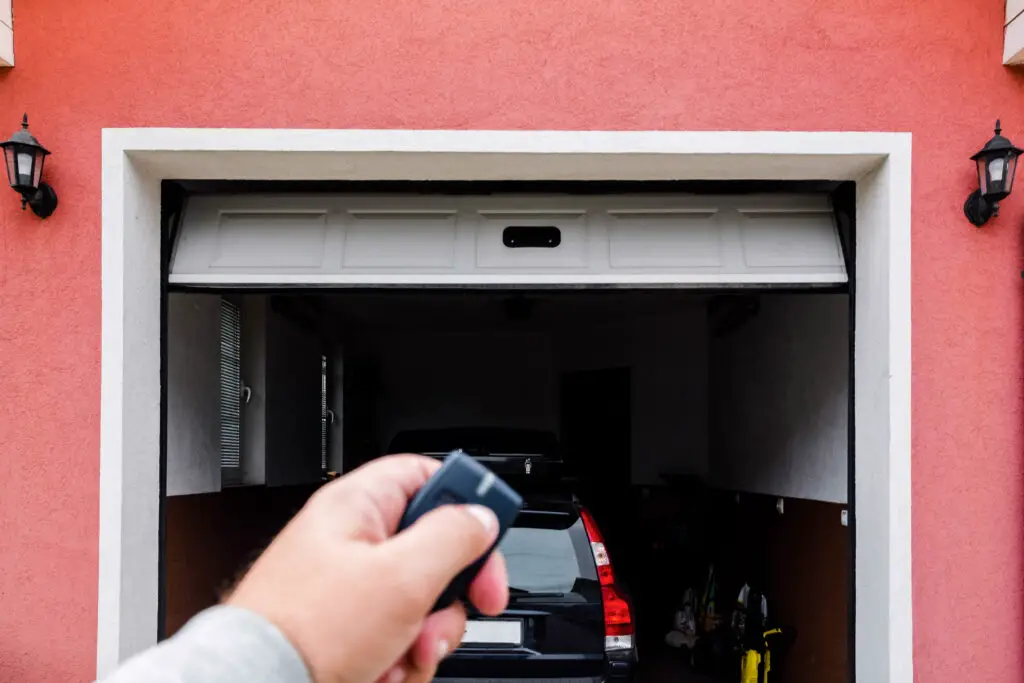 Tools and Equipment
Based on your preferences, list down the must-have tools and equipment. Invest in high-quality items that'll last and align with your garage's purpose. For instance, if you're keen on woodworking, brands like DeWalt or Bosch offer power tools that are both durable and efficient. If your garage is more auto-centric, a high-quality hydraulic jack from a brand like Arcan can make a world of difference.
Whether you're doing some woodworking or repairs, having the right tools is a game-changer. And don't forget about safety. Always ensure you have the right safety gear on hand and that it's easily accessible. 
Also Read: Basics about Garage door repairs
Lighting and Ventilation
Every task gets easier with good lighting. Whether natural, overhead, or specialized task lighting, ensure your garage is well-lit. But that's not all. Ventilation's just as crucial. A well-ventilated garage helps control odors, removes potentially dangerous fumes, and improves overall air quality. So, whether you're working on a project or just relaxing, you can breathe easily. 
Personalizing the Space
Your garage should reflect who you are. Get creative! Maybe paint the walls in your favorite color, showcase memorabilia, or even choose a theme. It's your space, so make it feel like it. Remember, these personal touches transform a garage from a mere storage area into a sanctuary. 
Security and Technology Integration
Adding a tech touch to your garage design isn't just fancy—it's practical. Are you thinking of security? Invest in surveillance cameras and motion sensors. These will not only safeguard your possessions but offer peace of mind. How about opening your garage door remotely or checking if you accidentally left it open? Modern garage door openers now integrate with smartphone apps, letting you control and monitor your garage door from anywhere. 
Also Read: How to Paint concrete Bird Bath – For an amazing RESULT (as a BONUS)
Flooring Options
Flooring can be a significant cost factor. While epoxy coatings provide a sleek look, they might be on the pricier side. Alternatively, consider concrete sealers as a budget-friendly option that protects against stains and cracks. Always compare material and installation costs before making a decision.
Climate Control
While ventilation is important, so is maintaining a comfortable garage environment. Consider insulation or adding a space heater if you're in colder regions. For those in warmer climates, consider installing fans or a cooling system. It's essential, especially if you're planning to spend significant time working on projects. 
Also Read: How Much Slope is Required for Patio Drainage?
Maintenance Tips
Maintaining your garage can save you costs in the long run. Preventative care, like regular cleaning or checking for wear and tear, can avoid expensive repairs down the line. Consider setting aside a small maintenance budget annually to address any issues proactively.
Conclusion
Designing a dream garage isn't just about having a space to park cars or store tools. It's an extension of your personality, passions, and preferences. With the right plan, quality tools, appropriate lighting, and your personal touch, your dream garage awaits you. Start today!
Further Read: Stylish and Functional: Transforming Your Living Room with Radiator Design