Join us on Facebook!
Stay updated with our latest construction news, tips, and updates.
Like our Facebook Page
So, you guys have got that annoying carpet pieces sticking to the old concrete floor and are now wondering how to get carpet glue off concrete.
Getting rid of the carpet glue is not a straightforward DIY project. You'd need to have right kind of tools and use some elbow grease. But be it the carpet on patio floor or some pieces in the living room; it always a good idea to follow these steps and get back the glory of old concrete floor.
At the time you'd be installing the carpet; you'd never believe the glue would be too annoying at the time you want to throw that off.
In our today's article of handyman's approach, I've briefly explained 4 methods that you can use to remove flooring adhesive, glue, or carpet pieces from concrete surfaces.
At the end, I'll share with you my personal experience and so check out how I did get rid of the carpet blue from the basement concrete floor.
Let's delve in:
Table of Contents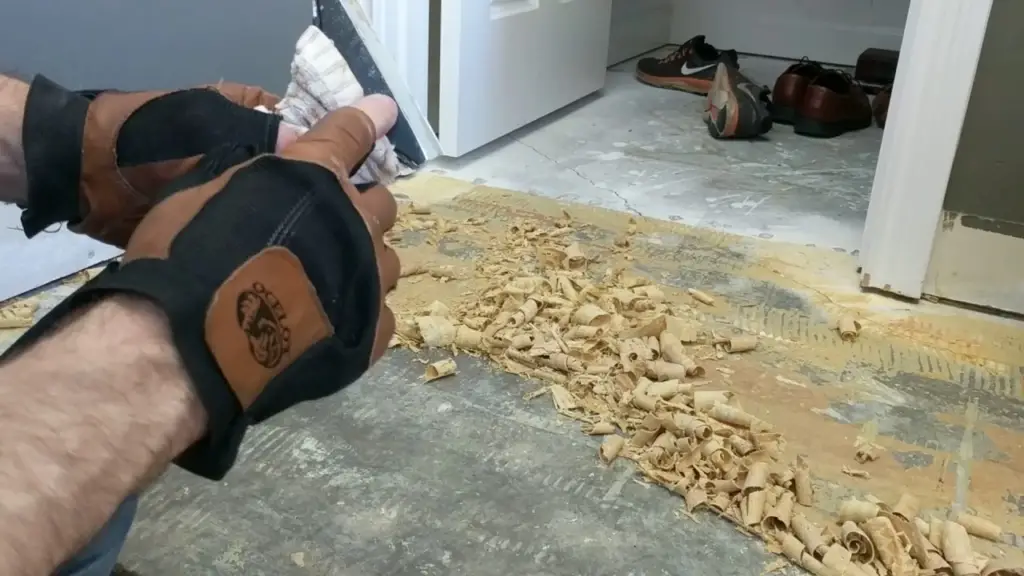 Also Read: Why select the best floor for your home?
Different Methods to remove glue or carpet from concrete floors
Using a flooring chisel
Flooring chisel works well for small amounts of adhesive or thinset that remain after removing old flooring. The chisel has a sharp end and a protective guard on the other side, allowing you to use a hammer to chisel out any remaining bits of flooring. This tool is particularly useful for small jobs and wood chiseling.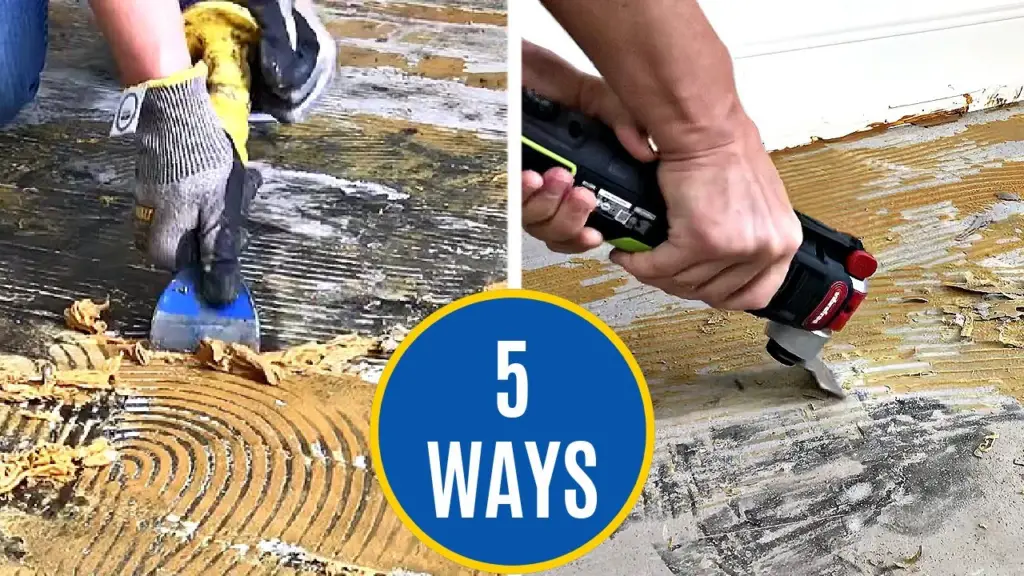 Using an oscillating tool with a scraper attachment
This tool is effective for scraping off adhesive or thinset, but it can be quite labor-intensive for larger projects. Interestingly, the adhesive on some floors may stick more to the self-leveler poured on the floor rather than to the concrete pad itself. You can check the difference between the dark gray (concrete pad) and light gray (self-leveler) areas.
But sometimes this method doesn't work. It leaves splotches where that glue just refuses to let go. So, you need to experiment it on your floor to see if works or otherwise.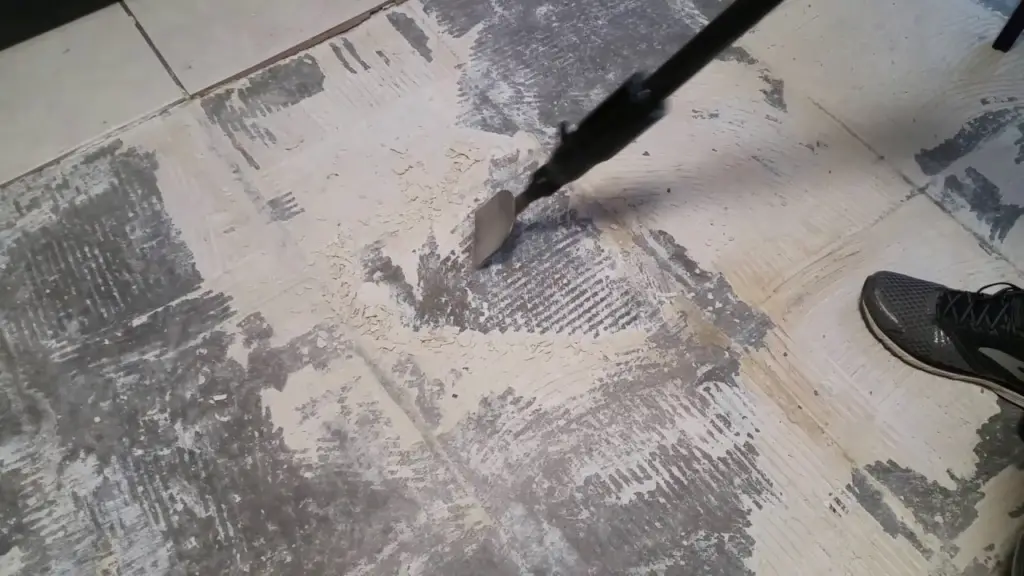 Power washer
Sometimes the glue won't come up even with the things like chemicals or a big scraper. So, you'd need to combine these methods with a power washer first. You can power wash the area for a couple of hours and make sure to adjust the pressure as per the requirement of the floor. Experts recommend a 3000 psi pressure and it's pretty decent.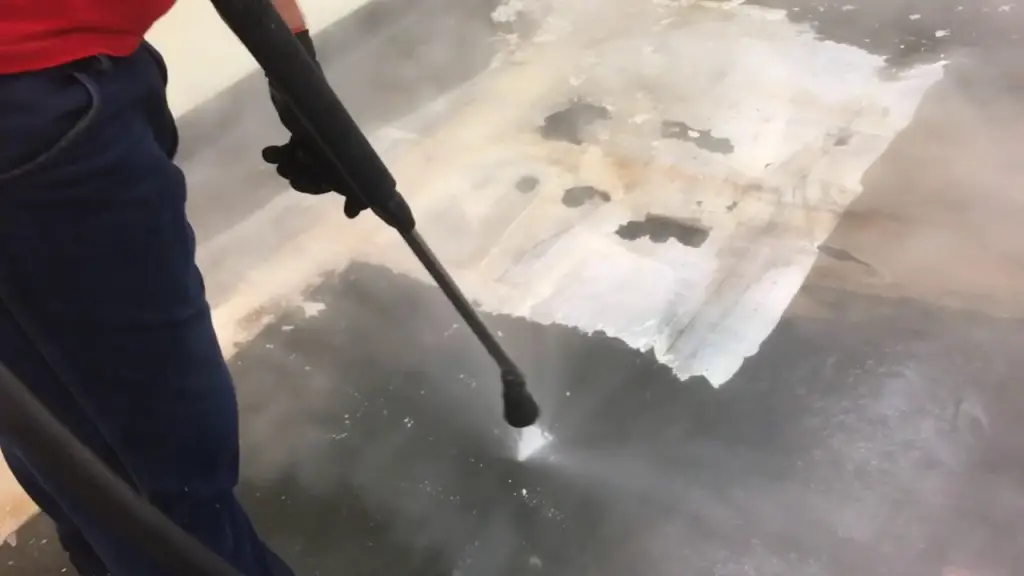 Using a flooring stripper
You can easily obtain a flooring stripper from local home improvement stores like Home Depot, Lowe's, or online platforms like Amazon. Try to get a stripper that has minimal odor, making it suitable for use in occupied houses.
Also Read: Tips for pressure washer – Type of nozzle & get perfect spray
You can apply the stripper on the surface. But make sure to follow the recommendations of instructions on the packing. Just apply the stripper and let it work on the adhesive overnight. It is essential to wear gloves and safety glasses for protection. Afterward, you can use the chisel or scraper to remove the gummy adhesive. Some spots may require a second coat of the stripper and subsequent scraping.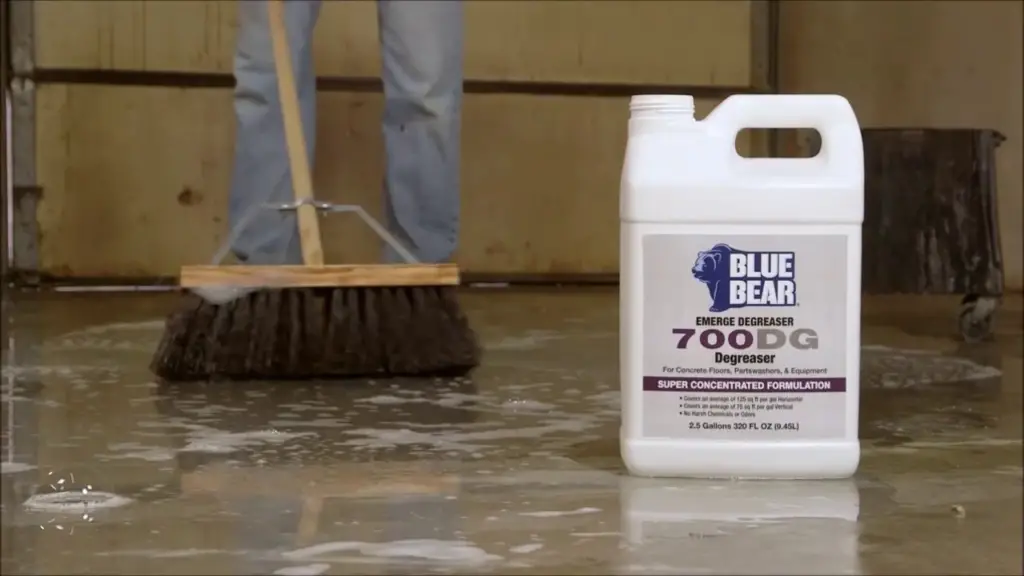 Get a heavy-duty floor stripper
Well, if you're stuck with some stubborn adhesives that won't go away by above three methods; you can try and rent a heavy duty floor stripper.
It typically weighs over 130 pounds and stands about 40 inches high. Keep in mind that transportation logistics should be considered when renting this equipment from Home Depot, which typically charges around $60 to $70 for a four-hour rental.
Also Read: How To Clean Concrete with TSP – Trisodium Phosphate?
But be sure that glue can be kind of gummy, and it would just wad up a sanding disc. Additionally, you may need to purchase a blade separately as it will dull over time.
You can also take a stand-up floor scraper, which can save your back when dealing with small amounts of adhesive on a concrete floor.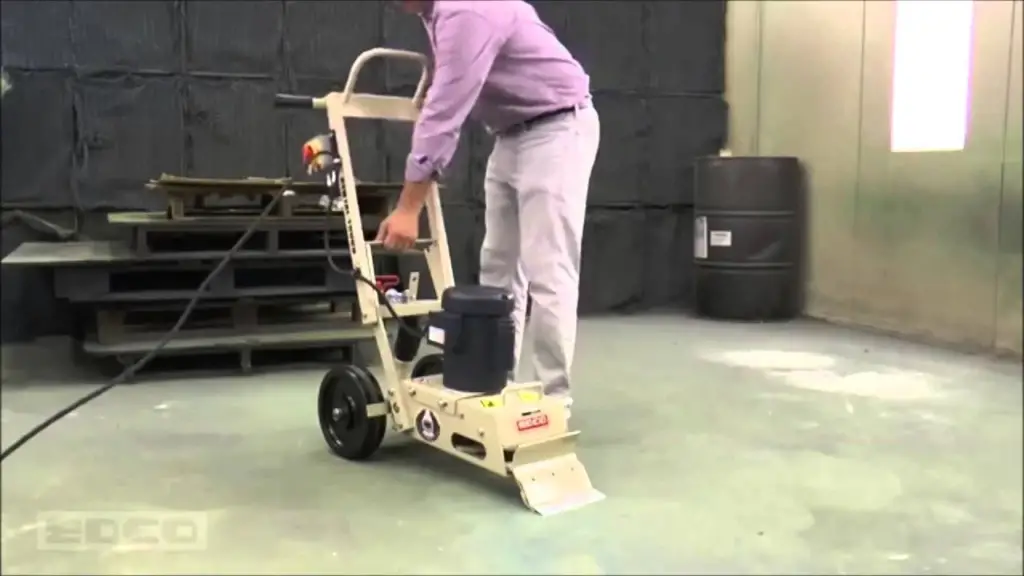 Step by Step DIY Guide to remove carpet off glue
Removing the old carpet
Getting away the old carpet is not some big job if you're working in a small room like in our case. But if you're dealing with some large area, you might need to cut it into sections with a utility knife to help roll it up in sections. You can consider buying a special carpet knife for this case.
Also Read: Pool pad for Concrete – The best padding for above-ground pool on concrete
Using a chisel & hammer to get rid of dry glue
Now we'd got patches of dry glue over the surface and so we decided to get it off with a little elbow grease. This step will just make your work easy in the later stages. Make sure to wear eye protecting gear in case you're having dust. At the end, you can use the shop vac to remove the particles from the floor.
Take the help of glue remover chemical
Although in some cases, it is not necessary to use a chemical at all. But as we had a little time; so we thought to go with the glue remover.
It's pretty easy and simple to use. You can buy one that doesn't leave fumes or otherwise you can have smell issues in the area. Alternatively you can ensure proper ventilation while using the glue remover.
After soaking and leaving the glue remover for about 2 hours, you can now work again the hand scraper.
But now this time, the hand scraper would be able to even get rid of the gummy patches that you won't be able to remove in the first step.
Take help from hot soapy water
Hot soapy water is always the ideal solution to remove grease or gummy spots from the concrete floor.
Pro tip: You can use a dishwashing scrubber to remove the glue residue.
Repeat
Now because we were fighting off some very stubborn glue patches, we had to repeat the process for 3 times now. But it's best that you can keep on using the glue remover or the chemical. They work great for such annoying tasks.
Summing it all up
Removing old carpet glue
Take a hand scraper tool to get rid of the old dry glue patches using elbow grease.
Apply adhesive remover on the floor such that it soaks up the entire glue.
Let it sit for 2 hours and cover the area with heavy plastic bag.
Remove the glue remover and gummy patches using chisel and hammer.
Take help from hot soapy water solution and clean it at the end with old towel.
Conclusion
So, you see getting rid of the old carpet glue take some time and effort. There're number of methods and you might want to try and test them alternatively. The use of scraper combined with glue remover is the best combo. Always make sure to wear protective equipment and have good ventilation around the area to avoid allergy because of fumes.