Join us on Facebook!
Stay updated with our latest construction news, tips, and updates.
Like our Facebook Page
If you're a tradie or construction professional, reliable transportation is key to getting the job done right. Owning an old and unreliable car simply won't cut it – even if you feel like your budget's tight. Having a dependable vehicle puts you at ease of mind. So having something that can get from A to B without too much trouble is essential. But what exactly should tradies look for in a suitable car? Here are some important points about why every trade professional needs a reliable car:
Table of Contents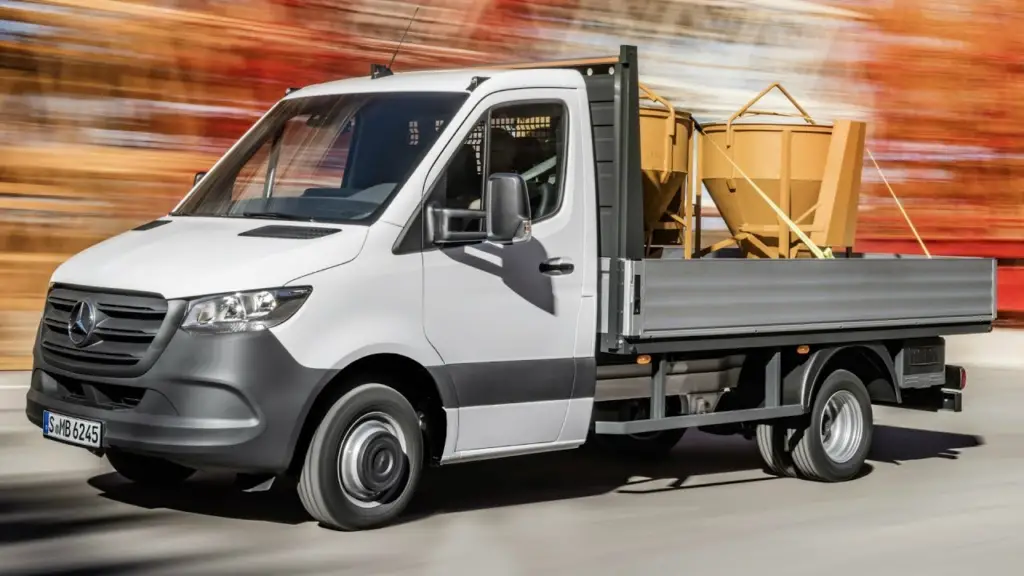 Control Over When and Where You Work
Gone are when you had to rely on public transport or beg for a ride to work. You can work remote or late-night jobs with your vehicle. You will have the freedom to pick out the hours you work and the location you work from. This means you can balance your work and personal life better. Plus, having control over when and where you can lead to higher job satisfaction and boosted productivity. By having a reliable car, you can enjoy more control and freedom over your work.
Lower Risk of Breakdowns and Delays
Do you dread the thought of your car dying down in the middle of a busy day? We've all been there! You can lower your risk of that happening with a reliable vehicle. Cars built with quality parts typically have a longer lifespan, meaning fewer breakdowns and delays. So, if you need a new car, you can buy the new Mitsubishi Outlander for a reliable ride. Dependability and quality are hallmarks of this vehicle. Say goodbye to stressful breakdowns, and hello to a smooth ride with your new car!
Save Money on Maintenance and Repairs
Car maintenance and repairs can really put a dent in your wallet. That's why it's crucial to pick a reliable vehicle, which can end up retaining you a lot of money in the long run. Newer cars break down less and require less maintenance. Plus, if you invest in a reliable car, you'll likely be covered by an extended warranty which can come in handy if any major issues arise. Owning a vehicle that requires less repairs will save you money and give you comfort on the road.
Improved Safety on the Job
It's no secret that safety in the workplace is a top priority, and having a trustworthy vehicle can greatly contribute to that. With a reliable car, you won't have to worry about being late to important meetings or appointments due to a breakdown. You'll also arrive on time and ready to work without the stress of car trouble. A reliable vehicle can improve your job performance and safety, giving you the confidence to succeed. This is what everyone wants – a vehicle that provides a great ride, no matter the conditions!
More Access to Better Opportunities
Let's talk about something that can benefit your career – a reliable car. Having a trusty set of wheels can open new doors for you when it comes to job opportunities. You'll have the freedom to take on gigs that are further away or maybe even venture out into new fields that require travel. Who knows what exciting options are out there, waiting for you to discover! You can boost your career by purchasing a reliable car. So why not consider taking that next step and getting a reliable vehicle? It could be a game-changer!
Also Read: Construction Project Management Tips
Stay Organized and Keep Equipment Secure
You know how vital it is to stay organized and secure your equipment if you're always on the go for work. After all, losing or damaging tools along the way can put a damper on your productivity. That's why having a reliable car is crucial. With the right vehicle, you can transport your gear without worrying about it getting jostled or misplaced. Knowing your equipment is safe will boost your confidence and give you security of mind. This way, you can stay organized and keep your equipment secure when you're out in the field.
Also Read: Prestige Marigold Plots in North Bangalore
Final Thoughts
The modern trade professional needs the best tools to get the job done, and a reliable car is one of them. Not only does having a dependable vehicle enable you to efficiently transport materials and equipment to worksites, but it also allows for fast response times in emergency repairs or maintenance. The relief that comes from having a dependable ride with you is something that can't be put a price on, and it's why every trade professional should invest in a reliable car. With proper maintenance and care, your vehicle will provide years of safe and trustworthy service. This allows you to focus on the job rather than worrying about transportation issues. Ensure you're ready for whatever comes your way by investing in a reliable car today.