Join us on Facebook!
Stay updated with our latest construction news, tips, and updates.
Like our Facebook Page
Melbourne is home to a huge range of construction and renovation projects, big and small. To undertake any major renovations in the city, it's important to have access to the right earthmoving equipment. Earthmoving equipment is used for digging trenches, loading materials onto trucks, moving heavy objects around sites, and otherwise preparing areas for construction work.
In Melbourne, there are a number of different types of earthmoving equipment available to hire, including excavators, bulldozers, backhoes, skid steers, and trenchers. Depending on the scope of the project and the level of preparation required, you'll need to choose the right machine for your job.
If you want to find a dozer supplier in Melbourne or any other type of earthmoving equipment, you can start your search online. For example, if you're looking for a reliable dozer supplier in Melbourne, try entering 'dozer hire Melbourne' into your search engine. This should return a list of local companies that offer dozer hire in the area.
Remember, hiring the right earthmoving equipment is essential when undertaking major renovations in Melbourne. With the right machine and a reliable supplier, you can tackle any job with ease.
Table of Contents
What Are the Different Types of Earthmoving Equipment?
Earthmoving equipment includes a range of different machines, each with its own unique purpose. The most common types of earthmoving equipment include excavators, bulldozers, backhoes, skid steers, and trenches.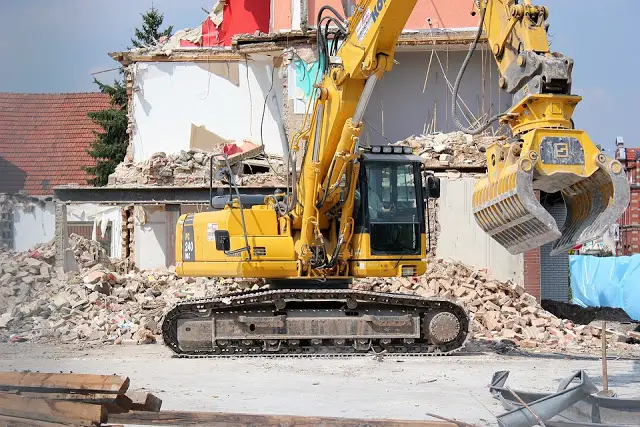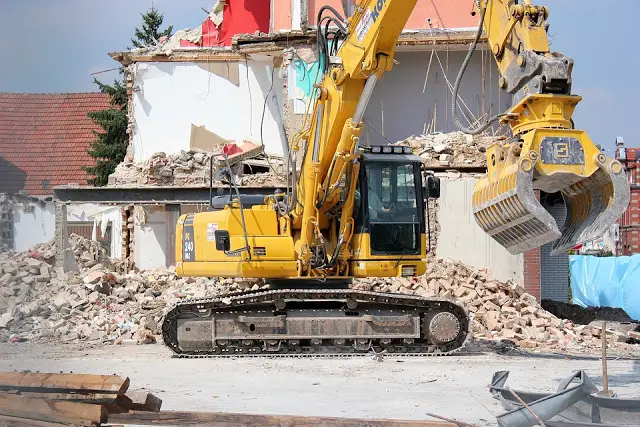 Excavators
Excavators are heavy-duty pieces of machinery used in the construction industry. They're typically mounted on enormous tracks and most often have a large, articulated arm between the cabin and the bucket for greater reach and mobility. This arm makes them ideal for digging Earth below the surface, lifting heavy loads, and generally excavating materials from one spot to another.
These days, manufacturers offer excavators with an array of features, including air conditioning in the cabins or automated modes that can make operating easier. While they cost a pretty penny to buy or rent out, these powerful tools can save huge amounts of time when it comes to completing certain parts of major construction projects.
Bulldozers
As mentioned above, bulldozers are incredibly powerful and versatile pieces of earthmoving equipment. They're typically used to push large amounts of soil, gravel or other materials from one place to another and can also be used for digging trenches and grading land.
Bulldozers come in a range of sizes depending on the job at hand, with larger models often featuring metal tracks for better stability and traction. Some bulldozers even come with optional attachments, such as ripper blades or a winch system to help move large objects around the site.
Backhoes
Backhoes are one of the most powerful and versatile pieces of heavy machinery used in construction and other applications. Specifically, they are machines that feature a digging bucket on the end of an articulated arm, which is connected to a tractor made from either a 2-wheel or 4-wheel drive. It should be noted that backhoes have varying bucket sizes, making them essential for excavation tasks ranging from small gardening work to large industrial projects.
Some modern backhoes come with features such as dual control valves, boom swings to precisely place materials where needed, pilot controls, climate-controlled cabs, and four-wheel steering technology. When properly equipped and operated correctly, they can make short work of even the toughest terrains.
Skid Steers
Skid steers are versatile pieces of machinery that can make short work of most complex jobs around a construction site. These powerful machines have specially designed wheels and a tight turning radius, allowing them to operate in cramped spaces and rough terrain with ease. Attachments such as buckets, mowers, augers, and breakers can be used to customize these machines for specific tasks.
They come in both compact and full-sized models, so they can be used in commercial and residential projects alike. With their impressive strength and flexibility, skid steers prove themselves invaluable on any project requiring heavy-duty equipment.
Trenches
Lastly, trenches are important pieces of earthmoving equipment when undertaking any excavation work. Trenchers can be used to dig deep, narrow trenches for water lines, gas lines, and sewer systems. These machines come in both walk-behind and self-propelled models, making them suitable for both small and large jobs alike.
When it comes to finding the right trencher for your project, there are several factors to consider. The depth and width of the trench, soil type, and access points should all be taken into account when purchasing or renting out a trencher.
Overall, these essential pieces of earthmoving equipment can help complete any job quickly and efficiently. Whether you're digging trenches, grading land, or moving materials around a construction site, these machines can make short work of any job. With the right equipment and operator in place, any project can be completed with ease.