Join us on Facebook!
Stay updated with our latest construction news, tips, and updates.
Like our Facebook Page
Building your dream home is an exciting and rewarding experience, but it can quickly become a nightmare if you don't hire the right home builder.
Unfortunately, many people make costly mistakes when selecting a builder that can lead to shoddy work, delays, and added expenses. It can also take a toll on your mental health.
In this blog post, we'll discuss the seven most costly mistakes to avoid when hiring a home builder, so you can ensure that your dream home becomes a reality.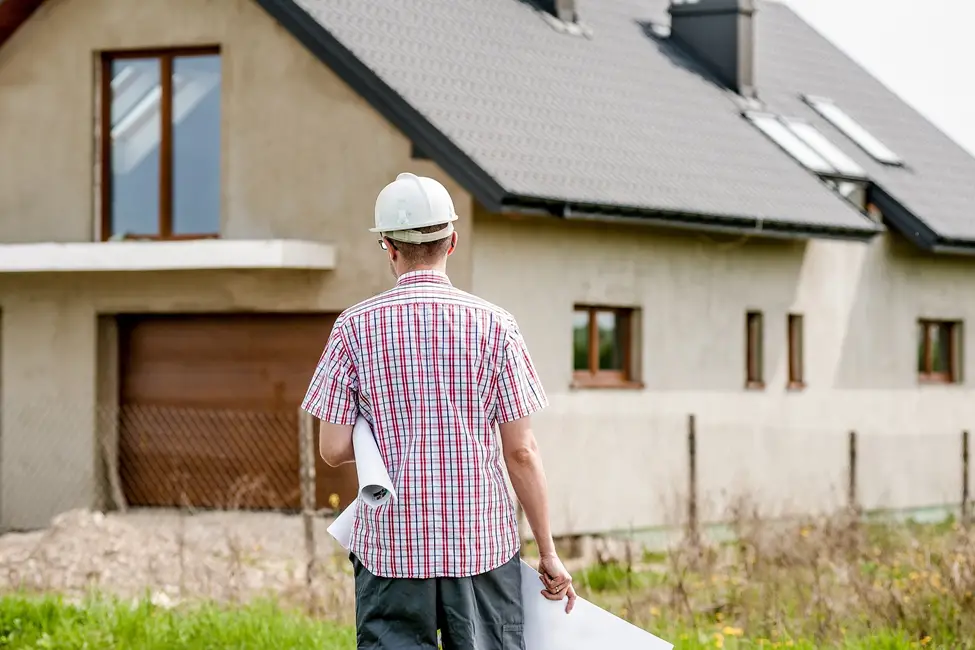 Mistake #1: Not Checking References
When investing in a custom-built home, it's crucial to ensure the builders are reliable and competent to get the job done. Unfortunately, one of the most common mistakes people make is not checking references.
You can start by asking each contractor on your list for at least three references. These references are people who have had similar work done by the builder.
It's a good idea to talk to them over the phone to discuss your project and ask questions about their homes, such as whether they were satisfied with the work done. As a result, you can understand how well the builder performs and their customer satisfaction levels.
It's also recommended to ask the builder for references from their last five projects, which may or may not include names from the original reference list.
You can also request references from long-time material suppliers. This way, you can check the builder's financial solvency and avoid getting stuck with a lien on your property or paying the supplier directly.
Besides checking references, you can also read home builder reviews from other customers. These reviews can give you more insights into the builder's strengths and weaknesses and how well they deliver their services.
Mistake #2: Hiring the First Company You Consult Without Vetting Them
Building a house is a complicated process that takes several months, so you must be sure you're hiring an experienced business. Don't be tempted to hire the first company you consult with without vetting them first.
To check a company's reliability, ask for proof of licensure, professional affiliations, and appropriate insurance. Construction is a professional discipline requiring builders to acquire the necessary licenses to practice.
Verify if the builder has a permanent place of operation and a positive reputation with the neighborhood's banks and suppliers. Find out how long they've been in business and check their rating and any complaints with the Better Business Bureau.
How to Verify a Home Builder's License and Insurance?
To make sure that a home builder has a license and insurance, you should:
First, ask the potential contractor for a copy of their license and proof that they are bonded or have other insurance.
Use Angi's Contractor License Lookup by State tool to determine what your state requires for professional licenses.
Go to the website of your state's licensing board, such as California, or Washington, to check the provided license and see if they're adequate.
Mistake #3: Not Watching for Red Flags
Even after you've vetted a builder, it's important to keep an eye out for red flags. Poor communication, delays, and unexpected costs can all be signs of trouble.
Here are some warning signs that indicate a bad home builder:
If a builder won't sign a contract or gives you a confusing contract, this could be a red flag. A legitimate contractor should have a clear, concise contract that protects both parties.
If a builder gives you an estimate much lower than others, this could mean low-quality materials or a scam.
Poor quality work that doesn't meet your standards is a warning sign. Falling behind on schedule, making an unusual number of mistakes, or not communicating well are warning signs.
Flooring issues like tile cracks, uneven wood floorboards, water stains, or faulty window installation that results in water intrusion are construction defects and require professional investigation.
If you notice any of these issues, please bring them up with the builder. It's better to address concerns early on than to wait until the project is complete and it's too late to make changes.
Mistake #4: Not Budgeting for Items Not Included by the Builder
When hiring local home builders, it's essential to budget for everything you'll need, including things that may not be included in the builder's quote.
Here are some tips to help you budget:
Make a construction budget and include all costs, including materials, labor, and finishes.
Allocate specific amounts of money in your budget for each item or service you need. This is called an allowance.
Ask for a detailed estimate for items not included in the builder's quote.
Remember hidden costs, like landscaping, site preparation, heating and air conditioning, window treatments, driveways, fencing, and appliances. These can add up costs quickly.
Make sure the builder lays out a detailed timeline so you can follow along and hold them accountable if necessary. It's important to understand what items are included and what are not to avoid any surprises down the line.
[A free tip: Avoid unnecessary upgrades that won't increase the home's value.]
Mistake #5: Assuming You Can't Negotiate with the Builder
When buying new construction homes, you may assume the price is non-negotiable. But that's not the case.
If you're willing to be flexible on the timeline, the builder may be willing to offer a discount. Likewise, if you're willing to purchase appliances through the builder, you can negotiate a lower price.
Here are some tips to help you negotiate:
Negotiate on upgrades: The builder may not lower the base price of a home, but they may be willing to include upgrades such as custom cabinets or extra lights.
Stay calm and rational: Treat the negotiation like a business transaction and don't let your emotions take over.
Be realistic and willing to walk away: Stick to your budget and be prepared to walk away if necessary.
Remember that builders have more negotiation experience, so you need to know when to compromise and when to walk away.
Mistake #6: Not Understanding the Contract
Contracts may seem like complicated legal documents, but they're important to understand before signing. Contracts can protect both parties involved in a transaction and serve as a guide in case there's a disagreement.
When reviewing a contract for a construction project, it's important to pay attention to dates and refund policies.
For home building contracts, they should include details such as –
what work will be done
when it will be done
how much will be paid
when it will be paid
It's also important to have insurance coverage, a completion date, and a change order process.
If you need clarification on any part of a contract, it's a good idea to talk to an attorney or broker to help you understand everything before you sign. Remember, once you sign a contract, it can be difficult to change it, so ensure you understand everything before you sign.
Conclusion
Hiring the right home builder ensures a smooth and successful construction process.
By avoiding these seven costly mistakes, you can find a builder who will provide high-quality work at a fair price and make your dream home a reality.
Remember to research, ask questions, and watch for red flags. Finally, and most importantly, don't be afraid to negotiate and advocate for yourself throughout the process!