Join us on Facebook!
Stay updated with our latest construction news, tips, and updates.
Like our Facebook Page
Iamcivilengineer is shrinking the gap between industry and civil engineers. Iamcivilengineer.com, after its launch 5 years back has proven to be a valuable resource and forum where civil engineers can share their experiences and knowledge to enhance and uplift their aptitude. With monthly pageviews in hundreds and thousands it is ranked in top civil engineering websites in United States, Pakistan, India and many other countries.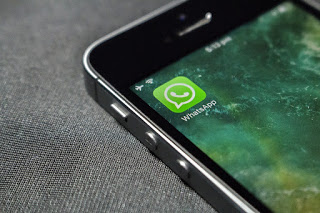 Recently we have launched a scheme to engage different civil engineers to share their words and knowledge via writing quality content articles and ideas. 
Field and Areas
Civil engineering is a very vast field and you can choose among any of the majors of civil engineering including 
–
Geotechnical Engineering
–
Environmental Engineering
–
Sustainable Development
–
Water Resources and Hydraulics
–
Management, Drawing and Planning
Or any other topic you can select; 
Guidelines 
The article you would write must follow the guidelines below :- 
1)
The article must be genuine and unique; no copy past content will be entertained. You can get ideas and information from online websites, books, journals, research papers but must not copy past their wordings. 
2)
The article must have one single targeted keyword / topic. Be sure to select a high paying keyword, you can go to google keyword planner tool for keyword research about your topic. 
3)
The article must have atleast 800 no of words (not less than this) 
4)
The article can be made interesting and appealing by using graphs, pictures, graphics and even embedded videos. 
5)
The article must be divided into different sections with subheadings. 
Write and Earn
We do not want to get your services for free; we would pay you on the basis of the different criterions stated below: 
1)
Keyword CPC ;
 Cost Per Click is the criterion on the basis of which  the advertisers like google adsense, infolinks, yahoo adwords, buynsellads, pay to the publishers. You can check the CPC of the keyword you have decided to write articles about on google keyword planner tool. https://adwords.google.com/KeywordPlanner
2)
Pageviews:
 It is simply the no. of views your articles will get may be from search engine, social media sites or even direct access. The more pageviews your article will get the more money you would make. 
3)
Quality of the content: 
Our editorial board will first review your article and might make some adjustments before publishing. The quality of the content would also decide how much you will get. 
For rule of thumb as stated on the internet the cost of the article can be around $1.5 – $1.75 per 100 words it is the minimal rate for a standard beginner article which can go around $2.00-$5.00 per 100 word which means if you write about a high paying keyword around 800 words you can earn around $12 to $40. 
Benefits of being a writer
We are actually trying to create a team of researchers and professionals so we would give you benefits as well. 
1)
Free lifetime membership of iamcivilengineer.com (of worth $10.00) 
2)
Bio in our about us and team page for the world to see
3)
Share in our monthly bonuses and additional benefits. 
4)
Free Technical guideline on how to write articles and be a entrepreneur
Don't hesitative to  ask any question and queries.