A permanent year-round ice hotel opened to the public in Swede. The resort, known as
"Ice-Hotel-365"
, hosts 55 rooms, including 20 suites, and is made up of 30,000 liters of frozen water from the
Torne River
. The hotel uses a solar-powered refrigerating plant used to keep the
ice
and snow that make up the
hotel frozen
.
IceHotel-365 a 3D Model 
Guests at the hotel will have the opportunity to create their own ice sculpture, swim in the Torne River, sauna and observe an ice gallery from the over forty artists, designers and architects from nine different countries that will melt back into the river and eventually be replaced.
"They also have the opportunity to follow the artists who are finalizing sculpturing their suites, and meet builders, designers and creators – the people who during the past months have endeavored and created ICEHOTEL-365", Icehotel CEO Yngve Bergqvist said.
Location of ICE Hotel – 365
IceHotel-365 is located 200 kilometers north of the Arctic circle in Jukkasjärvi, has been built to a fresh blueprint each year, using 5,000 tons of ice taken from the nearby River Torne in the spring and cold-stored over the summer.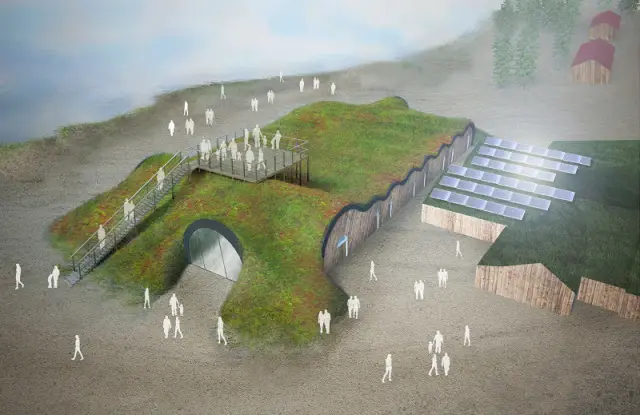 Proposed Model of icehotel-365 via icehotel.com
Hang on !!! There\'s lot more in IceHotel-365
Sections of the hotel will continue to melt and be rebuilt as usual — meaning there will still be fresh new icy artworks for guests to enjoy each year.
More than 40 artists, designers and architects from nine different countries have worked on the hotel.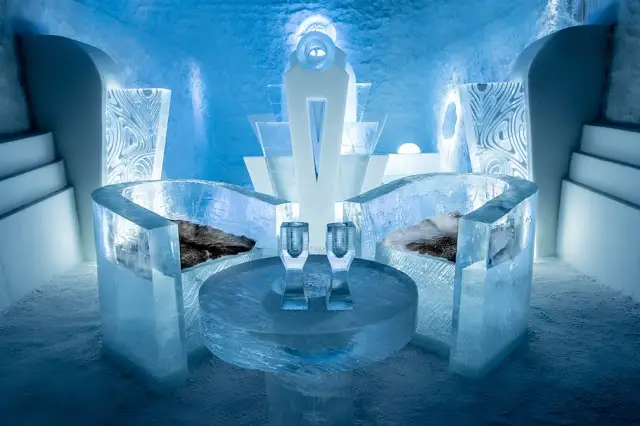 Sculptures made in IceHotel-365
ice hotel 365 booking, ice hotel Sweden cost, ice Hotel 365 Sweden, Ice Hotel Locations, yngve bergqvist, Ice Hotel 365 Price, H
Lets have a virtual tour of Ice Hotel 365 !!!
[youtube https://www.youtube.com/watch?v=KAIIJwN_bnc]