Join us on Facebook!
Stay updated with our latest construction news, tips, and updates.
Like our Facebook Page
Pakistan is facing serious challenges on both the ends of power sector and water shortage. The desperation and need of both requires strong footsteps and commitment with the national cause. Recently on Tuesday Institute of policy Reforms of Pakistan issued an alarming situation proving water shortage as even a bigger and worse problem than power scarcity. 
Although there are many Projects in power sector which are underway but none of those Dams are not enough to suffice the needs of water in the region. Diamer-Bhasha dam, a 272 meter high dam with power generation capacity of 4500 MW, has an important advantage to store 85 million acre feet of water that can be used for irrigation as well as drinking.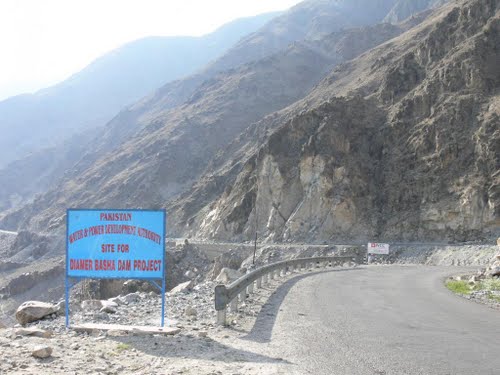 Diamer-Bhasha Dam after facing series of setbacks since the laying of foundation stone on 18-Oct-2011 is now again under construction. On Monday 05-Oct-2016 PM Nawaz Sharif approved the principal financing plan by ordering the secretary of water and power to start physical work on the dam before the end of 2017. 
Although the design and the detailed drawings of the Diamer-Bhasha Dam was completed way back before 2009 by due to financial implications the project was unable to start and progress until 27-Aug-2013 when Finance Minister, Ishaq Dar have convinced the World Bank and Aga Khan Development Network to finance the Diamer-Bhasha Project.  Agha Khan Foundation has agreed to become lead finance manager for the project. 
Until 2013 17 thousand acres of land had already been received by WAPDA from Government of Gilgit Baltistan for the construction of the project.  It is to be noted here that as per the estimate of 2013 the construction cost of the project is approx. $14 billion and it would require 10-12 years for its completion. 
The design of the project is Gravity Dam made of Roller Compacted Concrete (Usual Mass concrete that is mechanically compacted with Vibratory Rollers) impounding Indus River having a spillway of 272 m high. 
After completion of the project it would be the highest RCC dam in the world. It is located in District of Bahsha in area called Diamer which is aprox. 315 km upstream of Terbela Dam in Gilgit. 
For easiness of the construction two diversion tunnels and 1 diversion canal is proposed with upstream and downstream cofferdam as obvious. The initial design includes 09 spillway sluices of approx. 16 x 15 m. 
The reservoir having capacity of apro. 1000 million cubic meters at elevation of 1060 m. Due to which it will not only reduce the destruction caused by flooding in Indus River but will also increase the life of Terbela Dam by approx. 35 years. 
There are two power houses proposed with total capacity of 4500 Mega Watts located on right and left side of the dam.