Join us on Facebook!
Stay updated with our latest construction news, tips, and updates.
Like our Facebook Page
The country's health and safety standards have improved markedly over the past few years, especially in the offshore oil industry. In their 2016 Health and Safety Report, Oil and Gas UK detailed the current working conditions of offshore workers, and the statistics make for some very good reading. The good folks at Fraser Hydraulics have helped us dissect the report: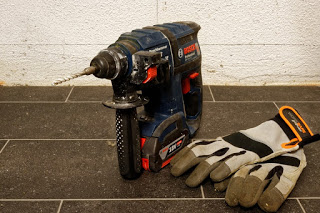 Worker Safety Performance
2015 was an excellent year for workers' personal safety, as for the first time in over 15 years we didn't witness any fatal accidents. The results are even better in the non-fatal accident category, with accidents per 100,000 workers dropping from 569 in 2008 to 430, representing a 24% decrease over seven years.
As for the accidents that did occur, the over-seven-day injury and specified injury rates per 100,000 have significantly reduced too. The over-seven-day injury rate in 2015 was the lowest since the calculations began in 1995, at 249. As for the latter, the numbers fell by 38% from 2000 to 2013, and then by a further 20% in the next two years to drop from 129 to 103.
Considering the level of risk involved in offshore oil drilling, it's terrific news that these figures are significantly below those of other, safer industries like construction, manufacturing and transport.
What's even better is that the UKCS isn't just outperforming other industries in the country it's become one of the safest oil industries in the entire Europe. The lost injury time frequency (workdays lost per million man-hours) stands at 0.7, which is better than neighbouring countries like Norway, Ireland, and Denmark, and much better than the continental average.
Process Safety
Aside from the injuries sustained by the workers themselves, the whole industry has got much safer as a whole. Dangerous occurrences like fires, explosions, weather damage, and hydrocarbon releases (HCRs) were reduced from 425 occurrences in 2013 to almost 300 in two years' time, representing a 30% decrease. HCRs alone have fallen nearly 70% since 2004, dropping from 273 to 87.
Operator Safety Performance Benchmarking
Oil and Gas UK carry out a yearly benchmarking exercise that allows participating duty holders to find out how well they're doing in terms of safety performance. An analysis of 28 operators revealed that 2015 saw the lowest number of reportable injuries since the analysis started out in 2006, with an average of 1.54.
The fact that the UKSC is doing so well in terms of health and safety is wonderful news for all the workers themselves, and their concerned families. It also reiterates to the public that no matter what the oil prices may be worker's safety will always remain a priority to the companies in the oil industry.