Join us on Facebook!
Stay updated with our latest construction news, tips, and updates.
Like our Facebook Page
Construction of buildings can be divided into three main categories:
Load bearing construction
Composite construction
Framed construction
But among the three types, framed construction is widely used for all kinds of constructions.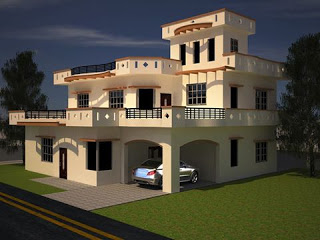 An engineering structure is an assembly of number of elements transferring the loads and providing a form space to serve the desired function.
The structural design is a science and art of designing, with economy and elegance, a durable structure is that which can safely carry the forces and can serve the desired function satisfactorily during its expected service life span.
\"The objective of reinforced concrete design is to achieve a structure that will result in a safe and economical solution. \"
The entire process of structural planning and designing requires not only imagination and conceptual thinking but of practical aspects, such as relevant design codes and byelaws, backed up by aple experience, institution and judgement.
The process of design commences with planning of a structure, primarily to meet the functional equipment of the user or client. The functional requirements and the aspects of the aesthetics looked into normally by an architect while the aspect of safety, serviceability, durability and economy of the structure for its intended use over the life span.
What is a Building?
A building can be defined as a structure consisting of walls, floors, education, business, manufacturing, storage, hospitalization, entertainment, worship etc.
Normally all building are constructed according to drawings and specifications prepared by architects. Each city has prescribed building bye-laws to which building must confirm. The building bye-laws lay down norms like minimum front, side and rear backs, minimum height and area of habitable rooms, kitchen, bath, minimum area of windows, width of staircase etc, apart from respecting the bye-laws the building design should ensure optimum utilization of built-up space, thermal comfort, proper ventilation, desirable illumination and acoustical characteristics and it should satisfy the functional requirements of people who live and work in the building.
Components of a Building
Construction of a residence can be broadly divided into two parts viz;
Substructure
Super structure
The portion of the residence above the ground is termed as super-structure. The portion of the building below the ground is termed as sub-structure.
The components of a building can be broadly summarized as under:
Foundation
Plinth
Walls
Columns
Floors
Staircase
Doors/Windows and Ventilators
Staircase
Roofs
Building Finishes
Building Services
The objective of reinforced concrete design is to achieve a structure that will result in a safe and economical solution.