Join us on Facebook!
Stay updated with our latest construction news, tips, and updates.
Like our Facebook Page
An escalator is a type of vertical transportation in the form of a moving staircase – a conveyor transport device for carrying people between floors of a building. The device consists of a motor-driven chain of individually linked steps that move up or down on tracks, allowing the step treads to remain horizontal.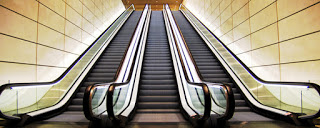 Escalators are used around the world to move pedestrian traffic in places where elevators would be impractical. Principal areas of usage include department stores, shopping malls, airports, transit systems, convention centers, hotels, arenas, stadiums, train stations (subways) and public buildings.