Join us on Facebook!
Stay updated with our latest construction news, tips, and updates.
Like our Facebook Page
Ever since its establishment in July 1989, XCMG has remained the leader of China\'s construction machinery industry. At present, XCMG ranks within the Top 5 of the global construction machinery industry, 119th in the top 500 enterprises in China, and 44th in the top 500 manufacturing companies in China. XCMG is the most competitive and influential enterprise in China\'s construction machinery industry, on the largest scale and with the most diverse series of products.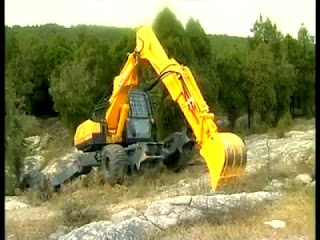 Recently XCMG has made a stunning Crane Model of ET110 the future of the cranes.
XCMG"s "Key technology development and industrialisation of an all-terrain crane", in relation to its walking excavator ET110, won second prize in the National Award for Science and Technology Progress 2011 and 2010 (the industry's first prize is vacant). XCMG was awarded the Achievement Award of National Enterprise Technology Center as judged by five ministries and commissions such as the National Development and Reform Commission (NDRC) and the Ministry of Science and Technology of the People's Republic of China (MOST). In addition XCMG was rated as the first national technical innovation demonstration enterprise in Jiangsu Province.