Join us on Facebook!
Stay updated with our latest construction news, tips, and updates.
Like our Facebook Page
Bosco Verticale in Italian means Vertical Forest. It is a pair of residential towers having covered area of more than 40,000 SM situated in the Porta Nuova district of Milan, Italy. Stefano Boeri is a world renowned architect who has designed the towers. The towers are 110 meter and 76 meter. More than 900 tress will be housed by these iconic towers. The tower has special input from horticulturaists and botanists.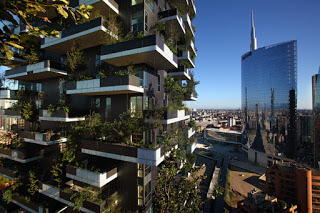 These two towers act as a model for a sustainable residential building, It is a part of metropolitan reforestation that contributes to the regeneration of the environment and urban biodiversity without the implication of expanding the city upon the territory.
The research on Bosco Verticale, Milan is being conducted by Dr. Giacomello who was awarded $20,000 for a year, the research was supponsered by ARUP.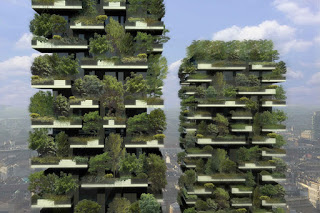 The idea of energy efficient buildings is prevailing among the architects and urban town planners. New ways are being furnished to introduce greenery and tress in a densely developed urban centers.
The concept has many advantages and results were, as expected, producing oxygen, sequestering carbon, reducing heat island effect, providing sound deadening, improving building energy efficiency to more than 7.5 %.
But the research has also revealed some difficulties, the trees at the high roofs are subjected to more high wind speeds and different environmental pressures. What might happen when the a plant or few snapped off from the top and kill some one below.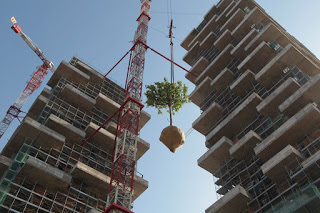 The researchers measured leaf chlorophyll and nutrient content to assess the health of the trees, which represent 23 species and were planted as relatively mature examples. The team analyzed chlorophyll florescence and the content of heavy metals in the leaves to determine the level of stress in the trees. The research indicates that some species seem to adapt better to the challenging environment, and that trees on the upper floors are more stressed, requiring 20 percent more water.
Despite of the difficulties being faced, the project is a trendsetter and will prove to be among pioneers.