Join us on Facebook!
Stay updated with our latest construction news, tips, and updates.
Like our Facebook Page
Tohid Tunnel is a tunnel in Tehran, Iran. It is about 3 km long.it is the third longest urban tunnel in middle east. it has also broken the record of construction to be opened in less than 30 months. it is interior technical design has met the highest safety licences.
It includes installation of utilities equipment in the Tunnel, and manufacture and mobilization of north and south fans combined ventilation equipment, and control building and Niyayesh shaft.
70 jet fans, each powered at 30 KW. 
North fan combined ventilation equipment: 3 axial fans, powered at 600 KW. Niyayesh fan combined ventilation equipment: 2 axial fans (to let in fresh air into Tunnel) powered at 410 KW. 4 axial fans (to let out exhaust air from Tunnel) powered at 500 KW. 
South portal fan combined ventilation equipment: 3 axial fans powered at 990 KW. Air washing system at the air entering Niyayesh fans. Total number of lights in the Tunnel: 1,064 lights powered at 550 KW. Length of cables for the utilities: 220 km.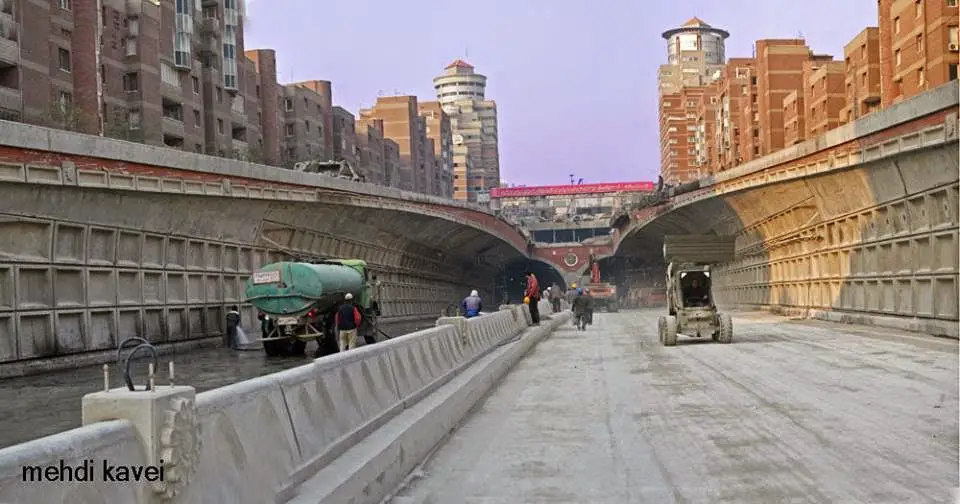 Special and standby power generators (in case of a power cut in Tehran Power Grid, the lighting system of the Tunnel fed by these generators will be automatically switched on and the power will be compensated). Smart firefighting system. Traffic alarms. Intercom telephones. Closed-Circuit TV. Vehicles counter. Road closing system. Traffic signs. 
Thermal sensors. Air pollution sensors and other facilities. Tunnel Drainage System Towheed drainage system operates by various channels. The surface water accumulated around and the Tunnel will be drained into the canals installed along the Tunnel wall, and will enter into a channel which is installed exactly in the middle of both twin tunnels. 
The drained water will be conveyed through the latter channel to the south part of the Tunnel, and it will be carried away from the Tunnel by some kanats.