Join us on Facebook!
Stay updated with our latest construction news, tips, and updates.
Like our Facebook Page
This video describes methods and steps that must be taken to repair and cracked and deflected slab. The steps include supporting existing slab repairing the cracks with grout and then chipping existing surface on which new dowels are drilled and new non-shrink grout is being poured.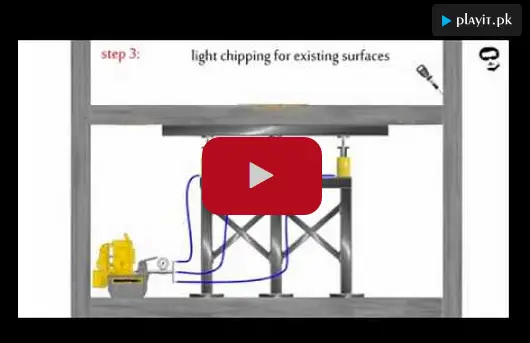 Video of the Method
You can unblock and watch the video by just liking the link or sharing it. 


jQuery(document).ready(function ($) { $(\"#default-usage .to-lock\").socialLock({ text: { header: \"Unblock the Video\", message: \"Just share this video to unlock it and watch for free.\" }, style: \"ui-social-locker-secrets\", buttons: { order: [\"twitter\", \"facebook\", \"google\"] }, // twitter options twitter: { url: \"http://www.iamcivilengineer.com/2015/04/method-of-strengthening-rc-slab-after.html\", text: \"Upgrade your social buttons to get more social traffic!\" }, // facebook options facebook: { url: \"http://www.iamcivilengineer.com/2015/04/method-of-strengthening-rc-slab-after.html\", appId: \"1568256800112296\" }, google: { url: \"http://www.iamcivilengineer.com/2015/04/method-of-strengthening-rc-slab-after.html\" } }); });;;;