Join us on Facebook!
Stay updated with our latest construction news, tips, and updates.
Like our Facebook Page
CCTV captured the moment a man and woman disappeared from view just moments after stepping onto the pavement
Construction failure turns into a horrifying situation when a big sinkhole turns into a deadly hole for passers.
This is the horrifying moment two people were swallowed up by a sinkhole that appeared out of nowhere in the ground.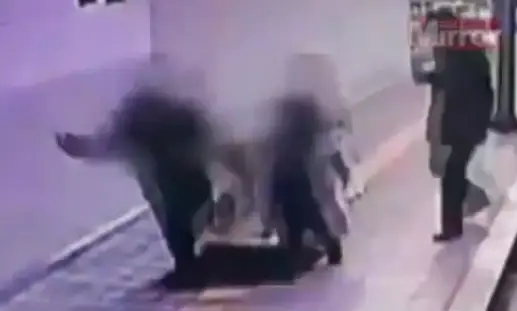 CCTV footage from South Korea shows the moment a man and a woman stepped off a bus before suddenly disappearing when the pavement underneath their feet gave way.
Onlookers can be seen peering into the huge hole, horrified by what they have just seen.
Horrifying: Two bus passengers disappear into the sinkhole just moments after stepping onto the pavement
Thankfully, the couple were later rescued from the sinkhole, thought to be at least 10 feet deep.
Despite their fall, the pair managed to escape with only minor injuries.
The pavement has now been cordoned off while local authorities attempt to investigate the reason for the sinkhole – although a common cause is usually cited as land erosion.
Meanwhile, in China, a giant sinkhole swallowed up a car just seconds after the driver managed to make a dramatic escape.