In recent years free-standing and geometric (Sprial, helical, elliptical and combinations) staircases have become quite popular. Many variations of these staircases exists. A number of researchers have come forward with different concepts in the field of analytical, numerical, design and of experimental assessments. The aim of this book is to cover all these methods and to present them with greater simplicity to a practicing engineer. The numerous examples which are given in the text will obviously deals with that task easier.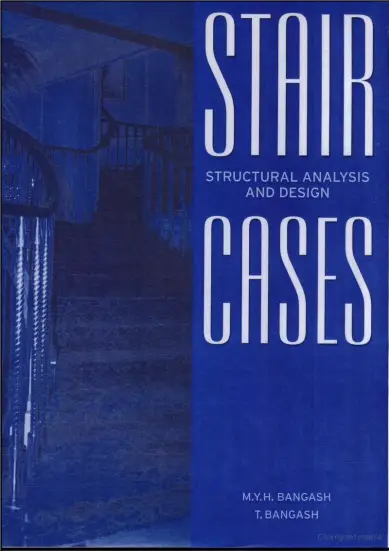 Stair Cases Structural Analysis and Design
Title of the Book
Stair Cases Structural Analysis and Design
Authors of the Book
M.Y.H. Bangash
T. Bangash
Contents of the Book
Specifications and Basic Data on Staircases
Structural analysis of staircases : Classical Methods
Structural Analysis of Staircases – Modern Methods
Staircases and their analysis a comparative study
Design analysis and structural detailing
Appendix 1 supporting analysis
Appendix 2 structural details for practicing engineer
Download the Book
The Content is for Members Only !!!
This Book is available to download only for our Bronze, Silver & Gold Level Members, you can simply click the button below to signup / login for your membership & Download.
Download this Book