Dampness is the cause, reason and initiator of many defects and diseases in all sorts of construction from roads and transport systems to building and housing facilities. It might be a headache for you in rainy season and it might not let you sleep easily because of the danger and consequences of its presence. This post will let you know how to treat if your walls or building is being effected by dampness as well as will give you remedial measure that will ensure safety of your structure from all such devastating defects.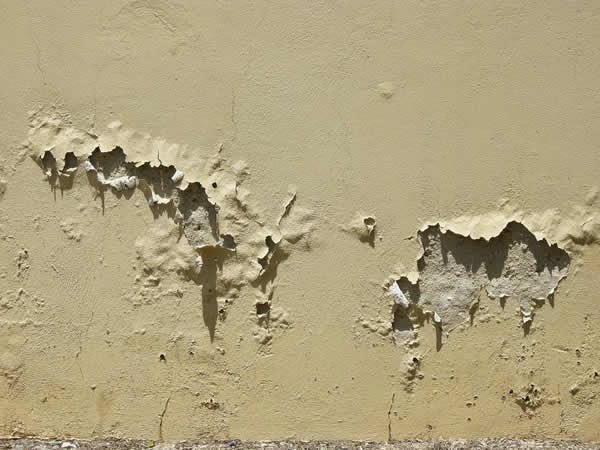 Dampness in walls
Before applying any remedial measure to a damp wall there should be free escape for any water that has already entered in the wall.
Silica Solution is transparent and very effective in resisting dampness.
Internal Treatment of walls 
Internal treatment of affected walls would consist of removing the old plaster, applying a slurry coat of neat cement with a water proofing compound and then cement rendering with a dense mortar, of 1:2 with integral water proofer added.
Another internal treatment for damp walls is the application of an impervious coating of some material or a coating of bitumen or tar followed by blinding with sand and plastering.
Preventing Dampness in walls
The following methods are also used for preventing dampness in walls
a) Two parts by weight of coal tar and one part by weight of pitch are put in a vessel, heated and stirred, until the mixture is sufficiently liquid. It is then applied on walls, and is found to keep out dampness very wall.
b) Spray or paint the walls with a solution of sodium silicate, followed by a solution of calcium chloride, which forms an insoluble silicate.
If dampness is confined to one position near ground floor level above the D.P.C., it may be due to a hole or crack in D.P.C. through which moisture can pass into the wall alone.
Dampness below ground level may be due to lack of sub-soil drainage, absence of vertical D.P.C.
Repelling Materials
Water repelling compounds are mixed in cement to make it water repellant, Examples are;
a) Chemically active ….. sodium and potassium soaps
b) Chemically inactive ….. calcium soaps and resin oils