Join us on Facebook!
Stay updated with our latest construction news, tips, and updates.
Like our Facebook Page
Civil Engineering is ranked among the top highly earned professions throughout the world i.e. ranked at 6th highly ranked profession in United States of America. The delicacy and importance of decisions in this profession can be judged by the consequences a nation has to bear after the decision would be made.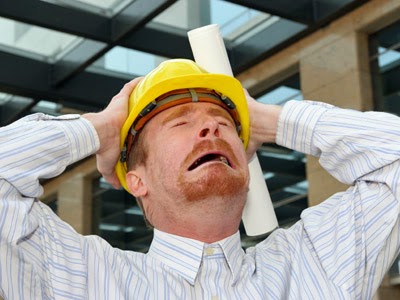 Civil Engineering mistakes and faults
 Despite of the knowledge and checks in this field mistakes are obvious as one can't be perfect.  In this post I am sharing with you some very interesting, funny and different mistakes you can't imagine civil engineers to commit. These mistakes will bring smile on your face and will make you feel that sometimes the most sophisticated engineers can sometimes make very horrible mistakes.
#1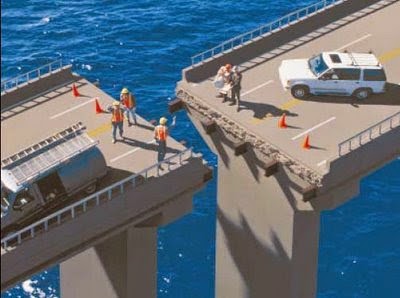 Bridge alignment mistake
The picture shown above is taken from a bridge construction the bridge slab deck are not properly aligned and the mistake of surveyor is the main culprit the coordinates of the bridge alignment are not properly followed and thus when the piers and abutments are placed their orientation is not properly monitored.
#2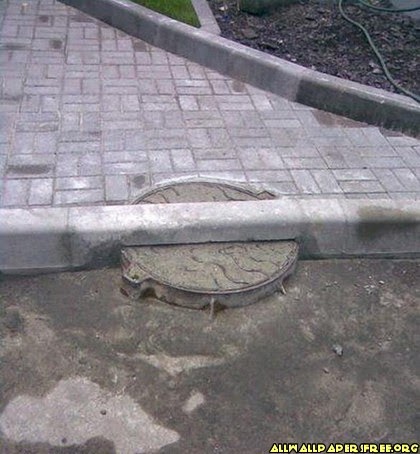 Public Health Mistake
Now this will make you laugh. This mistake is not very common the manhole built for a sewerage system is located on the edge of the footpath and even the worst is done when the cover of the manhole is being blocked by the curb stones laid over it.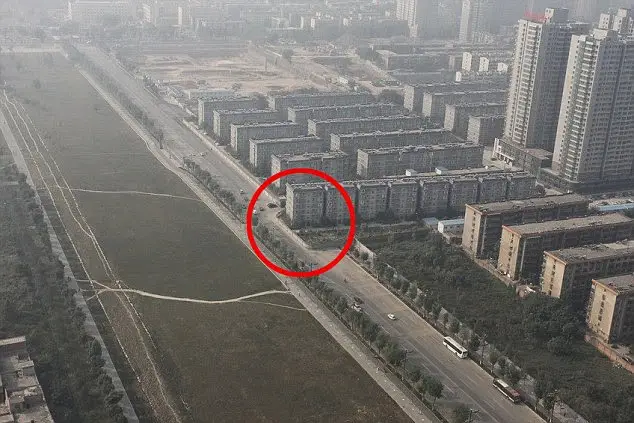 China Apartment Mistake
The next mistake is a very professional one that might have made authorities to look for the planning department. The picture shown above is an aerial view of apartments from China where mistakenly the half portion of the edge is being placed within the center of the motorway and thus 6 lanes are reduced to 3 at the concerned point.
#3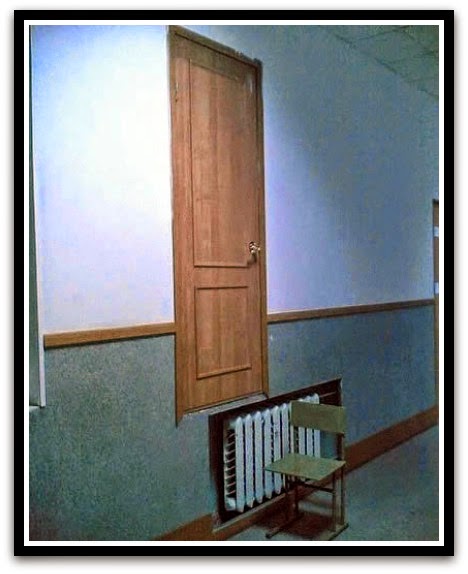 Door Construction Mistake
This mistake is again a very funny one. The sill-level is not properly managed in this case.
#5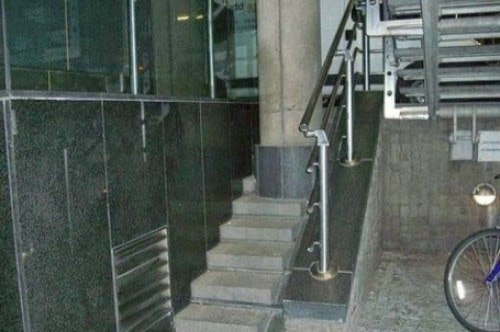 Stair case construction mistake
This picture is showing a column that is being mistakenly placed on the stair case that leads path to the upper floors.
 #6
This mistake will make you feel horrible as well what if you open such a door and you step a head and nothing but a downfall of more than 20 feet is there. Your life is surely at a risk.
#7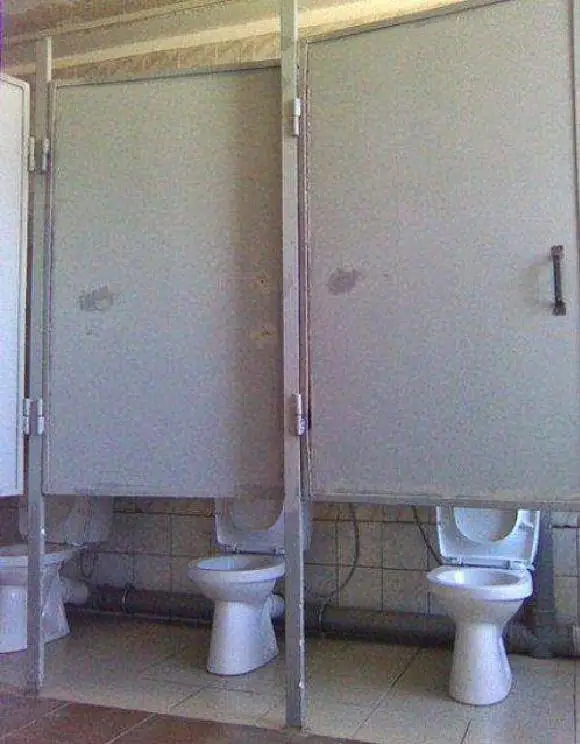 This mistake will make you laugh the most. What if you use such a toilet? The door doesn't serve the purpose. Yeah! i.e. to hide you from others so that others can't see what you are doing inside.  😀