Join us on Facebook!
Stay updated with our latest construction news, tips, and updates.
Like our Facebook Page
Disasters are the means by which nature tests our abilities and skills to fight for our fate and to fight for our existence on this planet. To understand the construction techniques involved for a cheap and easy to construct post houses Punjab Youth Festival Pakistan now in 2014 has started an event with title \"Post Disaster Houses Design Competition\". The event is on Saturday March 1, 2014.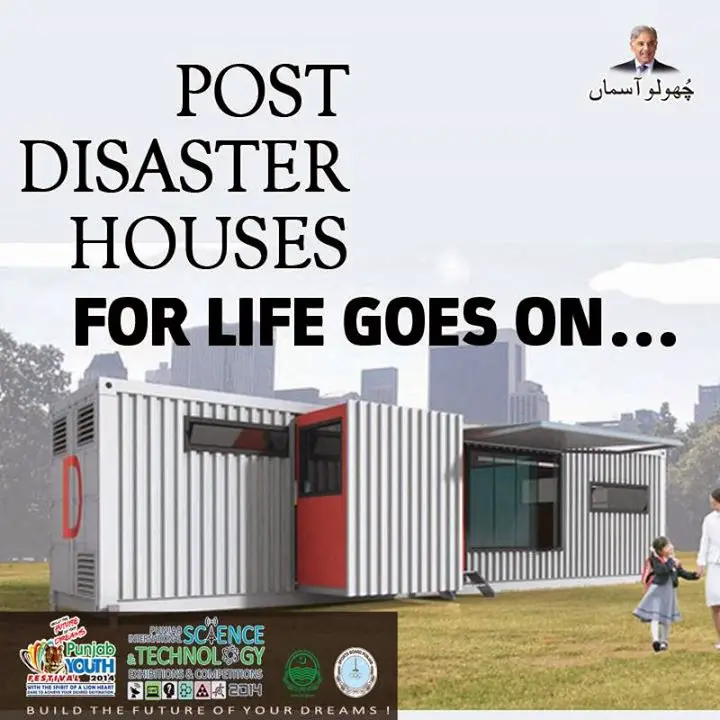 Post Disaster Houses Competition in Punjab Youth Festival pakistan

Basic ideology behind is to take a step for the need of shelter at the disaster sites. This event is under the Punjab International IT, Science and Technology Exhibitions and Competitions which encourages the engineering and architecture students to step up and work for the rehabilitation of the needy. 
Students are asked to design disaster houses to accommodate a family of 4 to 5 people with electricity supply, proper sanitation and hygienic environment along with enough strength to withstand the aftereffects of the disaster for four weeks.
What winner will get?
The winners of this event will be given handsome cash prizes along with appreciation and recognition at National level.

 

Judgment Criteria
The Official Judgment Criteria for the Project falls into following categories:
• Innovation
• Design Proposal
• Packed Size of the house
• Ease of Deployment
• Weather/Insect Protection/Ventilation
• Manufacturability
• Re-usability
• Material usage
• Final Presentation
So make sure your Design fulfills all the above mentioned aspects, if you wanna make your mark up to Top!

What you have to do?
All you have to do is make a miniature Model of your Design and present your idea through Presentation.
How to register?
You can participate as a Team…
A team can have minimum of 2 members and maximum of 5 members…
 
Register for Post Disaster House Competition
 Who can Register?
If you are a Civil Engineer, an Architect or an Architectural Engineer then this event is the right place where you can show your engineering and design skills for a Good Cause..
  
I feel for those who need us, who are disaster struck, do you? Are you willing to add to the efforts for their rehabilitation? Are you ready to give it all your engineering skills? Because an engineer is meant to construct and reconstruct. So, come and take part in Punjab Youth Festival's Event "Post Disaster Houses'.
Post Disaster Houses is a residential design competition that will have real-world impact on the lives of families who have been struck by disaster. The goal of this competition is to solicit housing designs that are high quality, affordable, and build able.
Contact:
Person Name: Sharmeen Qamar
Tel: 0332-6853137