Join us on Facebook!
Stay updated with our latest construction news, tips, and updates.
Like our Facebook Page
Let me introduce to you a very elegant and eye-catching high-rise residential complex.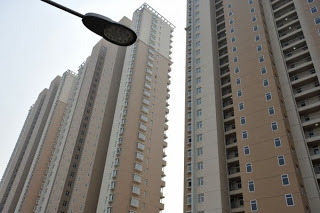 Yichang Meijing – Cost – effec
This building named "Yichang Meijing" is located in China's city of Gingdao in Shibei district. Did you notice anything strange in it.?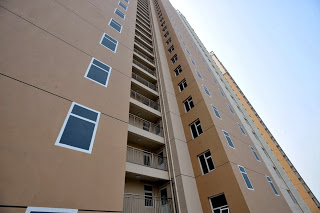 Hope so not, but a very interesting thing that has shocked the news is the introduction of the painted windows on the walls…..Yeah! Painted windows, the fake ones and not the real ones. The building is a low –cost apartments created by government and are recently completed.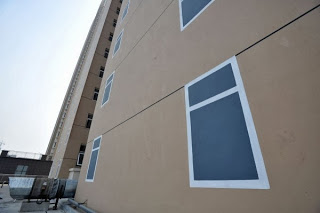 The purpose of this idea behind is said by the owners and architect is just aesthetics, "Yichang Meijing" the name of the building has cost-effectiveness. Civil engineers here introduced a way how just by using paints the aesthetics and architectural requirements can be full-filled.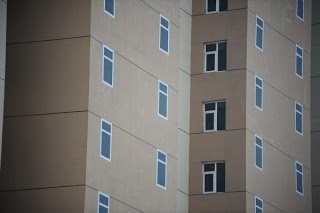 These windows are painted in areas where there is  a staircase behind, and to use real windows there would be very impractical that's why government has introduced these sorts of fake windows.