Join us on Facebook!
Stay updated with our latest construction news, tips, and updates.
Like our Facebook Page
A cover letter is an official manuscript that is sent along with your resume while applying for an employment, it provides additional information about your skills, why you are applying for the job, why you must get the job, why you are the perfect person for this job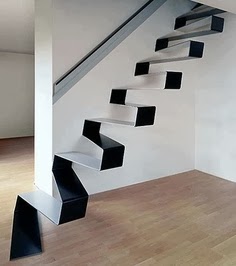 steps towards success
Significance of Cover Letter


While you are applying for a job in construction company or a corporation related to construction, the first thing an employer will examine even before your Resume; is cover letter, so be very watchful and discriminating in your sentence structure and the initiative behind the text.
The principal goal behind submitting the cover letter is to emphasize your main skills, experience, understanding; know-how that goes with the required skills the company is in the hunt for; so that you can illustrate that you are the right individual for this job.
Important Points to Remember:

As regards Cover letter there is no hard and fast rule or formula, but there are certain pin points you must have to take into consideration.
Head Section
Following the sentence that first impression is the last impression, this cover letter is your first impression to your anticipated future company and it is in the good will of your professional career to catch the opportunity and don't waste it just because of this letter. 
This head section determines that whether you cover letter will bring a job for you or it will be thrown in the bin. This portion sets the tone of the cover letter, you must have to set an inspiring and catchy start so as to encourage the reader to carry on. Some guide lines you can follow; explain briefly the job for which you are applying and why you have applied for this role.
Core Body
This is your chance to counterpart your skills, credentials and experiences to that of the work you are applying. First, focus on the company's needs and the actual role, explaining why you are applying to them. This shows you have done your research on the company and that you are tailoring the letter to them personally. Next, match these to your skills and abilities; show how you are right for the job and elaborate on your achievements. Try not to just regurgitate your CV as they will come onto that after.
Closing Paragraph
End on a positive note and urge the reader to contact you. Mention when you may be available for interview and say you very much look forward to hearing from them. Sign it off professionally and sign and print your name.
Finally
Once you have written the letter, make sure that it is presented properly. Put your address on the top right hand side with the company's address to the top left. Ensure your paragraphs are justified to the left and the font is consistent throughout. Keep it to one side of A4 and no more than 4 paragraphs long. Do a spell check and ask a friend to check through it and you are done!
Good look! Happy blogging!