Join us on Facebook!
Stay updated with our latest construction news, tips, and updates.
Like our Facebook Page
In development of any infrastructure related to road, skyscrapers, land development etc. surveying plays a vital role. The successful completion of the projects will be possible due to reliability and accuracy of surveying data.
One essential tool that significantly contributes to achieving precision in surveying is the reference sketch.
In this article, you will learn the importance of using sketches, how to create good sketches, and their practical use in real-life situations.
Surveying includes the measurement and mapping of any infrastructure whether it is land, structure or any physical feature. The Results obtained will be used in the design and development of any infrastructure.
To attain accurate and consistent surveying results, reference sketches serve as invaluable aids. They act as a framework for measurements, control points, and documentation throughout the surveying process.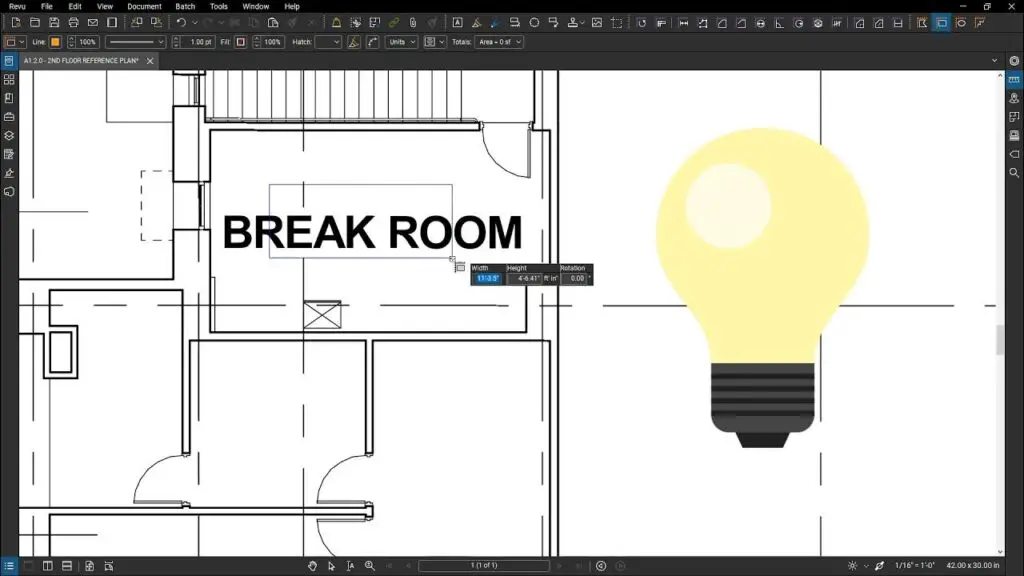 Table of Contents
II. What is a Reference Sketch?
A reference sketch is a detailed diagram that represents the surveyed area or object. It serves as a visual reference, outlining key features, control points, and relevant measurements. A well-crafted reference sketch provides surveyors with a clear framework to conduct their measurements accurately and consistently. It acts as a guide throughout the surveying process, ensuring precise data collection and documentation.
III. The Importance of Reference Sketch in Surveying
Accuracy and Precision in Measurements
Reference sketches play a vital role in ensuring accurate measurements during surveying.
These sketches helps surveyors to identify the precise locations and provide a visual representation of the required area. This will enhance the overall accuracy of data by measurement of points and minimize the errors caused due to incorrect data
Establishing Control Points
Control points are reference markers used to establish the spatial relationship between various elements in a survey. A reference sketch includes these control points, which serve as fixed reference positions throughout the surveying process. The control points help to compare the consistency of different surveying data.
Confirming Consistency in Surveying Data
Surveying often involves multiple surveyors working on different parts of a project. A reference sketch serves as a common framework that ensures consistency in data collection and interpretation. Surveyors can refer to the sketch to align their measurements with previously established control points and guidelines, thereby minimizing discrepancies and ensuring a cohesive survey dataset.Verification and Quality Control
Reference sketches play a crucial role in verification and quality control of surveying data. Surveyors can compare their collected measurements against the reference sketch to identify any discrepancies or errors. This step allows for early detection and rectification of mistakes, improving the overall quality and reliability of the survey data.
Legal and Documentation Purposes
In many jurisdictions, accurate surveying data is a legal requirement for land ownership, property boundaries, and construction permits. Reference sketches serve as documented evidence of the surveying process and the measurements obtained. They provide a visual representation that can be presented in legal proceedings, land transactions, or dispute resolutions, ensuring transparency and legality in surveying practices.
IV. Creating a Reference Sketch
Creating an effective reference sketch involves several key considerations. By following best practices, surveyors can develop a reliable and informative sketch that aids in accurate data collection and interpretation. The following steps outline the process of creating a reference sketch:
Selecting Appropriate Surveying Tools
Surveying tools such as total stations, theodolites, and laser scanners are essential for accurate measurements. When creating a reference sketch, it is crucial to use the appropriate tools that provide the required level of precision for the specific surveying task.
Choosing a Suitable Scale and Format
The scale of a reference sketch determines the level of detail and accuracy it represents. Selecting an appropriate scale ensures that the sketch accurately reflects the surveyed area or object's features while maintaining legibility
Identifying Key Features and Control Points
Before starting the surveying process, surveyors must identify the key features and control points that need to be included in the reference sketch. These may include landmarks, boundaries, infrastructure elements, or any other relevant objects that provide essential references during the survey.
Incorporating Relevant Measurements and Annotations
As surveying progresses, measurements and annotations need to be added to the reference sketch. These may include distances, angles, elevations, and other relevant data collected during the survey. Clearly labeling and annotating these measurements ensures the sketch remains informative and easy to interpret.
Updating and Revising the Reference Sketch
Throughout the surveying process, it is essential to update and revise the reference sketch as needed. New measurements, changes in control points, or alterations to the surveyed area should be accurately reflected in the sketch. This ensures that the reference sketch remains up to date and continues to provide accurate guidance.
V. Best Practices for Using Reference Sketches
To maximize the benefits of reference sketches, surveyors should follow these best practices:
Properly Documenting the Reference Sketch
A reference sketch should be accompanied by comprehensive documentation. This includes information about the surveying project, relevant dates, surveyor details, and any other pertinent information. Proper documentation helps establish the context of the sketch and ensures that it can be easily understood and utilized by other professionals.
Regularly Maintaining and Updating the Sketch
A reference sketch should not be a one-time creation. It should be regularly maintained and updated to reflect any changes or additions to the surveyed area or object. By keeping the sketch up to date, surveyors ensure its relevance and usefulness throughout the project's duration.
Sharing and Communicating the Sketch Effectively
Reference sketches should be shared and communicated effectively among all stakeholders involved in the surveying project. This includes surveyors and other professionals whose work primarily depends upon the data. Clear communication ensures that everyone understands the sketch's purpose, contents, and how to use it correctly.
Ensuring Accessibility and Backup
Digital reference sketches should be stored in secure and easily accessible locations. This ensures that the sketch can be retrieved whenever needed and protects against loss or damage. Creating backup copies further safeguards the sketch's availability and prevents data loss.
VI. Case Studies: Real-Life Applications
Reference Sketches in Land Surveying
In land surveying, reference sketches play a crucial role in accurately determining property boundaries, land topography, and site features. Surveyors use reference sketches to establish control points, mark property corners, and record relevant measurements. These sketches aid in land development, urban planning, and land registration processes.
Reference Sketches in Construction Projects
Construction projects rely heavily on accurate surveying data to ensure proper alignment, leveling, and placement of structures. Reference sketches provide construction professionals with a visual reference that guides their work. They help in determining suitable locations for foundations, columns, and other structural elements, ensuring precise and efficient construction processes.
Reference Sketches in Infrastructure Development
Any type of infrastructure project require thorough surveying technique for the successful implementation and delivery of deliverables.
Reference sketches help surveyors identify existing features, underground utilities, and potential obstacles. They aid in determining optimal routes, analyzing environmental impacts, and coordinating multiple elements within the infrastructure system.
VII. Challenges and Solutions
While reference sketches are valuable tools in surveying, they do come with certain challenges. Here are some common challenges and their potential solutions:
Dealing with Discrepancies and Errors
Occasionally, discrepancies or errors may be identified when comparing measurements to the reference sketch. It is important to make the necessary corrections and reevaluate the discrepancy and errors.
Addressing Changes in the Surveying Environment
Surveying environments are subject to change due to natural factors, construction activities, or human intervention. Surveyors should regularly update their reference sketches to account for any changes in the surveyed area. This may involve revisiting control points, updating measurements, or even creating entirely new sketches if significant alterations occur.
Overcoming Limitations of Reference Sketches
Reference sketches have certain limitations, such as the inability to capture dynamic elements or complex three-dimensional structures. In such cases, complementary surveying techniques, such as 3D laser scanning or aerial imaging, may be employed to supplement the reference sketch. Integrating different surveying methods can provide a more comprehensive understanding of the surveyed area or object.
VIII. Conclusion
Reference sketches are invaluable tools in the field of surveying. They contribute to the accuracy, consistency, and reliability of surveying data, ensuring successful outcomes in various projects. By creating and utilizing reference sketches effectively, surveyors can enhance their surveying processes, improve data quality, and provide essential documentation for legal and practical purposes.