Join us on Facebook!
Stay updated with our latest construction news, tips, and updates.
Like our Facebook Page
When we talk about bathroom upgradation, we cannot forget the importance of a glass shower door. A few bathroom add-ons can make or break an ideal bathroom decor. Luckily, glass shower enclosures are one such add-on.
They are much more practical than traditional shower curtains. Plus, they are available in different variations. In this blog post, we will take a brief look at these shower doors. So, let us get into it!
Table of Contents
What are Glass Shower Doors?
As the name says, these are shower doors made of glass. Apart from glass panels, these shower doors also have a metal frame that holds the glass panels. They are designed to provide a modern, sleek look to the bathroom.
Compared to traditional shower curtains, they offer much better aesthetics. On top of all these benefits, you can easily customize them. For maximum customization options and peace of mind, it's better to order glass shower doors online. Then, you can order one from a reputable glass distributor.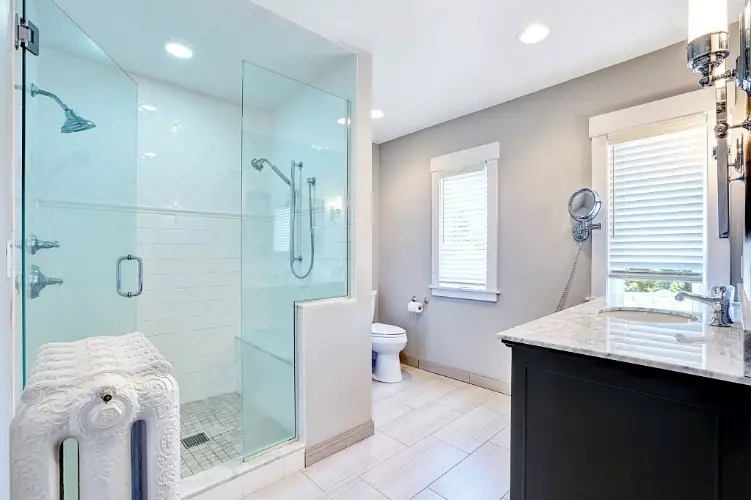 Some Different Types of Shower Doors
Now, let us take a look at different types of glass shower enclosures. Here are a few of them:
1: Framed Shower Doors
First, we have the framed shower doors. Framed shower doors are shower enclosures that are made with a metal frame surrounding the glass panels. The frame provides structural support and helps to keep the glass panels in place.
These doors can be made from a variety of materials, including aluminum, stainless steel, and brass. Framed shower doors are typically more affordable than frameless shower doors, as the materials used are often less expensive.
They also provide a classic look that can complement many bathroom styles. The frame can also help to prevent water from leaking out of the shower enclosure, making them a practical choice for many homeowners.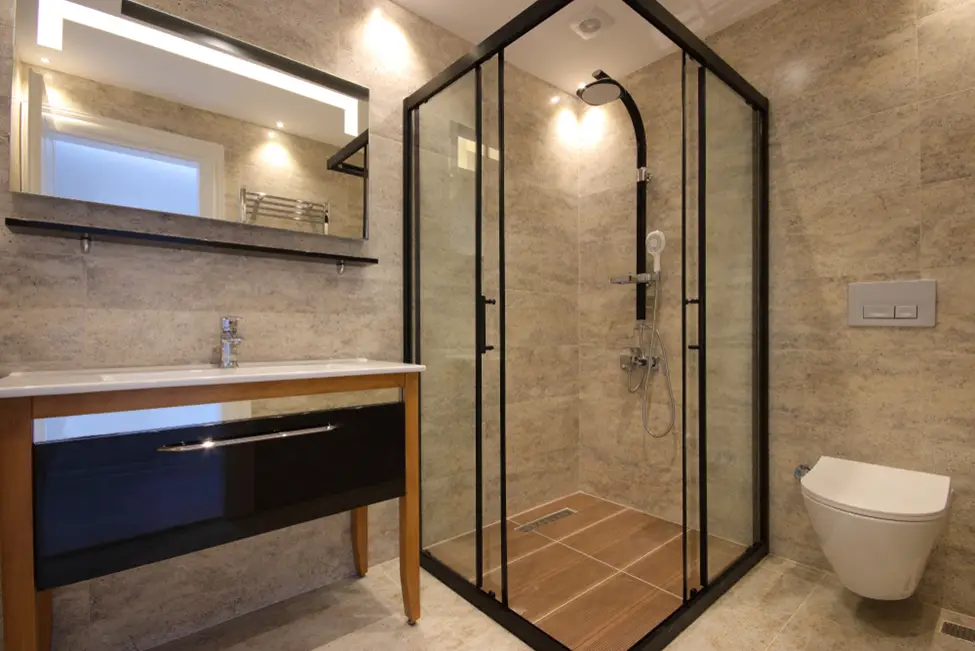 2: Frameless Shower Doors
These shower doors don't have a physical frame like the framed shower doors. Instead of a metal frame around the edges of the glass, frameless shower doors use thicker, tempered glass that is able to support itself without the need for a frame.
Also Read: How Double Glazing Can Help You Save Money on Your Energy Bills
This creates a sleek, modern look and an open, spacious feeling in the bathroom. In addition, frameless shower doors are becoming increasingly popular due to their aesthetic appeal and ease of maintenance, as there are no metal frames to collect water, soap scum, or mold.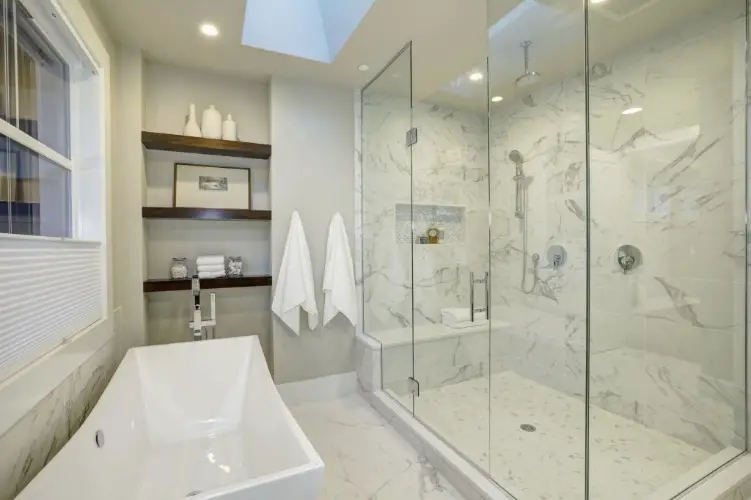 3: Bi Fold Shower Doors
Bi-fold shower doors are made up of two or more panels that fold inwards to save space when opening and closing. The doors can be made of glass or other materials, such as acrylic or polycarbonate. They are an excellent option for small bathrooms or where space is limited.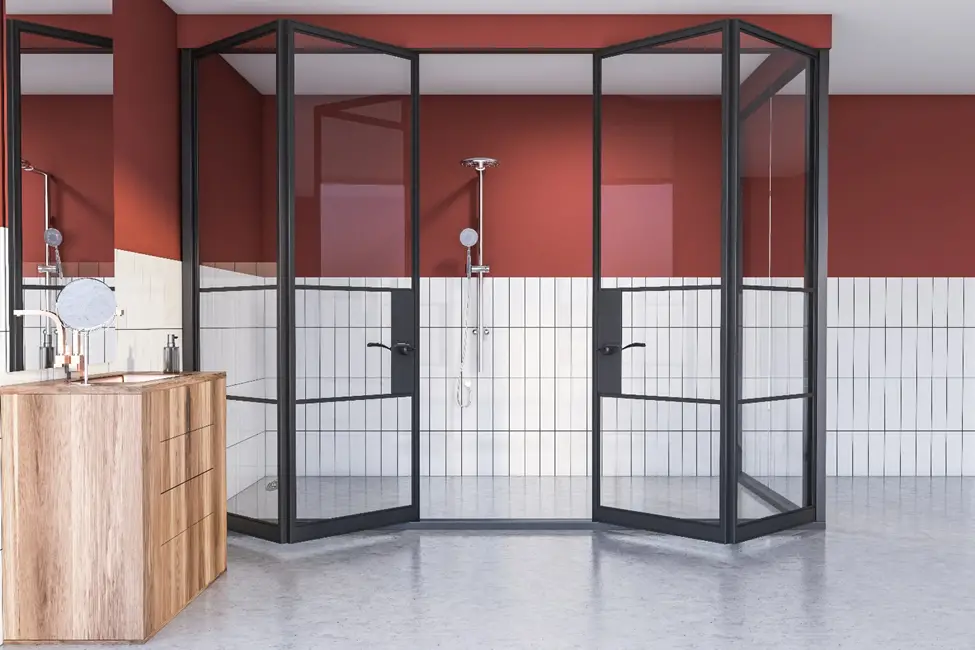 4: Neo Angle Shower Doors
A Neo-angle shower door is a type of shower enclosure that is designed to fit in the corner of a bathroom. They typically have three glass panels, with two angled sides and a straight front, creating a diamond-like shape.
Also Read: Different Types of Window Coverings and Which to Choose for Your Home
These doors are often used in smaller bathrooms as they save space by utilizing the corner of the room. Neo-angle shower doors can be frameless or framed and come in various sizes and styles to fit different bathroom designs.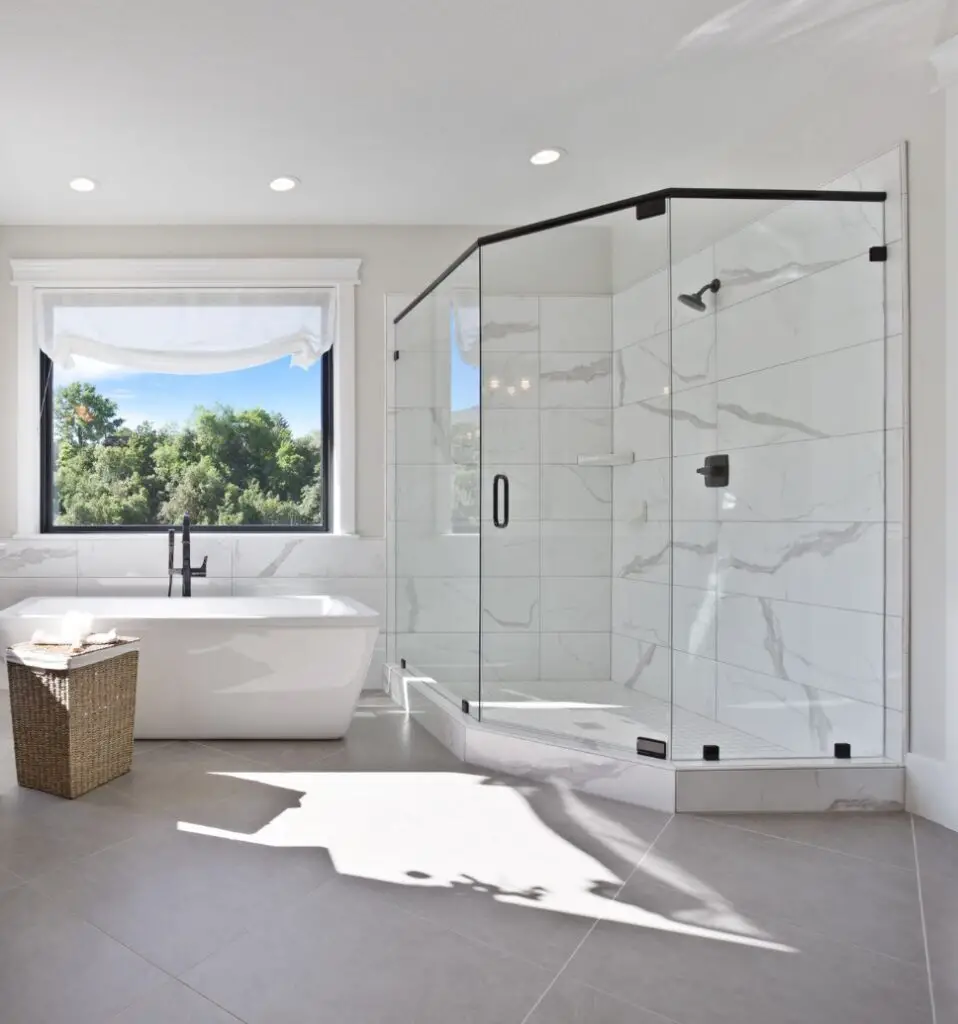 Glass Shower Enclosure – Some Exciting Benefits
1: Space-Savers
Glass shower doors are perfect for small bathrooms or where space is limited. That's because you can choose a type of shower door that is ideal for small bathrooms. For example, you can opt for bi-fold shower doors.
Also Read: Sash Window Restoration
Unlike traditional shower curtains that swing outwards, bi-fold shower doors fold inwards to save space, giving you more room to move around in the bathroom.
2: Easy to Clean
Homeowners prefer glass shower doors because they are easy to clean. That's because there are no tracks or grooves where dirt and grime can accumulate. All you need is a damp cloth and some mild soap to keep the doors looking new.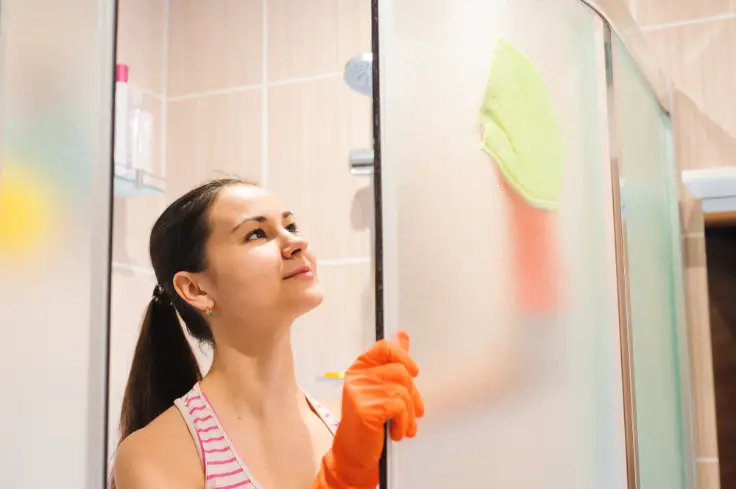 3: Stylish Look
Glass shower doors come in different styles, designs, and materials, allowing you to choose the perfect fit for your bathroom. Glass bi-fold shower doors, for instance, give your bathroom a modern and sleek look.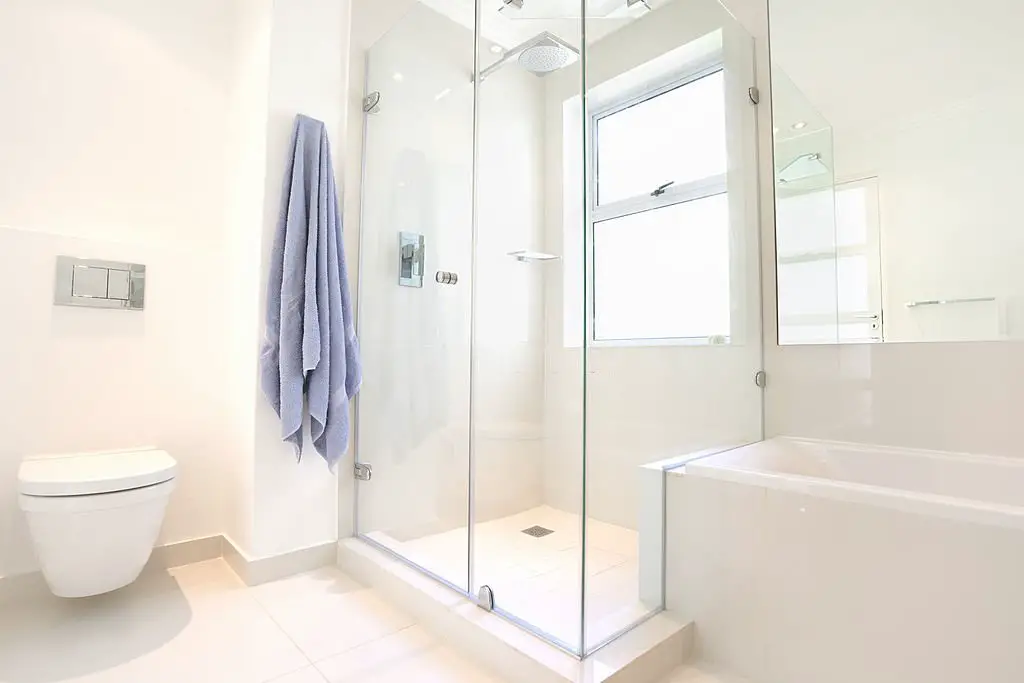 4: Affordable
These glass doors are also quite affordable compared to other types of shower doors, such as pivot or sliding shower doors. This makes them an excellent option for those on a budget.
Also Read: Window and Door Types for Commercial Buildings
What to Consider Before Buying Glass Shower Doors?
There are some essential aspects that you should consider while buying glass shower doors. Here are a few of these factors.
1: Size
First, you have to choose the overall size and dimension of your glass shower enclosure.
So, you should measure the size of your shower area to ensure that the doors you choose fit perfectly. Glass shower doors come in different sizes, so choose one that fits your shower area.
2: Glass Type
Glass shower doors can be made of different glass types. This mainly includes standard glass, acrylic, or polycarbonate. Note that glass doors provide a sleek and modern look, while acrylic and polycarbonate doors are more affordable.
3: Style
Choose a bi-fold shower door that matches the style of your bathroom. For example, if you have a modern bathroom, choose a door with a sleek design and glass material.
4: Installation
Last but not the least, you shouldn't overlook the installation process. In this regard, you should choose a door that is easy to install or comes with installation instructions.
Also Read: <strong>Parts of a house exterior: A tour of outside of your house</strong>
Final Thoughts!
So, now you know almost all about glass shower enclosures. They are quite popular because of their enhanced appearance and wide range of customization options. Further, you have various design options to choose from.
However, you should always order from a reputable glass seller to get the most of these shower doors. This way, you can get the most out of them.