Join us on Facebook!
Stay updated with our latest construction news, tips, and updates.
Like our Facebook Page
Just like our series of foundation calculator or footing calculator this wall footing calculator allows you to enter the dimensions of a wall footing and calculates the volume of concrete you need for your foundation project.
The calculator has a user friendly interface that let you enter length, width, and height of wall as well as the footing strip. It features both the slider and the manual input entry.
Once you have obtained the volume required for concrete, you can use our other concrete mix calculator to get the value of cement, sand, and aggregate for particular grade of concrete.
Wall Footing Calculator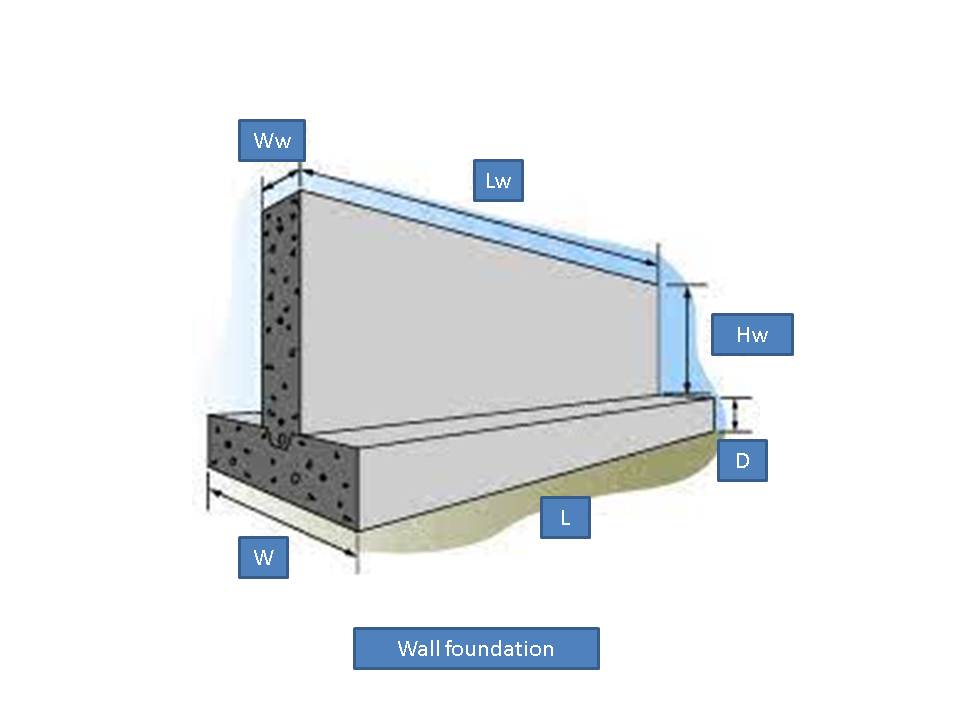 Note: it's a dynamic form that means it will calculate the results in realtime as you enter values.